Our fourth points tournament was a team event on Cayuga Lake. This event paired the top boater with the non-boater lowest in points, the second highest boater with the second lowest non-boater, and so on.  7 of the 9 teams were able to come to the scales with a 5 fish limit.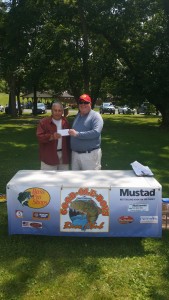 … Continue reading the story "

Cayuga Lake Team Tournament 8-6-17

"