Owasco Lake
Sunday, June 10, 2012
Owasco Lake is located approx. 3.5 miles south of downtown Auburn,NY.
This is our second paper tournament of the year.  A paper tournament allows us to catch our bass, measure them and return them to the water.  The boater and non-boater records each others measurements.  In another week it will be legal to keep 5 fish in our live-well.  Our point tournaments will begin soon.
Weather conditions:  Launching at 6 AM, winds out of the south 10 mph.  Water temp. 64 – 67 deg., wave height 6 – 12 inches air temp. 68 deg..  Rain, cloudy.  By 10 AM wind subsided, sunny, water flat by the time we were off the water at 1 PM air temp 83 deg..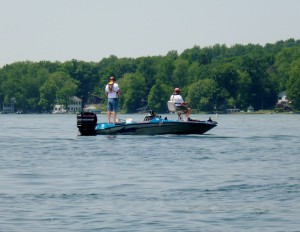 Don Bell and Dave Donhauser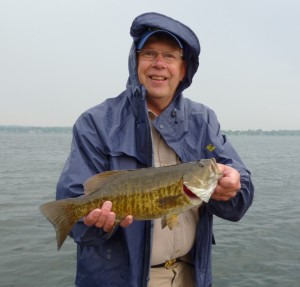 Paul Hudson with a 17 inch small mouth bass
using a 3/8 oz. texas rigged venom "sweet dreams", roadkill color with a Mustad # 4/0 hook. Caught in 8 feet of water.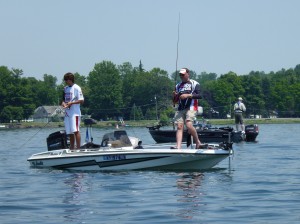 Mitchell Jones and Tom Church
Nolan Edwards and Jeff Botting in background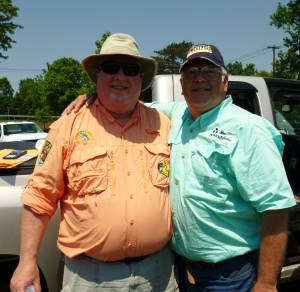 5th place, Fred Blom (on right) 66.25 inches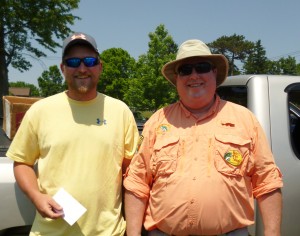 4th place, T.J. Church (on left) w/Bill Kays Tournament Director
72.75 inches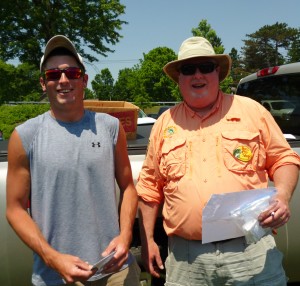 3rd place, Kevin Schneider, 75.75 inches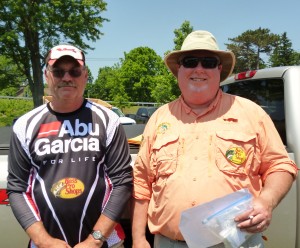 2nd place, Tom Church, 82.75 inches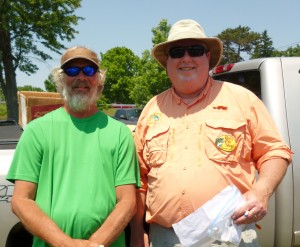 1st place, Nolan Edwards 94 inches total
Bass Pro Big Bass 20.25 inches
sponsored by Bass Pro Shop of Auburn, NY
How did Nolan do it?
Using hand poured smoke colored gobie on a drop shot in 5ft or less of water, Nolan caught is limit of fish.  Congratulations Nolan!