Take a Soldier Fishing Day was held this past Saturday at Oneida Shores Park. It was a great event as a way to give back to the soldiers who risk their lives everyday to keep us safe. Every soldier received fishing bait, hooks, reels, and rods from Bass Pro Shops in Auburn. There was also an awesome BBQ from several BBQ teams. It was a great day and everyone had a great time.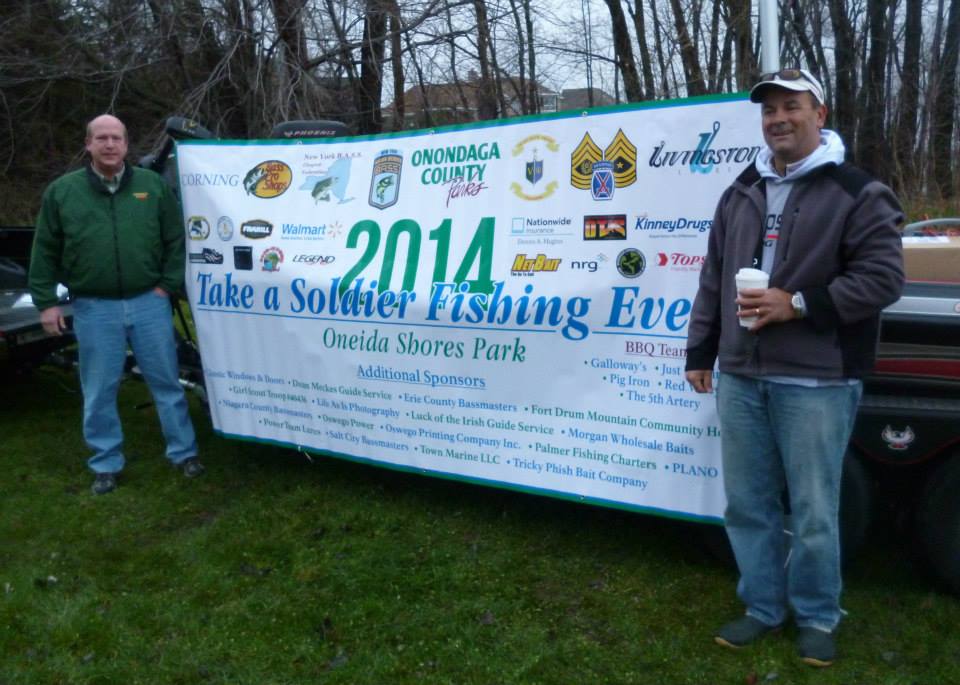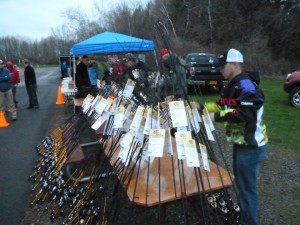 All the rods that were donated by Bass Pro Shops!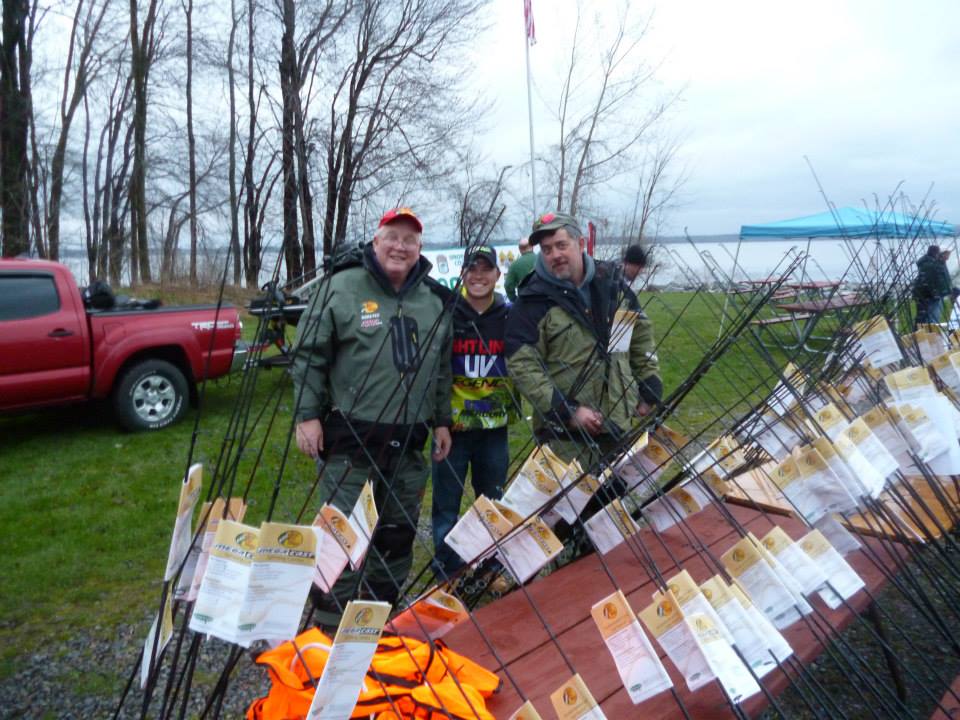 Club members John Woods and Dick Hyde were in charge of handing out rods.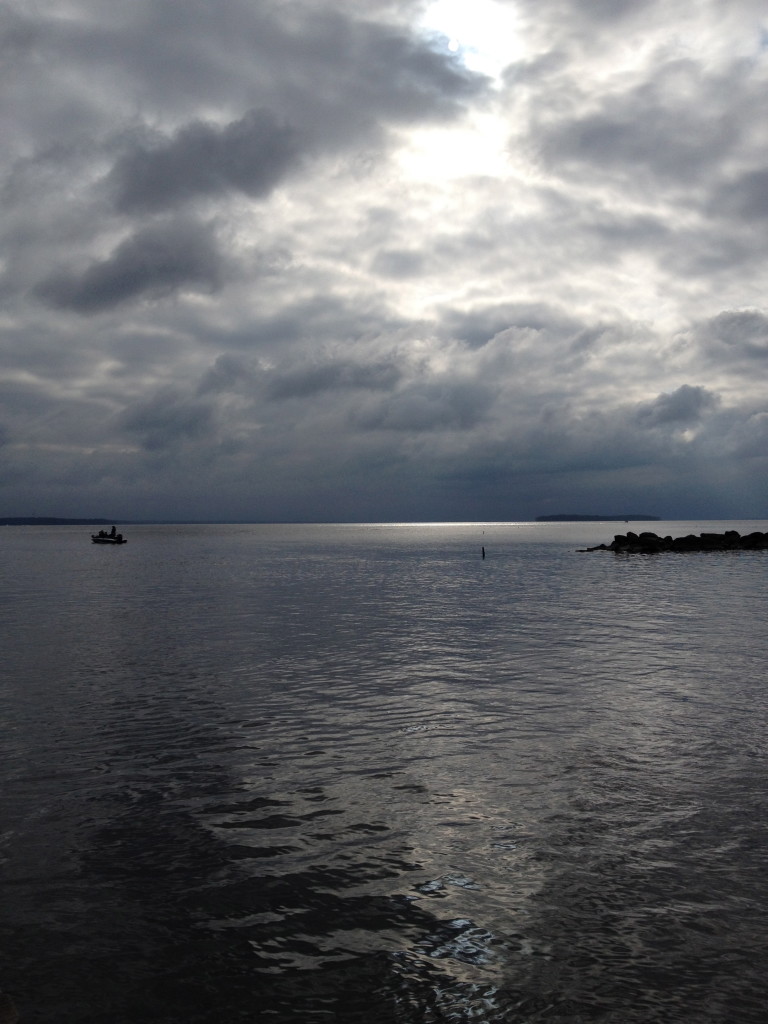 The weather was a little chilly with overcast conditions. However, little to no wind provided excellent conditions out on the boats!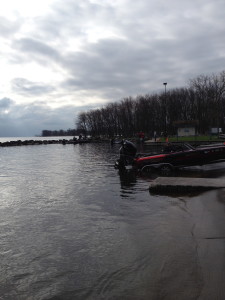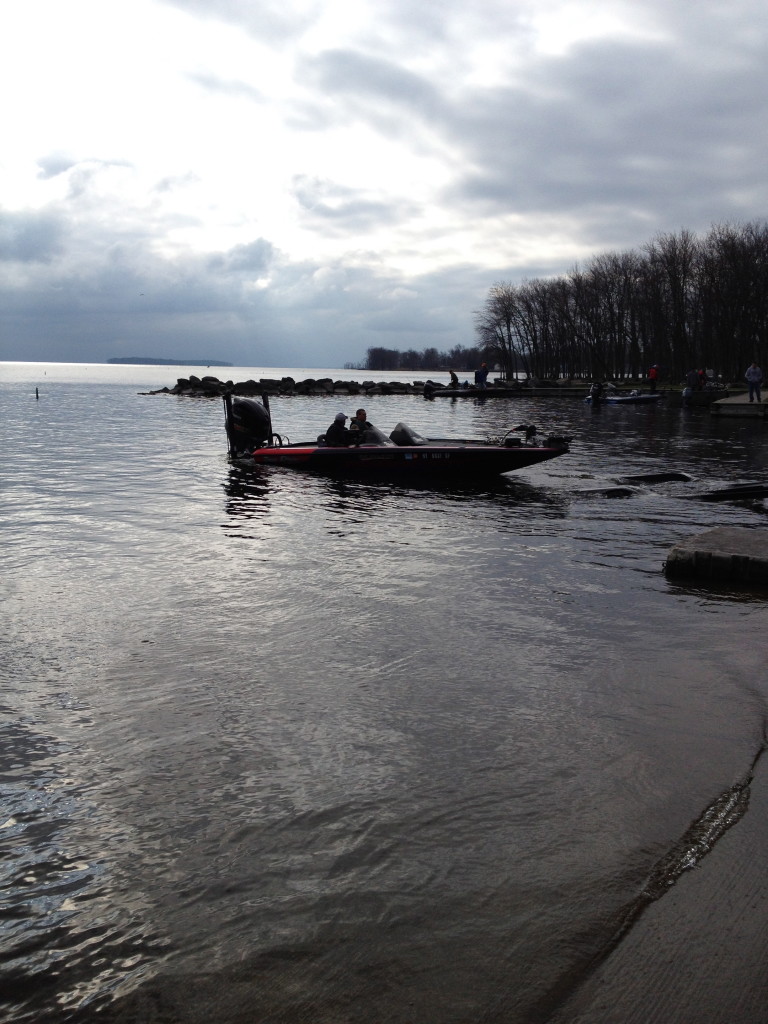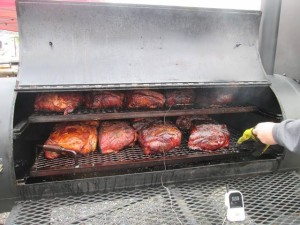 The BBQ was smoking all day before the weigh in! Looks good!
One of the many boaters who volunteered for the day. Both soldier and boater look like they're having a good time. Photo courtesy of Tom Presnell.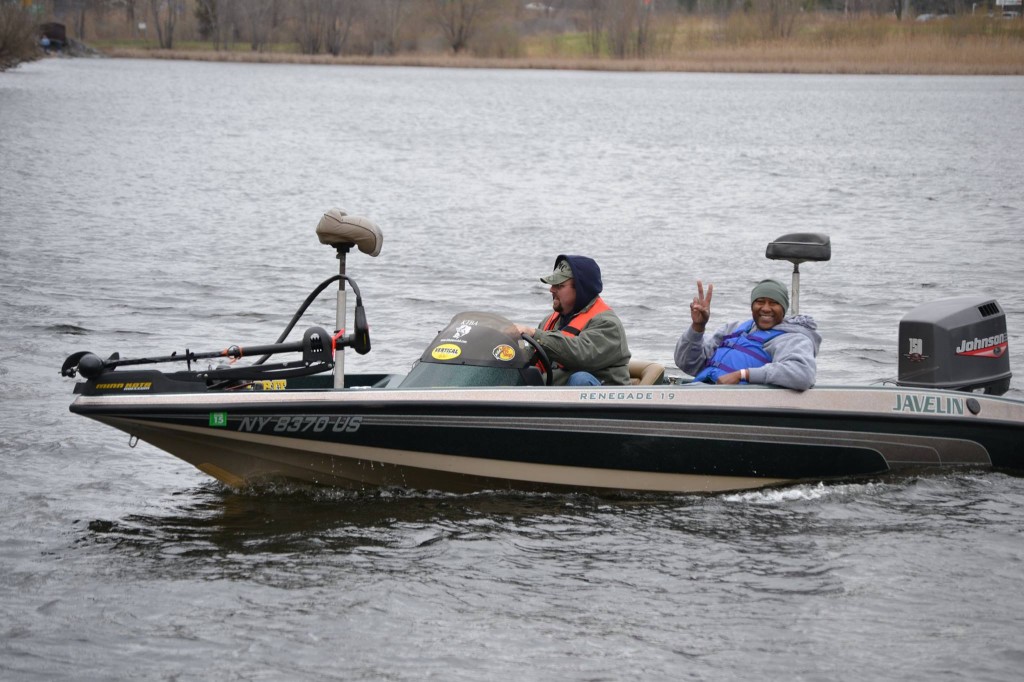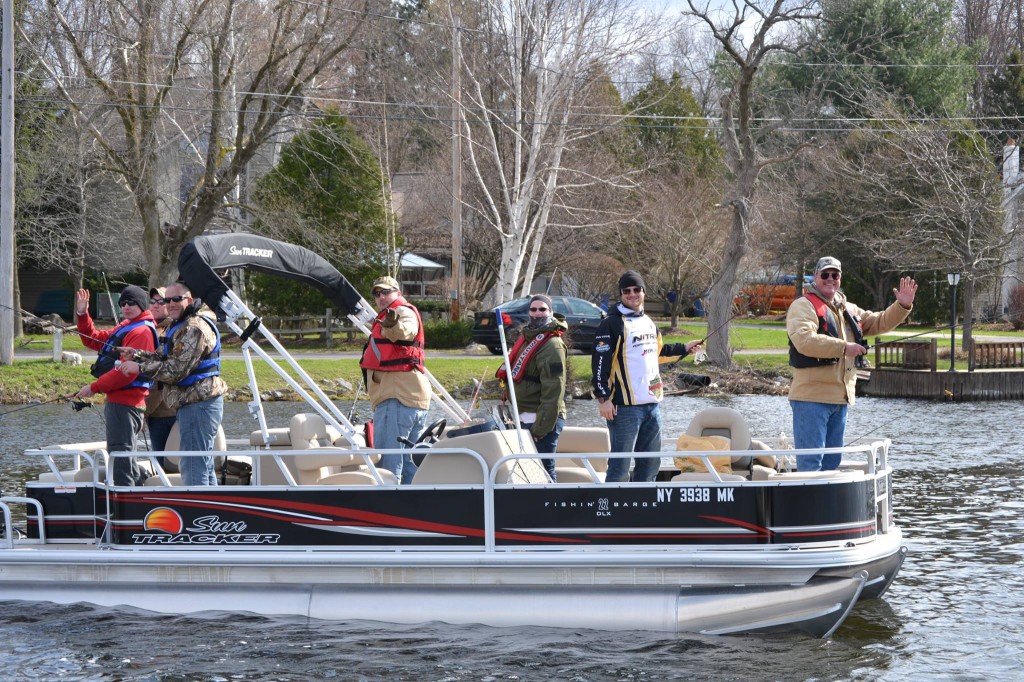 Everyone is all smiles on this boat! Photo courtesy of Tom Presnell.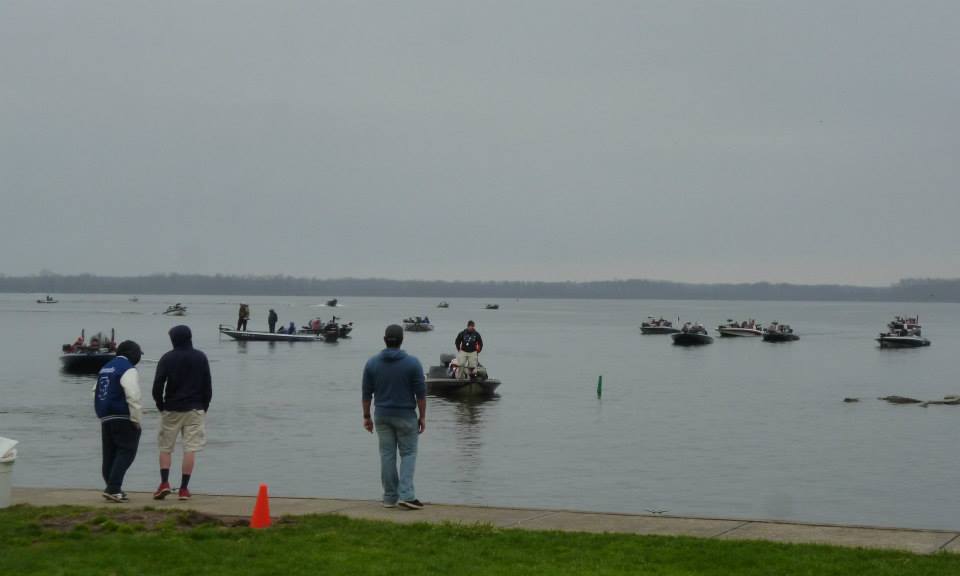 Everyone was due in at 1pm to weigh the fish they caught. Since bass, walleye, and pike are out of season they were able to bring in panfish, drum, carp, bullhead, and bowfin. Photo courtesy of Paul Hudson.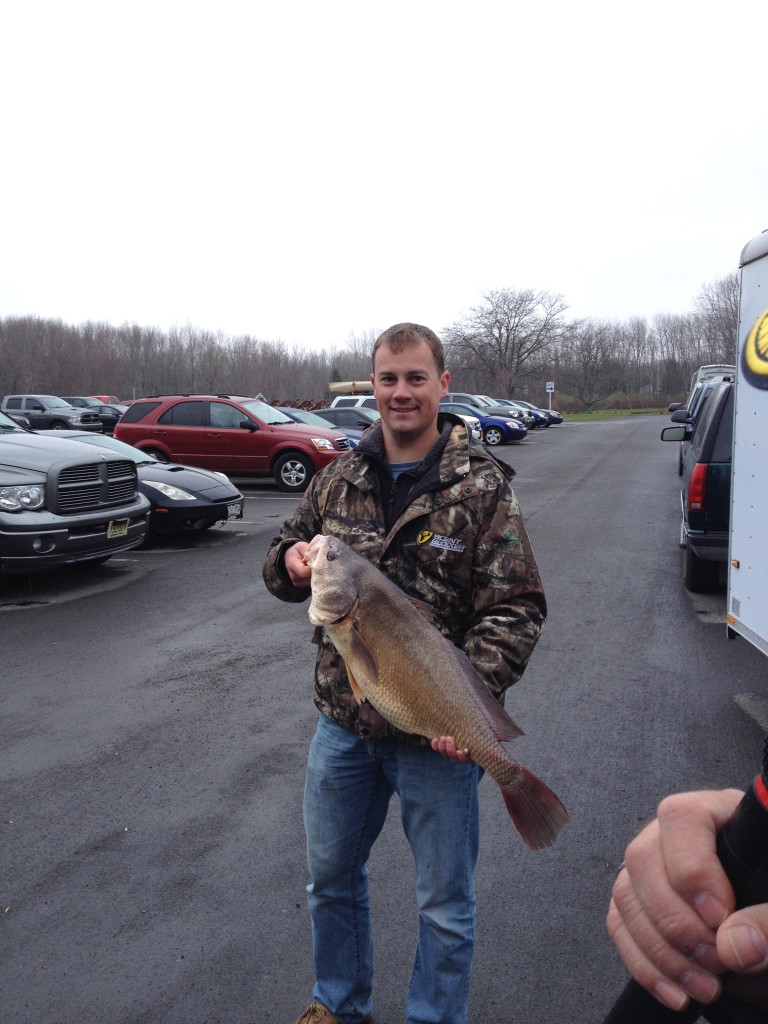 Many of the soldiers brought in BIG drum.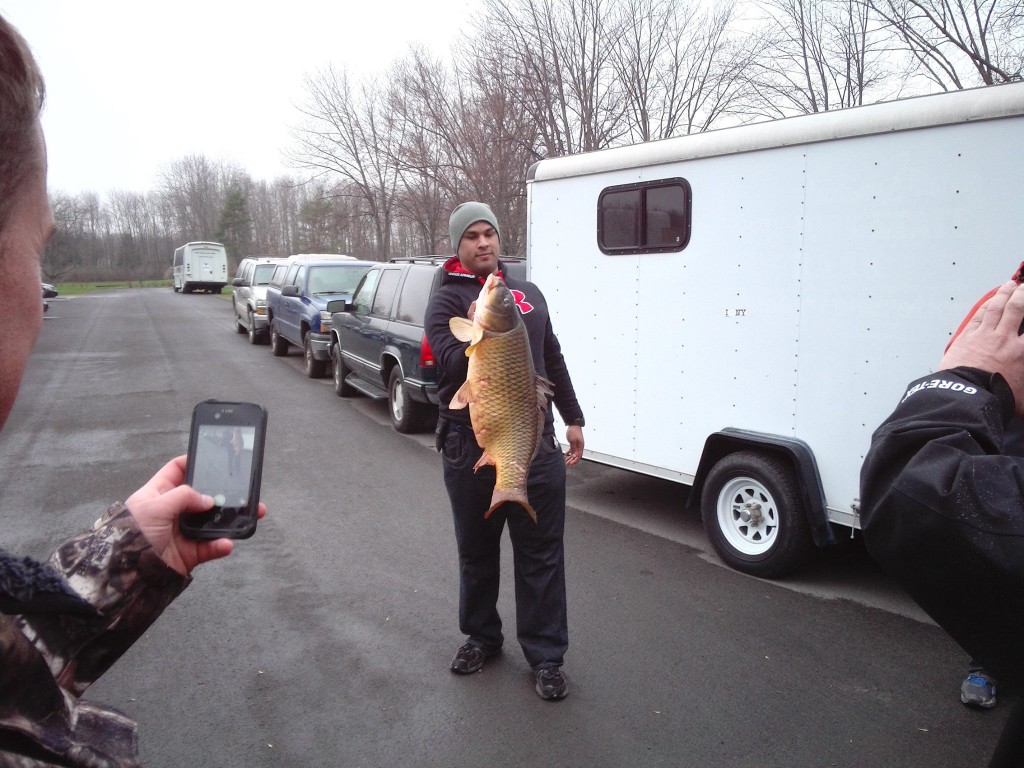 This big carp went for over 24 pounds.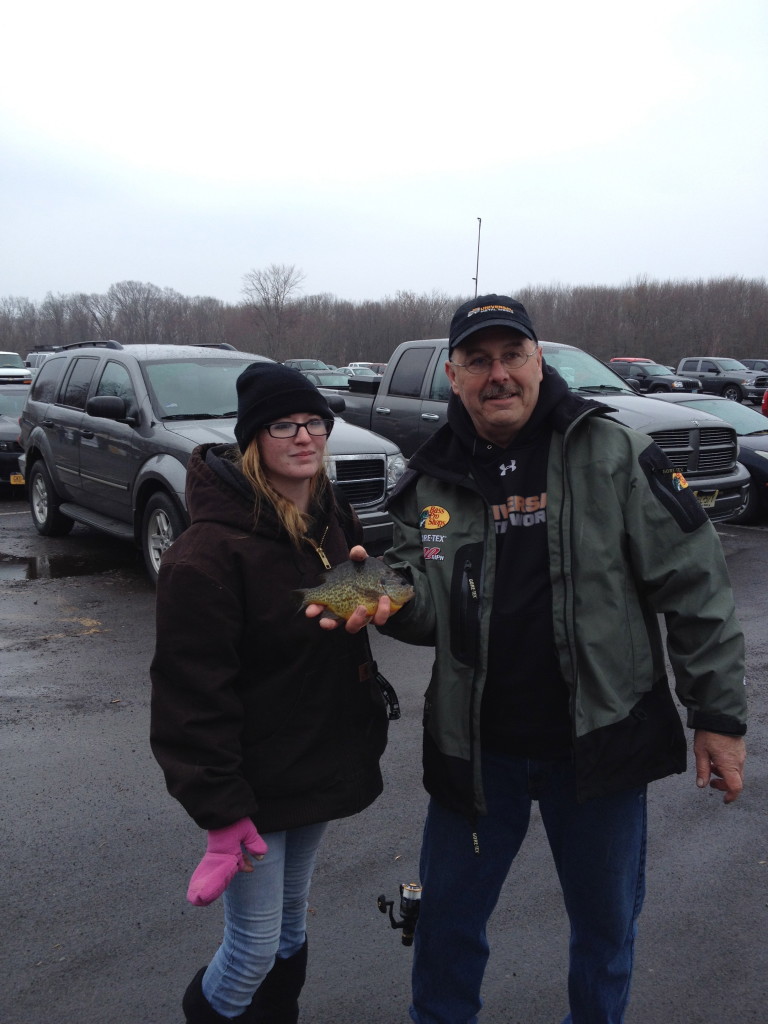 New leader in the Panfish category!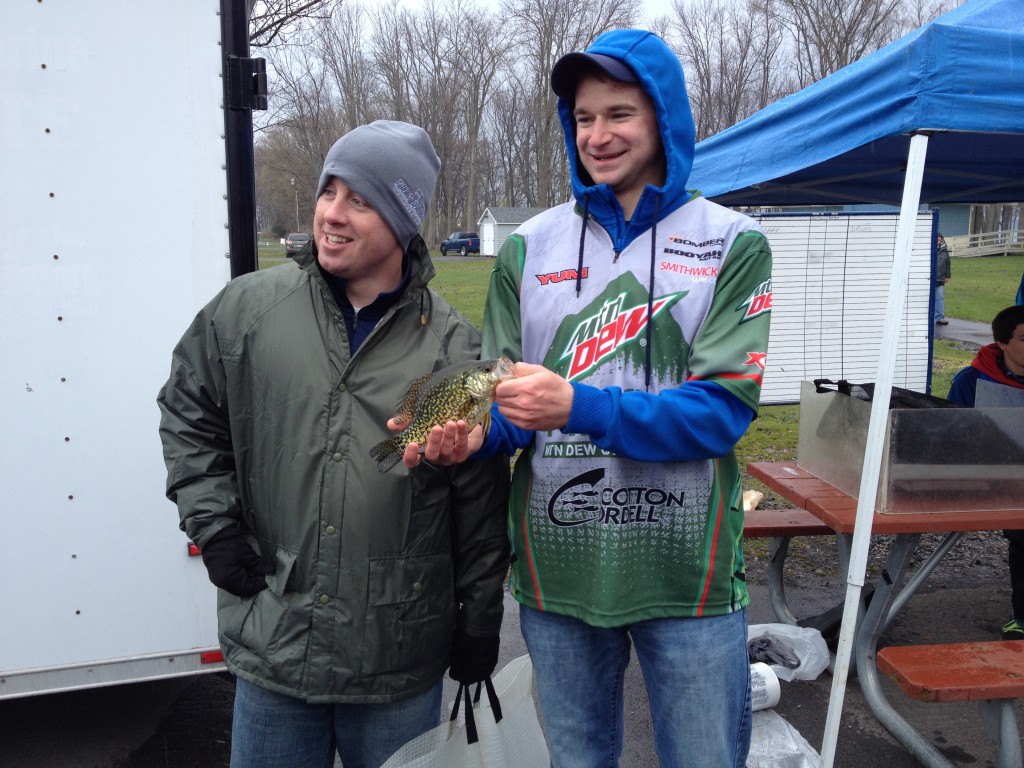 Great crappie brought in by one of the soldiers.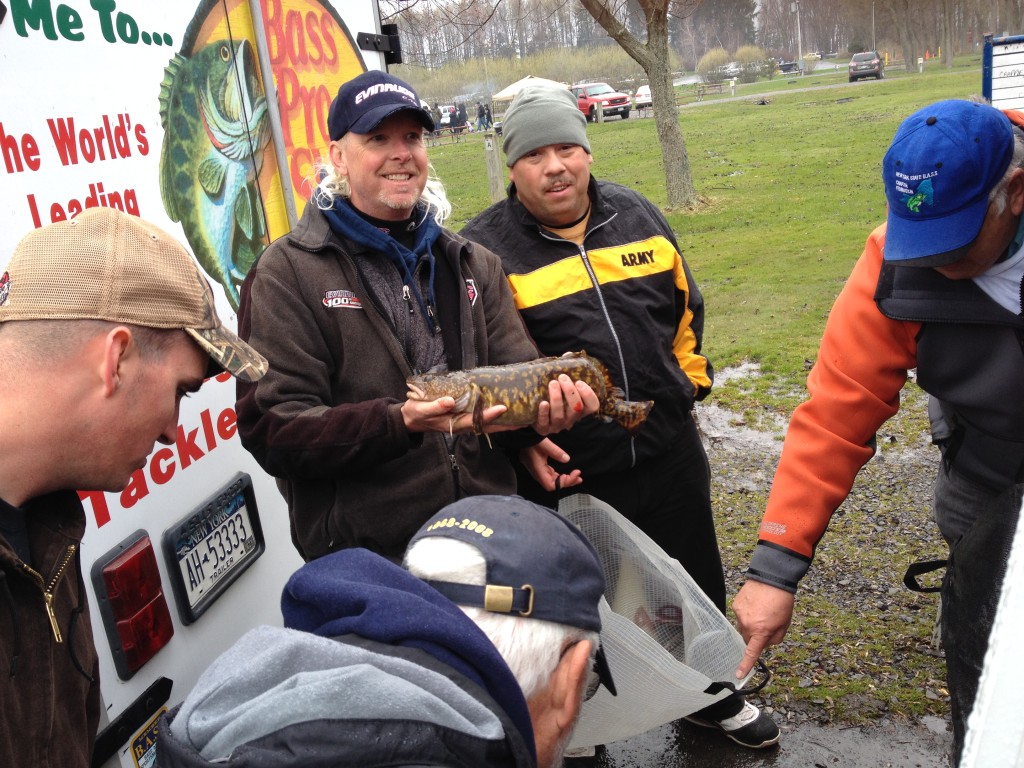 First bowfin of the day!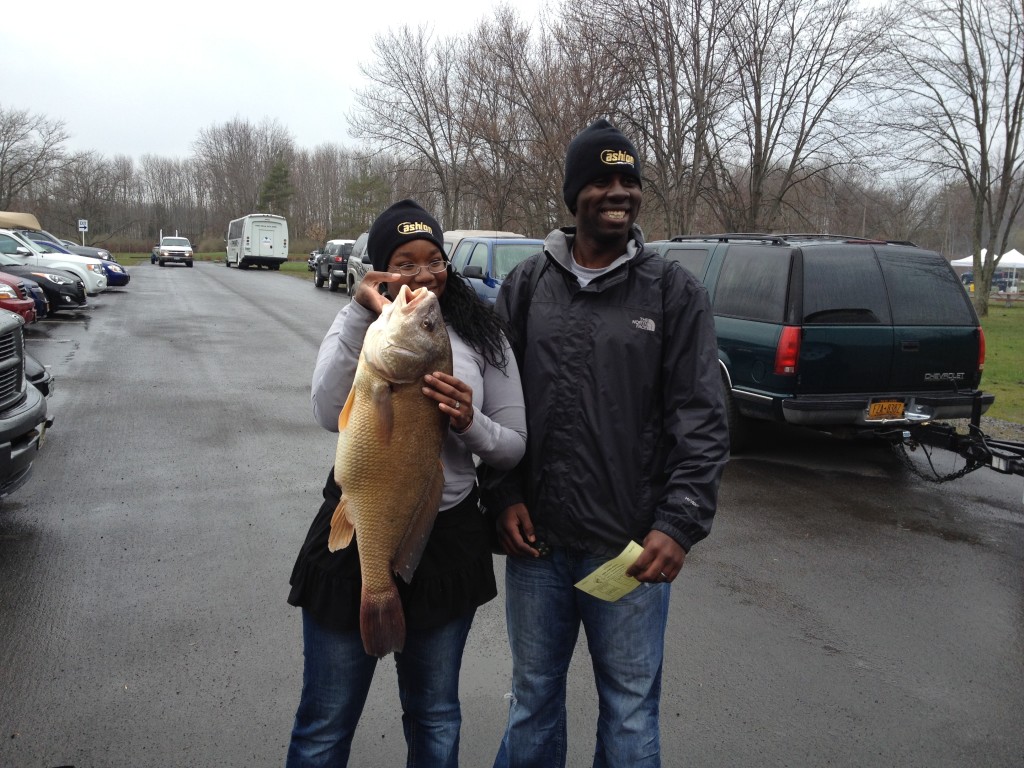 Later in the weigh in another big drum was brought to the scale.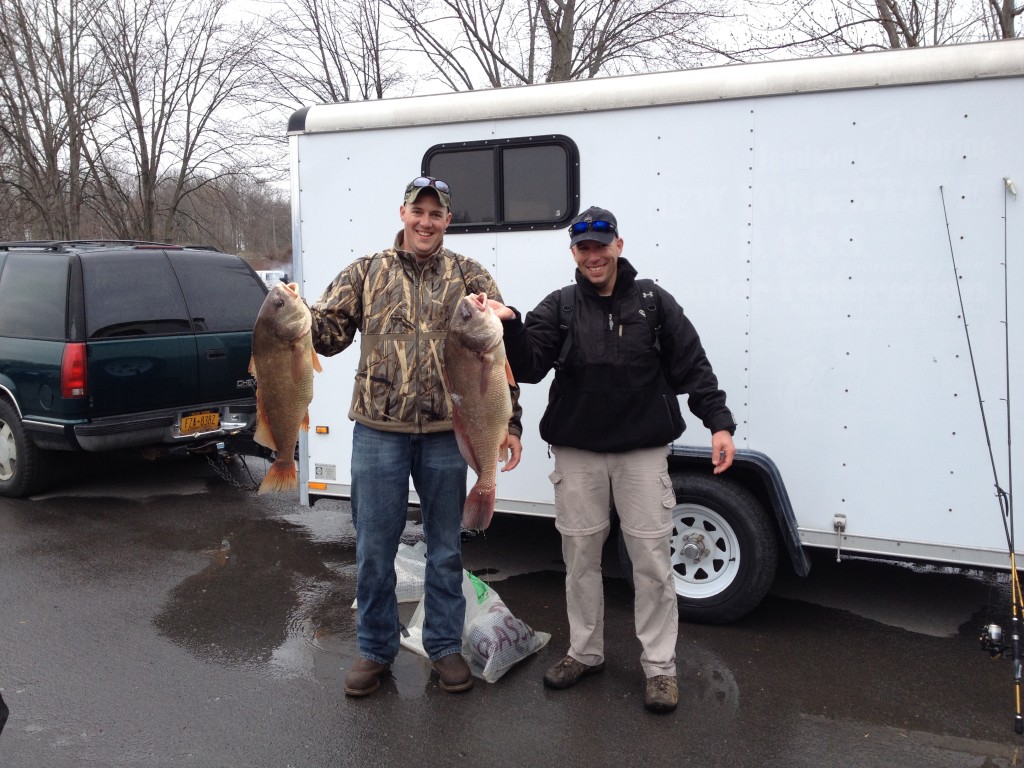 Two soldiers from the same boat brought in two drum that were nearly the same weight!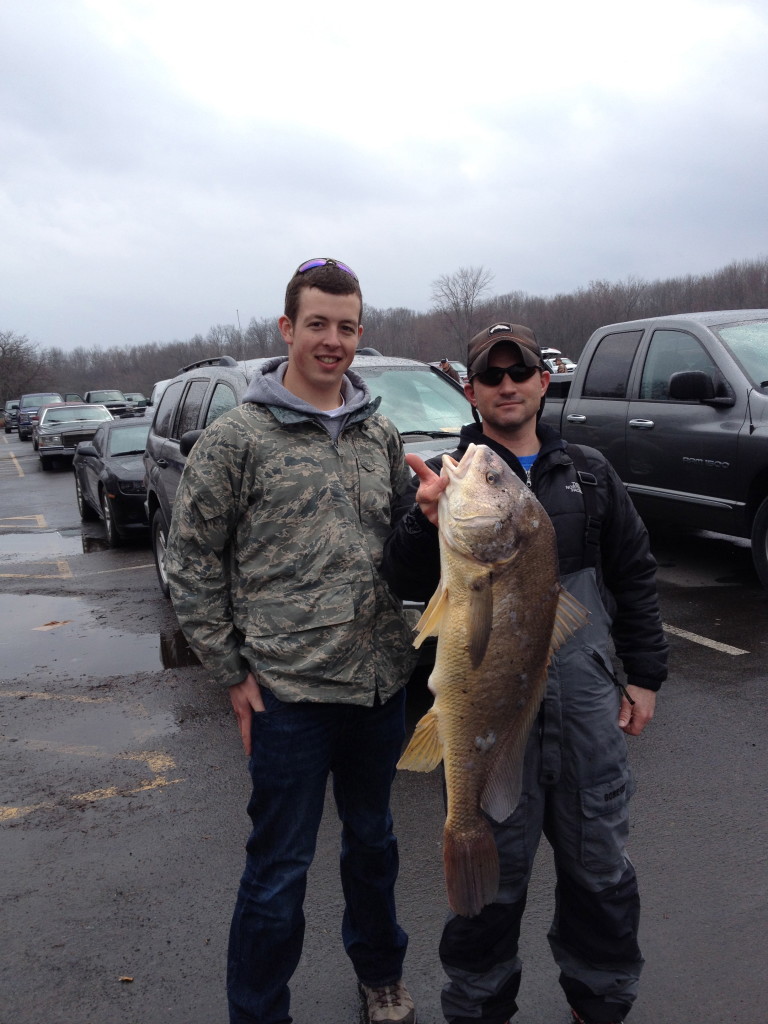 Another giant drum!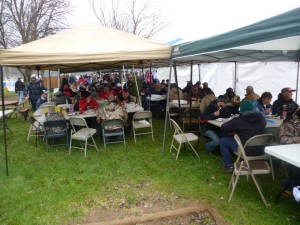 Time to eat!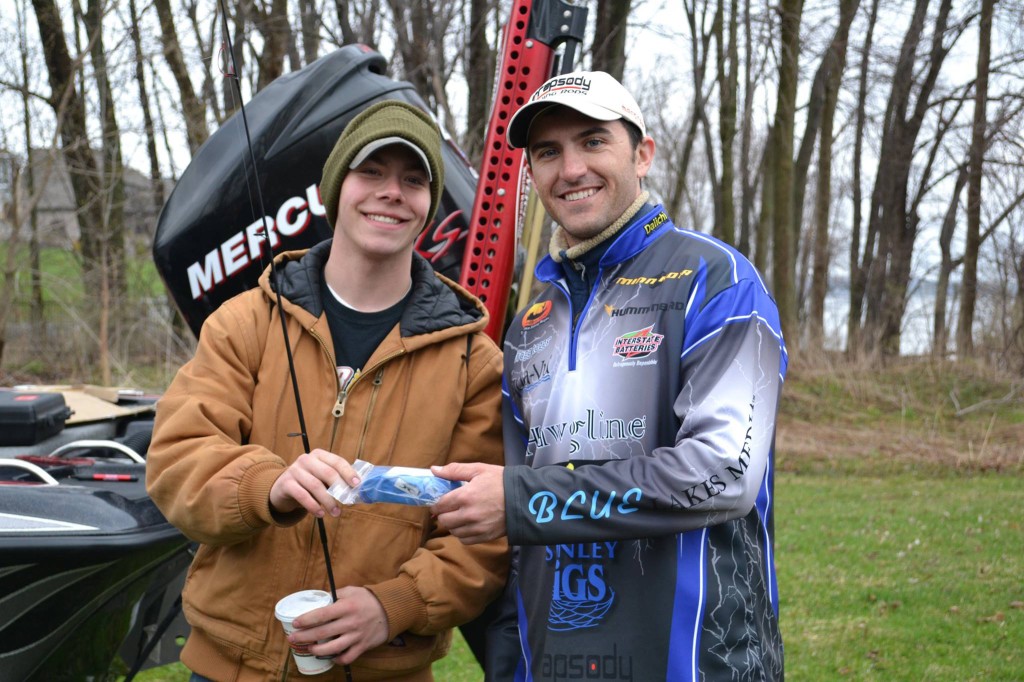 Several prizes were given out to the soldiers. This soldier (left) won a new pair of sunglasses.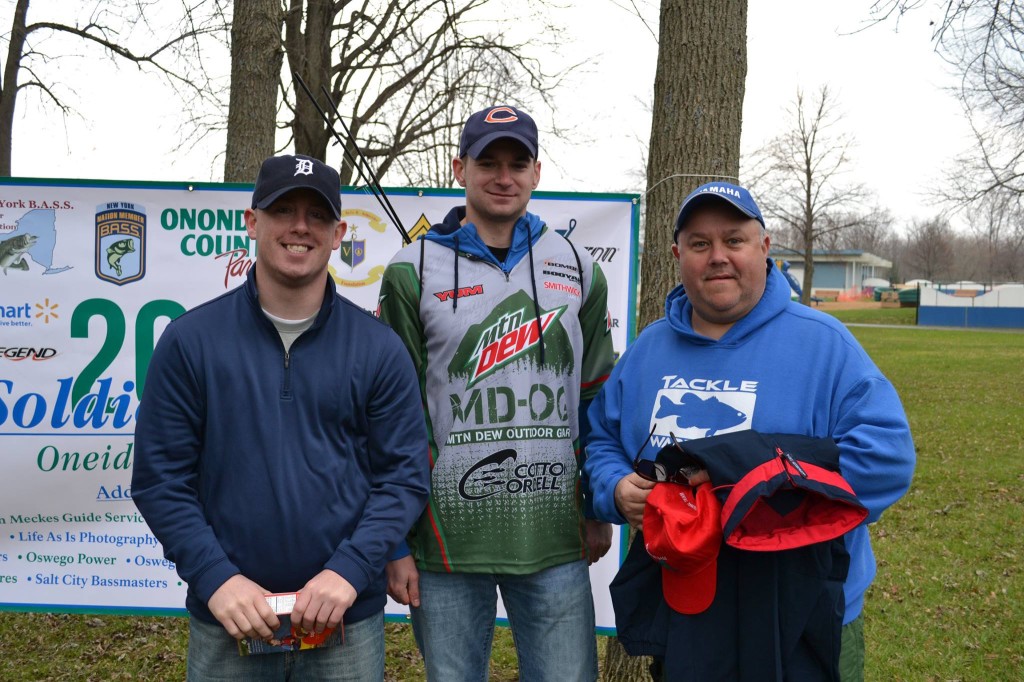 Club member Joe Valerio (far right) with the two soldiers he took out on his boat today.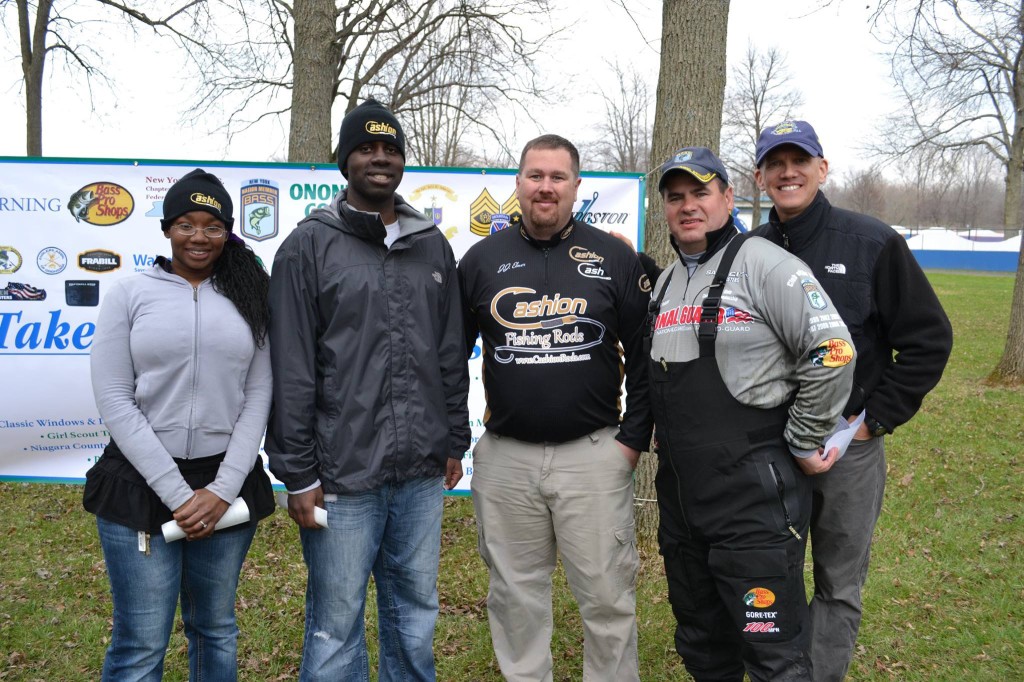 Club member JJ Elmer (center) with the two soldiers who took out fishing today (left).