Port Bay
Sunday, 21 July 2013
Port Bay is located north of Wolcott, NY.  The bay is located along the southern border of Lake Ontario.  We launched out of the North launch just a little bit before 6 AM.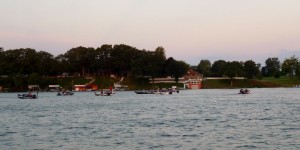 The weather was a little breezy, but it was a welcome relief from the hot and humid weather that we settled in over Central New York.  A cold front had passed through the day before.
After fishing for 7 hrs., we returned to the launch site at 1 PM and began our weigh in.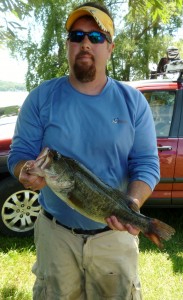 J.J. Elmer with one of the large mouth bass that he caught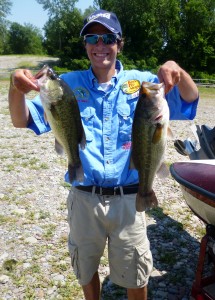 Anthony Talarico with a couple of nice bass that he caught.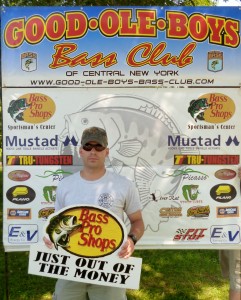 Mike Merz @ 11.13 lbs.
Just out of the money, sponsored by Bass Pro Shops of Auburn
Mike received a $20 Gift Card, courtesy of Bass Pro.
5th place, Tom Church @ 11.20 lbs.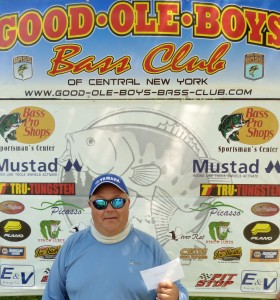 4th place, Joe Valerio @ 11.25 lbs.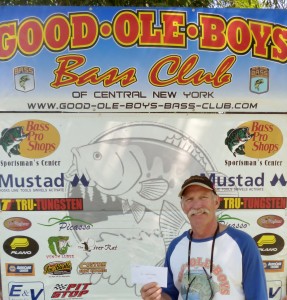 3rd place, Ron VanBenschoten @ 13.45 lbs.
2nd place, J.J. Elmer @ 13.80 lbs.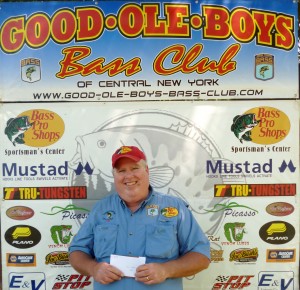 1st place, Bill Kays @ 14.68 lbs.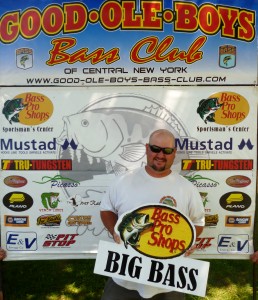 Big Bass, Jack "Jake"Wilson III @ 4.38 lbs
Big Bass sponsored by Bass Pro Shops of Auburn
Jake received a $25 Bass Pro gift card