NYS BASS FEDERATION
CLUB TEAM CHAMPIONSHIP
ON
LAKE CHAMPLAIN
AUGUST 25 & 26, 2012
We sent our 6 best anglers from the 2011 season (3 from the boaters division and 3 from the non-boaters division) to compete against 25 other bass fishing clubs that are part of the NYS Bass Federation.
The tournament was based out of the launch located at Ft. Ticonderoga, NY which is located on the West shore of Lake Champlain approx. 95 miles North of Albany, NY.  We found the water conditions varied on this beautiful lake.  Water levels were down approx. 5 feet from where they normally are in years past due to lack of rain fall.  The water on the south end of the lake were muddy and had some very nice large mouth bass.
North of Crown Point the waters became clearer and these held more small mouth bass, with bays holding both species.  There was a slight chop to the water on both days.  Surface water temp. 74 – 75 deg.. Air temp approx. 60 deg. in the AM.  After fishing for 8 hrs. and returning to weigh the fish temps. were in the mid 80's.
We, like other clubs practiced two days before the tournament to locate fish and become familiar with the lake.
In the end we placed 10th out of 26 clubs.  We brought in a total of 52 bass (all alive) to the weigh in scales, for a total weight of 118.82 lbs.
In closing we would like to thank all of our club members for assisting us in fund raising and to our sponsors who have stayed with us through out the years, even in these hard economic times.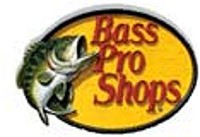 Bass Pro Shops of Auburn, NY                         Mustad 

                                             Plano fishing products