Club Team Championship
Oneida Lake
August 17 & 18, 2013
Once again our club was proud to participate in the NYS Bass Federation Club Team Championship.  In this two day event clubs that were members of the NYS Bass Federation sent their best anglers to represent their clubs in this event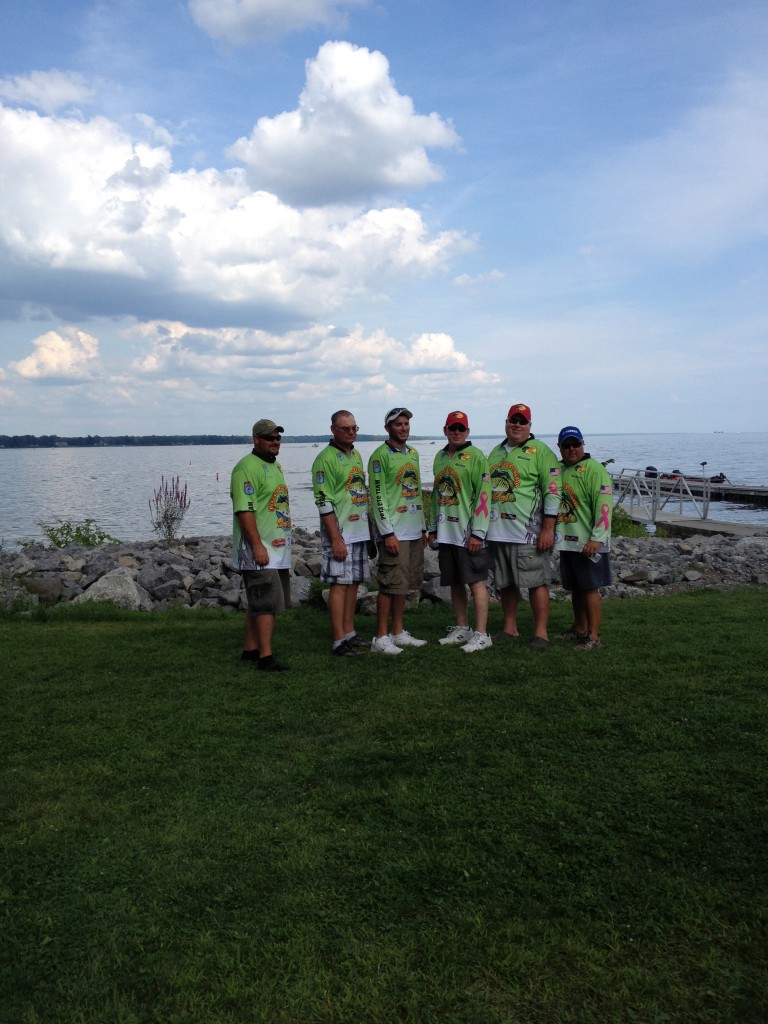 From left to right: Jake Wilson, Tom Church, Kevin Schneider, Jeff Botting, Bill "Coach" Kays, & Joe Valerio.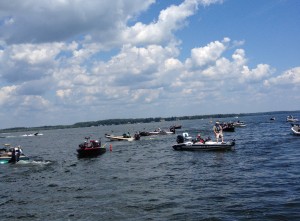 First flight returning at 2pm. Weather on both days was excellent.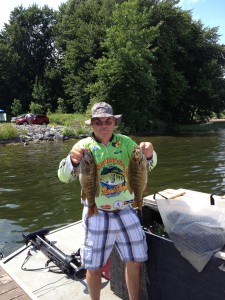 Tom Church with two nice small mouth bass that he caught.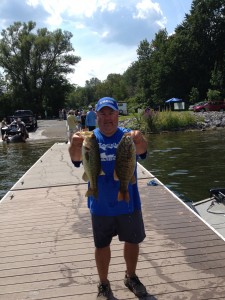 Joe Valerio with two nice large mouth bass.
We would like to thank all of our sponsors who have stood by us all these years.  We especially want to thank the following two sponsors who helped us raise money to send this team.

PerimeTek
Bass Pro Shops of Auburn, NY