Cayuga Lake
Sunday 24 June, 2012
This is our first points tournament of the year.  Cayuga Lake is one of the finger lakes of central New York State.  Located just south of the NYS Thruway, (approx. 10 miles west of Auburn, NY), the lake has a variety of habitat for various fish.
We launched at 6 AM and fished for 7 hrs. coming off the water at 1 PM.  Weather conditions for the day at 6 AM: sunny, 59 deg., wind out of the SW at 5 mph.  By the time we were off the water the humidity had lowered itself from 80% to 50%, temp. was 79 deg., with a wind of 8 mph out of the West.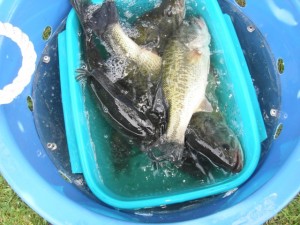 The fish are brought in alive from the boat, weighed and released back into the lake for others to catch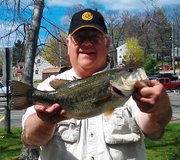 Fred Blom, just out of the money, gift certificate from Bass Pro Shops of Auburn 11.39 lbs.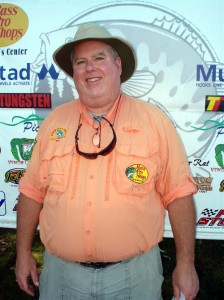 5th place, Bill Kays @11.83 lbs.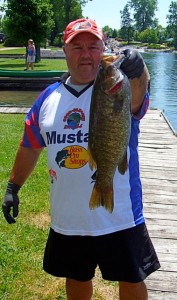 4th place, Joe Valerio @ 12.83 lbs.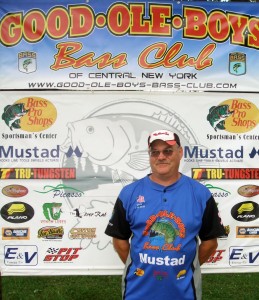 3rd place, Tom Church @ 13.10 lbs.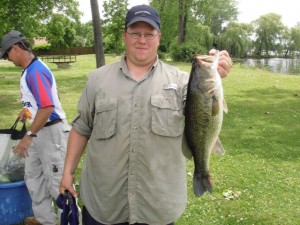 2nd place, Andy Sanefski @ 14.60 lbs.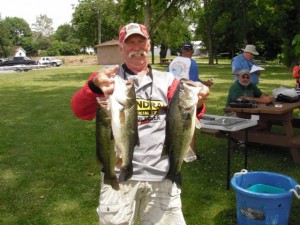 1st place and Big Bass, Ron Van Benschoten
Total weight 15.64 lbs.
Big Bass, 4.61 lbs (sponsored by Bass Pro Shop of Auburn)
How did Ron do it you might ask?  Next time you visit Bass Pro Shop of Auburn, ask him.  Ron works in the fishing department of Bass Pro, has excellent knowledge of the equipment and techniques to help anyone catch fish!