Redfield Reservoir
Sunday August 30th 2009
Sponsored by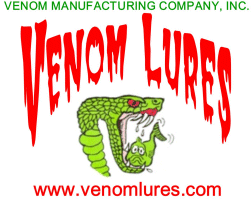 We had scheduled this day to be fishing Sandy Pond, but at the last minute we found out that there was a LARGE party also scheduled at the Wigwam launch site. This party had 50 boats and around 100 persons launching, fishing and eating dinner.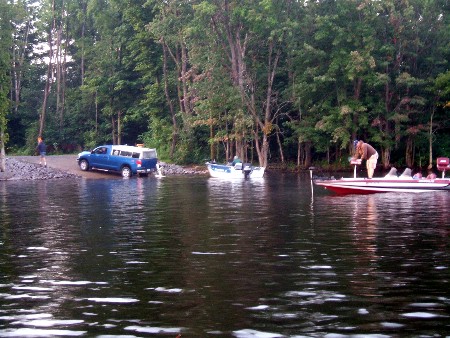 Boats are being launched.
The weather was clear with air temperature in the low 50's. As the day progressed the air warmed to the mid 70's with a light wind. There was a light fog rising off from the water as the boaters began their day.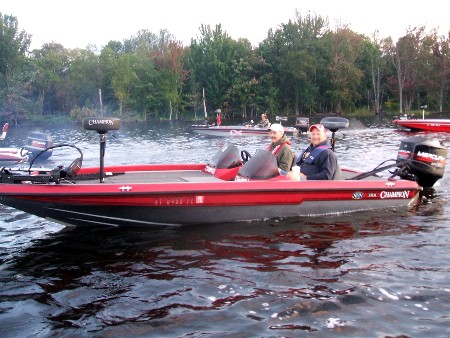 Jack Loughery and Frank Doll "heading out"
The reservoir is at high pool this year, a welcome change from the last few years.
Jack Wilson II and Dick Hyde fishing intently.
With the water up, some members had to change their fishing tactics. Most fish were caught along a drop off that was near a weed line.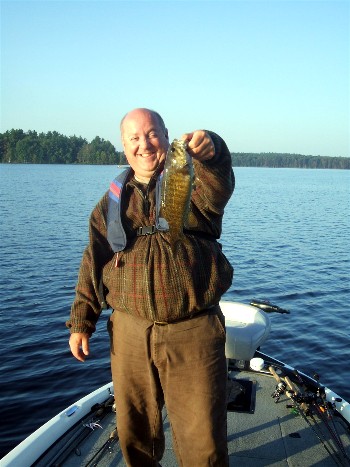 Fred Chilluffo with a nice smallmouth.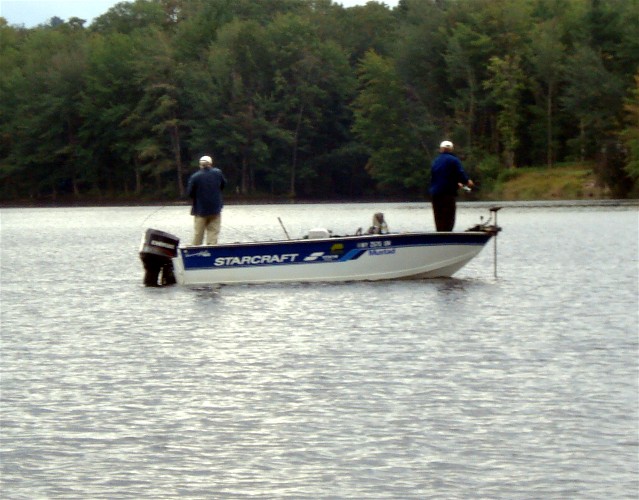 Tom Hudson and Jeff Edgarton.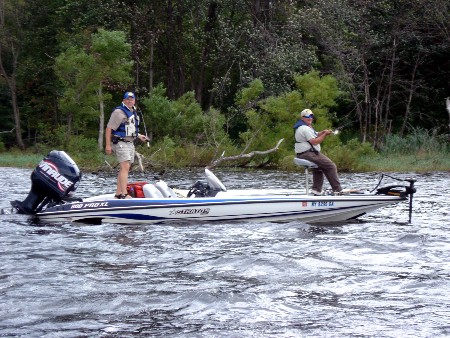 Paul Hudson and Fred Chilluffo
You will notice in the background how high the lake level is, right into the tree line.
The boats have returned and are waiting to be pulled.
We fished until 2:00 p.m., pulled the boats, and started our weigh-in at waters edge.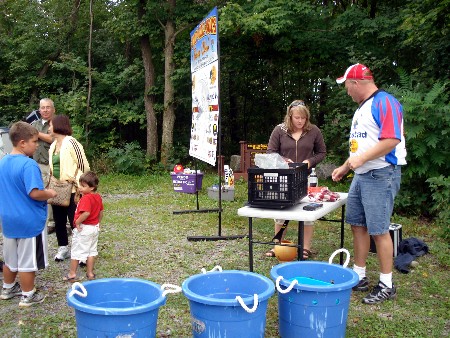 The tournament committee is ready for fish.
Although the bass in the lake are smallish, there are plenty of them. The largemouth can grow as big a 5 plus pounds, but those fish were on vacation today.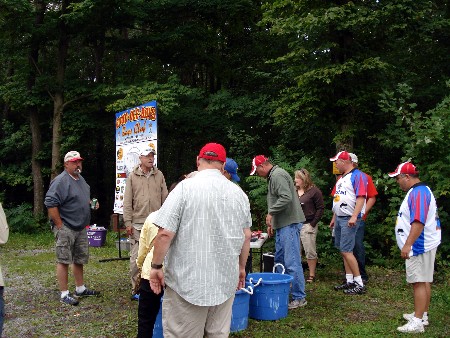 Fish are coming to the scales.
After all the fish are entered and released alive, the awarding of prize money takes place.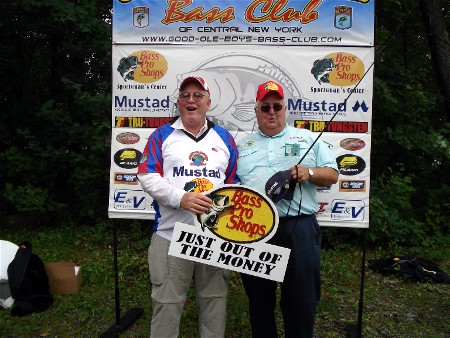 Bass Pro representative Dick Hyde presents fishing rods to Connell Raate
The Bass Pro store in Auburn has generously donated IM8 Graphic rods to be awarded to the angler that finishes just out of the money.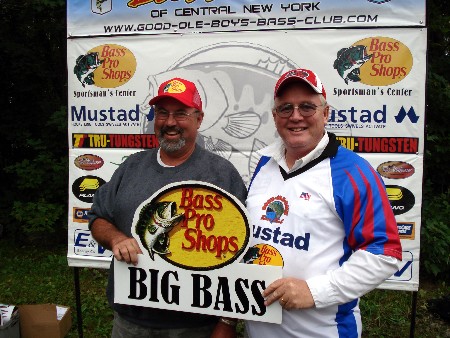 Dick Hyde from Bass Pro present the Big Bass award.
Bass Pro also sponsors our Big Bass award which is a $25 gift card along with BB money.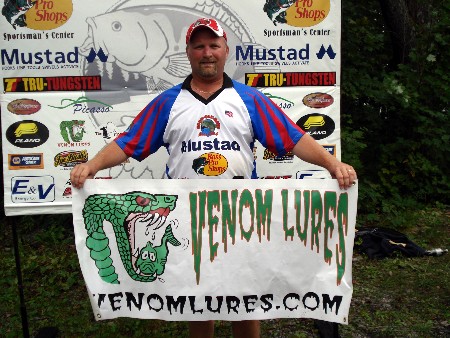 Frank Doll finishes in 5th place.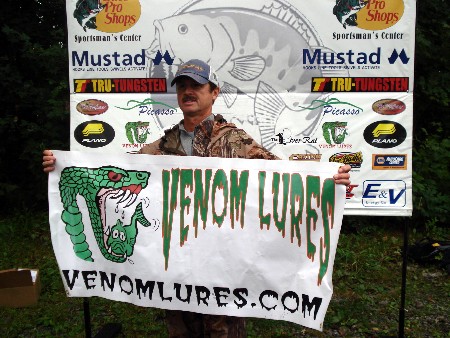 Mike Dixon finishes in 4th place.
Tom Church finishes in 3rd place.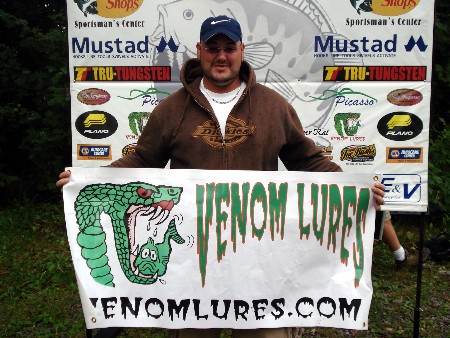 Jack Wilson III finishes in 2nd place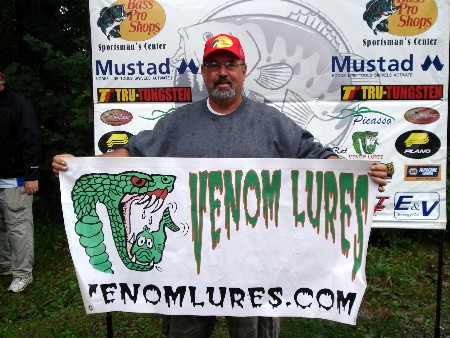 And the winner is Dave Donhauser.
Frank Doll and Dominick Maio display the "goodies"
Venom Lures has generously sponsored this tournament and sent along a couple packages of lures to be handed out to the members who fished today. Our heart felt thanks to Venom.
Now. how did Dave do it?
(picture coming)
Dave worked the Venom "Salty Sling" (available on line) along the weed beds. A Mustad hook was used on each worm was rigged weedless.