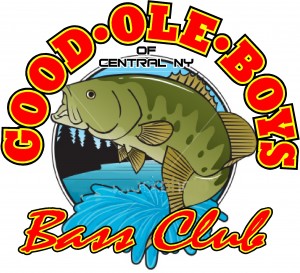 Our membership is located in several counties surrounding Syracuse, NY.  Every year we hold our tournaments on the beautiful waters of New York State.  We are affiliated with B.A.S.S. and NYS Bass Federation.
2019 Good Ole Boys Tournament Schedule is posted on our Tournament Schedule Page!!
August 18th 2019, Port Bay Team Tournament.  Sperling and Parker take the victory with 16.56 pounds of smallmouth bass!!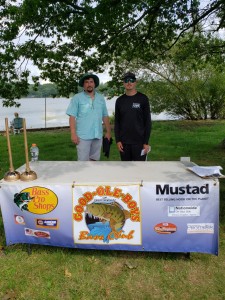 August 4th 2019, Onondaga Lake Tournament.  Don Bell weighs in a personal best 21.74 pounds of large-mouth bass to take the win!!
July 21st 2019, Sodus Bay Tournament.  John Woods takes the victory with 7.05 pounds.  Nice work John on a very stingy day!!
July 7th 2019, Oneida Lake, Oneida Lake Tournament.
Congratulations to Don Bell for winning the Oneida Lake event. Don brought 14.16 pounds of smallmouth bass to the scales.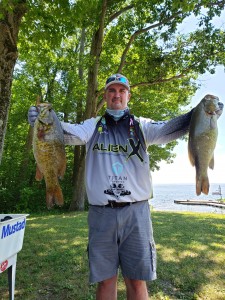 June 30th 2019, Cayuga Lake.  Mike Dixon brings 18.22 pounds to the scales to take the win!!  Mike also had Big Bass for the day – 6.00lbs
June 16th 2019, Little Sodus Bay.  Justin Salisbury catches 16.07 pounds to take the win at our 1st points tournament of the season.  Congrats Justin!!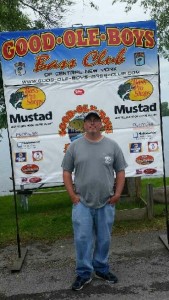 Kevin Schneider claims his second victory of the season at Red Field Reservoir.  This time out of the back of the boat he boated 6 score-able bass totaling 11.55 pounds. Again Kevin also too home the big bass award with a 3.26 pound largemouth!! This was our last paper tournament of the season and each angler was asked to score all bass over 1 pound.  There were not many limits brought in, but stories of many fish caught that were just under a pound.  Congrats to Kevin!!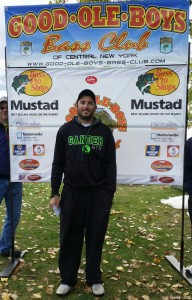 Kevin Schneider wins the first tournament of the 2019 season!!  Kevin caught a 5 fish limit(catch,weigh,release on the boat) for 16.30 pounds with a 4.49 large-mouth that also got him Big Bass for the tournament.  See full recap on the tournaments page.
We are always welcoming new members to the club!!! Currently we are accepting applications for the 2020 season.  BOATERS and Co-Anglers! Co-Angler – this means you don't need a boat!! As a co-angler you will be drawn to fish with a boater, competing against other co-anglers(as long as we have 6 co-anglers).  For more information or would like an application contact our club President.
  Contact our President (Tom Hudson) at:
thhudson45@gmail.com or text only    (315)436-6161                                                Find us on FaceBook at: Goodoleboysbassclub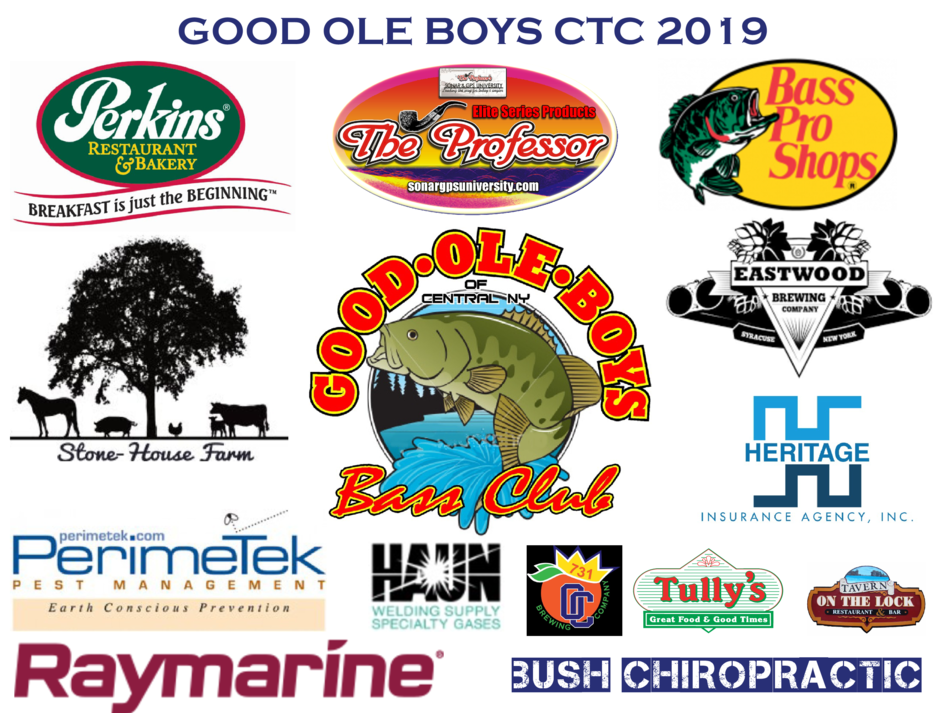 Please also visit our sponsors who have stood by us in both good and bad economic times:
Bill Saiff's Westview Lodge and Marina
Please visit our sponsors page!
Our club was the recipient of the following New York State Bass Federation Awards:
Youth Club Award 2007,2008,2009,2010,2011,2012
Conservation Award 2010, 2013

Media Award 2010,
Club of the Year Award 2010,2012
NYS American Fisheries Society Award 2011
At the end of each tournament we will post our winning technique on the tournament page, so please check back frequently.
Archived pages:

 
Previous Tournament result (2004 – 2011)