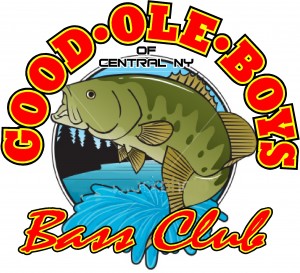 Our membership is located in several counties surrounding Syracuse, NY.  Every year we hold our tournaments on the beautiful waters of New York State.  We are affiliated with B.A.S.S. and NYS Bass Federation.
2017 Good Ole Boys Tournament Schedule is posted on our Tournament Schedule Page!!
John Woods wins at Oneida!! John has 14.96 pounds of smallmouth.

Don Bell wins his second tournament this season.  Don weighed in 11.32 pounds of Sandy Pond largemouth bass.

Don used a drop shot rig to catch his fish at Sandy Pond. His setup included a ZOOM Finesse worm, Gamakatsu 1/0 worm hook, and a 1/4 oz drop shop weight.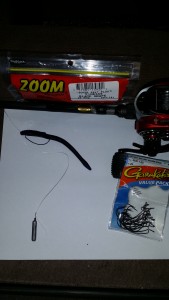 Bill Kays and Tom Hudson win Good Ole Boys Team Tournament on Cayuga Lake with 15.90 pounds!!

Bill and Tom used a Strike King Zero Purple Haze with a 3/16 ball head jig to take the win and Bass Pro Shops Big Bass!!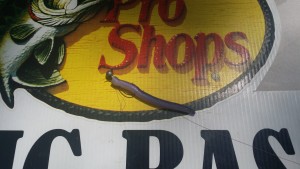 Don Bell captures 1st place at Fair Haven with 15.92 pounds of largemouth bass. Don also came away with Lunker for the day with a 4.25 pound catch.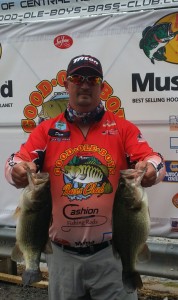 Don used a Bass Pro Shops 6.5″ Green Pumpkin Finesse Fin-Eke worm, on a Gamaktsu 1/0 hook, with a 1/4 oz. Bass Pro Shops XPS Tunsten Drop Weight.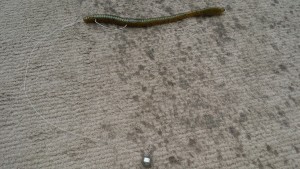 With 10.99 pounds
Chris Sperling wins the Otisco Lake Tournament!                        
Chris used a 4 inch robo worm, with a number 1 VMC drop shot hook and 3/16 oz Bass Pro tungsten drop shot.  He had 12″ between hook and sinker.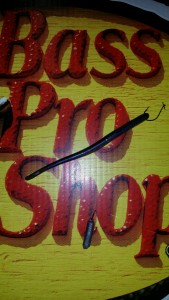 Contact us if you are interested in joining for the 2017 season. You don't need a boat, lots of non boater opportunities available.
  To contact us e-mail us at gobbassclub@hotmail.com or thhudson45@gmail.com
Featured Sponsors of the Month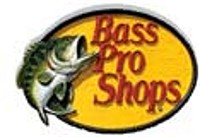 Bass Pro Shop of Auburn, NY

Please also visit our sponsors who have stood by us in both good and bad economic times:
Bill Saiff's Westview Lodge and Marina
Please visit our sponsors page!
Our club was the recipient of the following New York State Bass Federation Awards:
Youth Club Award 2007,2008,2009,2010,2011,2012
Conservation Award 2010, 2013

Media Award 2010,
Club of the Year Award 2010,2012
NYS American Fisheries Society Award 2011
At the end of each tournament we will post our winning technique on the tournament page, so please check back frequently.
Archived pages:

 
Previous Tournament result (2004 – 2011)