Club Classic 2009
Sodus Bay on Sept 26th
and
Fairhaven Bay on Sept 27th
Joe Valerio starts off strong and walks away with the classic.
Mornings are always beautiful when you're fishing
Saturday, September 26th at Sodus Bay
We launched from the state launch in Sodus Point. It was a cold morning with a heavy south wind, so by the time we all go launched it was 7 AM.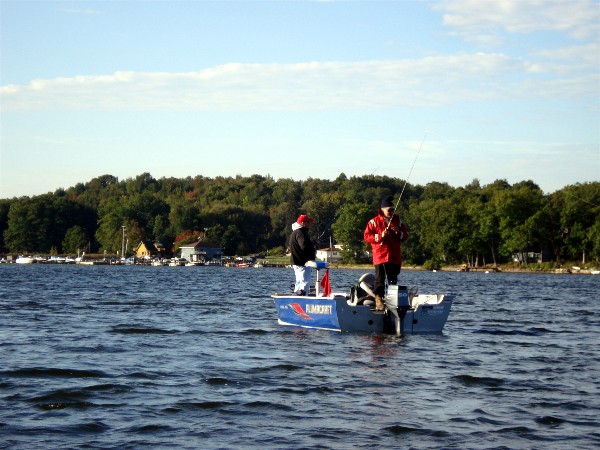 Joe Valerio and Tom Hudson
The wind picked up all day. By 9:00 a.m. there was a steady 20 mph with gusts up to 30.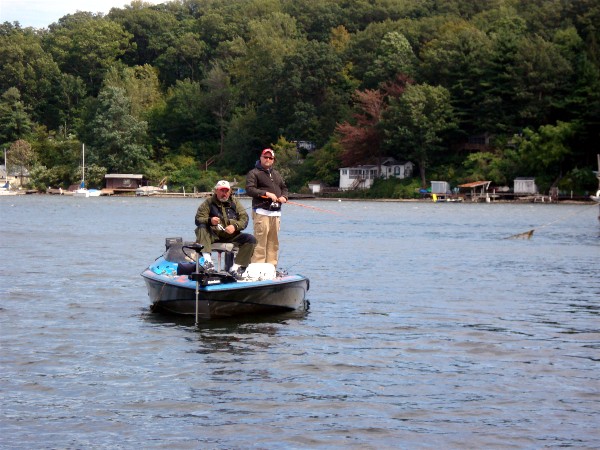 Dave Donhauser and Frank Doll getting out of the wind.
By noon we were battling steady 30 mph winds with gusts up to 40
Jack Loughery is there also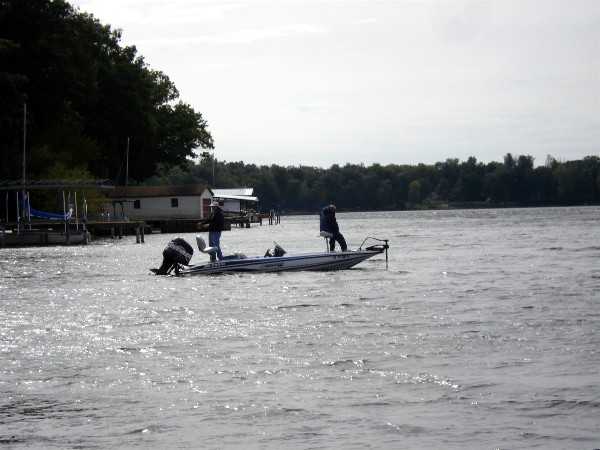 Fred Chilluffo and Evan Smith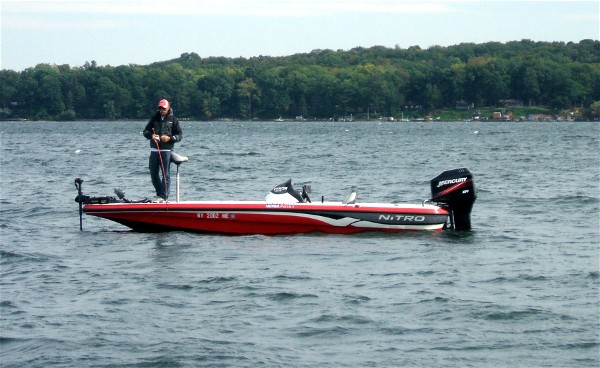 Ron "V" (look at white caps in the bay behind him)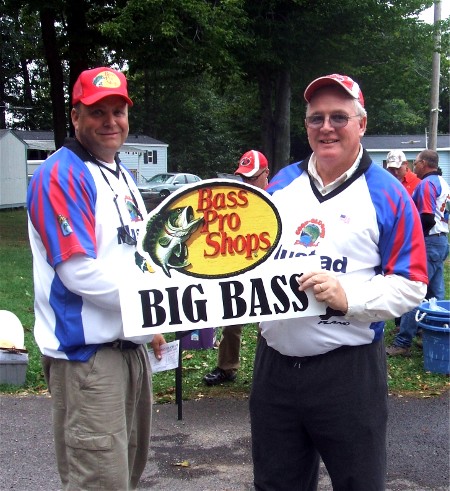 Chris Cartwright wins big bass for the first day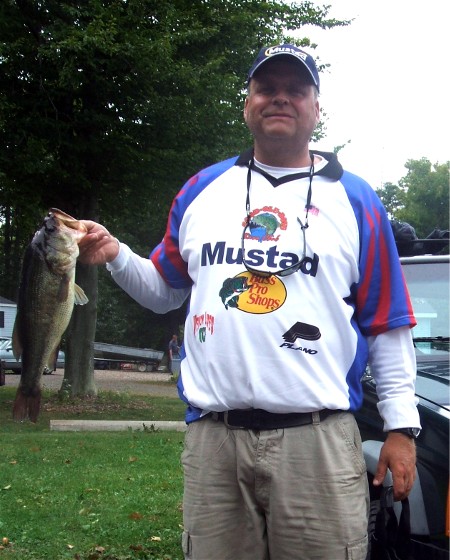 Nice fish Chris.
Joe Valerio worked his magic like always using a 10 inch worm to come in with 13.97 lbs.. Chris Cartwright caught 12.14 lbs.. and Dick Hyde worked up 11.44 lbs.
Sunday, September 27, 2009
2nd day of Classic
Fair Haven bay
Our starting air temp. was in the mid 50's, and raining but the wind had settled down overnight.
Fall was in the air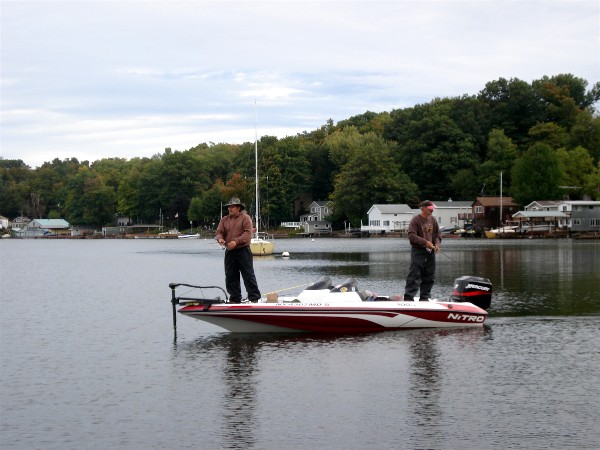 Chad Acome and Jack Wilson Jr
The wind stayed down all day so that fishing was a lot easer.
Tom Church working his weed bed
And the rain stopped and started through out the day.
T.J. Church and Tom Hudson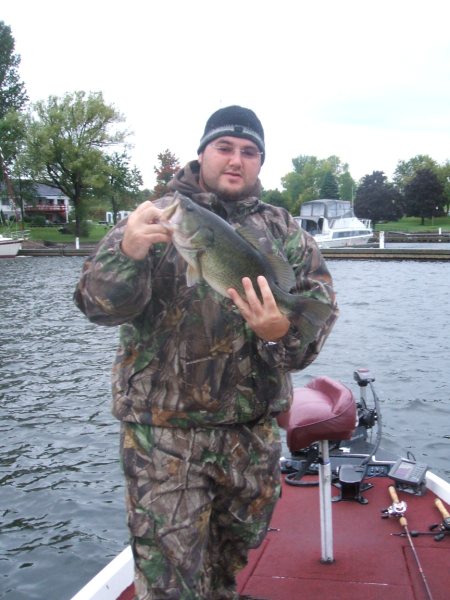 Jack Wilson III show off one of his bass
Being a two day event, on Sunday the weights from both days are added together to determine the winner.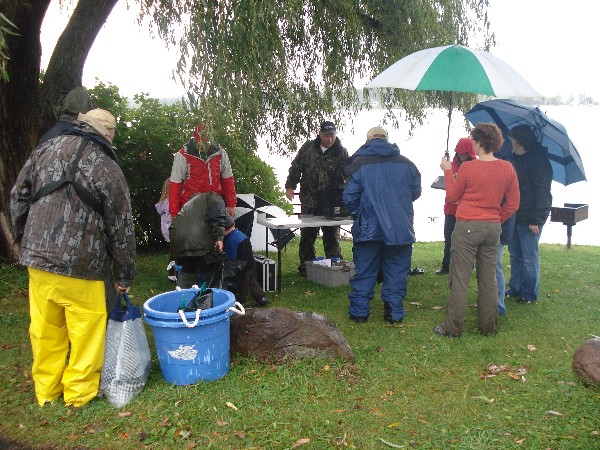 The scales are set up and fish start to arrive.
After all is done, here is the standings for the classic.
Tom Church takes Big Bass for the second day and the tournament with a 4.69 pound largemouth.
Nice fish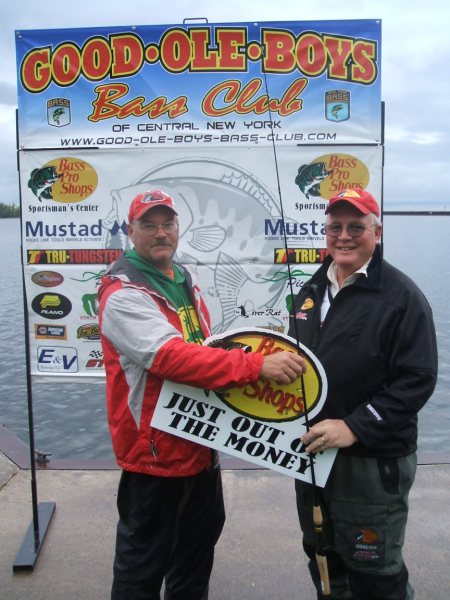 Tom also wins the Just out of the money award, sponsored by Bass Pro, a new graphite fishing rod for finishing in 5th place with 18.10 pounds.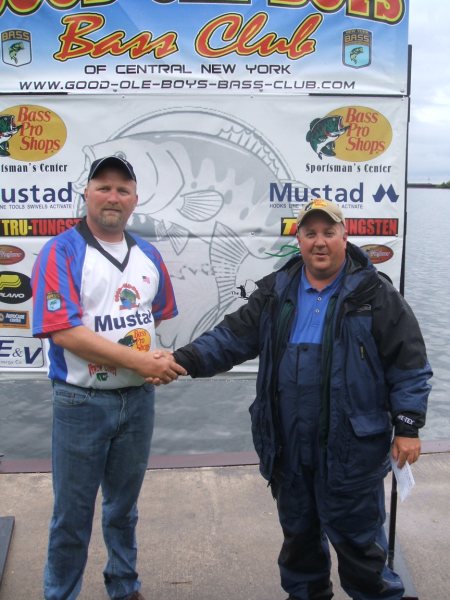 Fred Chilluffo takes 4th place with a total of 19.07 pounds.
Jack Wilson III takes 3rd place with a total of 21.06 pounds.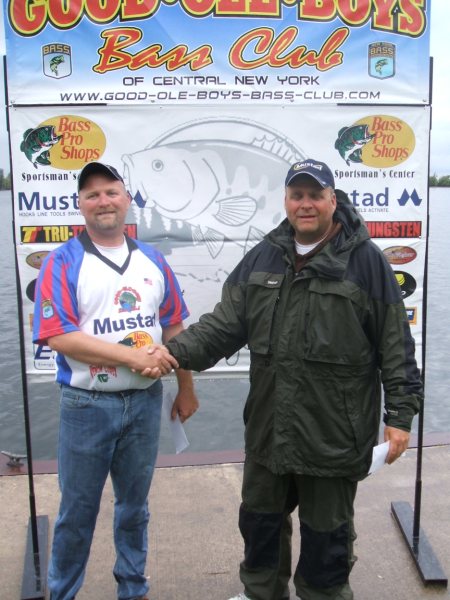 Chris Cartwright takes 2nd place with a total of 23.37 pounds.
And Joe Valerio wins with a total of 32.13 pounds.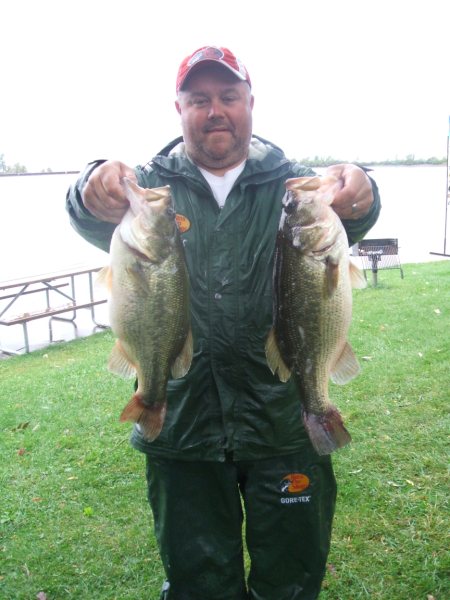 Joe shows a couple of his fish
So for the year, here is the final standings.
Joe Valerio wins "Angler of the Year" on the boater side.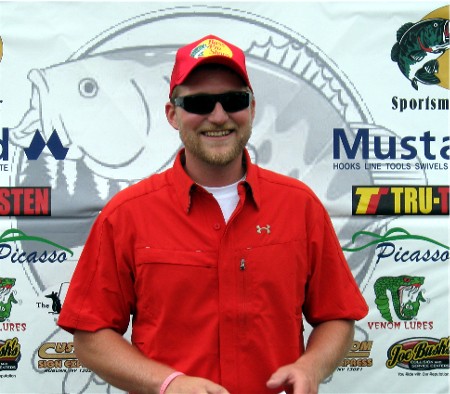 T.J. Church wins "Angler of the Year" on the non-boater side.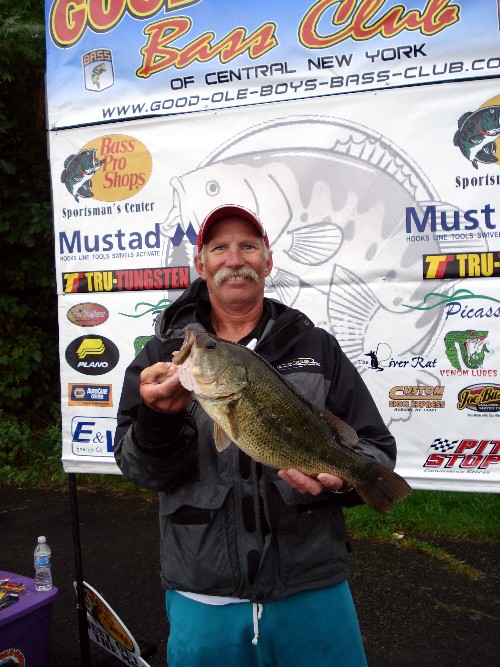 Ron VanBenschoten wins "Big Bass of the Year" on the boater side with a 5.28 pound largemouth.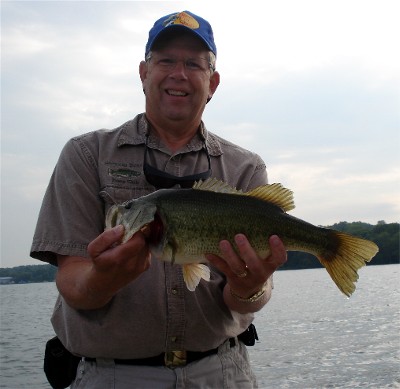 Paul Hudson wins "Big Bass of the Year" on the non-boater side with a 4.43 pound largmouth.