December 9, 10, & 11, 2011
Again this year we were please to assist the Bass Pro Store in Auburn in there "kids ice fishing pond"
The store arranges for Carpenters Brook Fish Hatchery to bring the pond and set it up for youngsters to fish for trout. We provide the man power to sign up the youngsters and assist them when they catch a fish.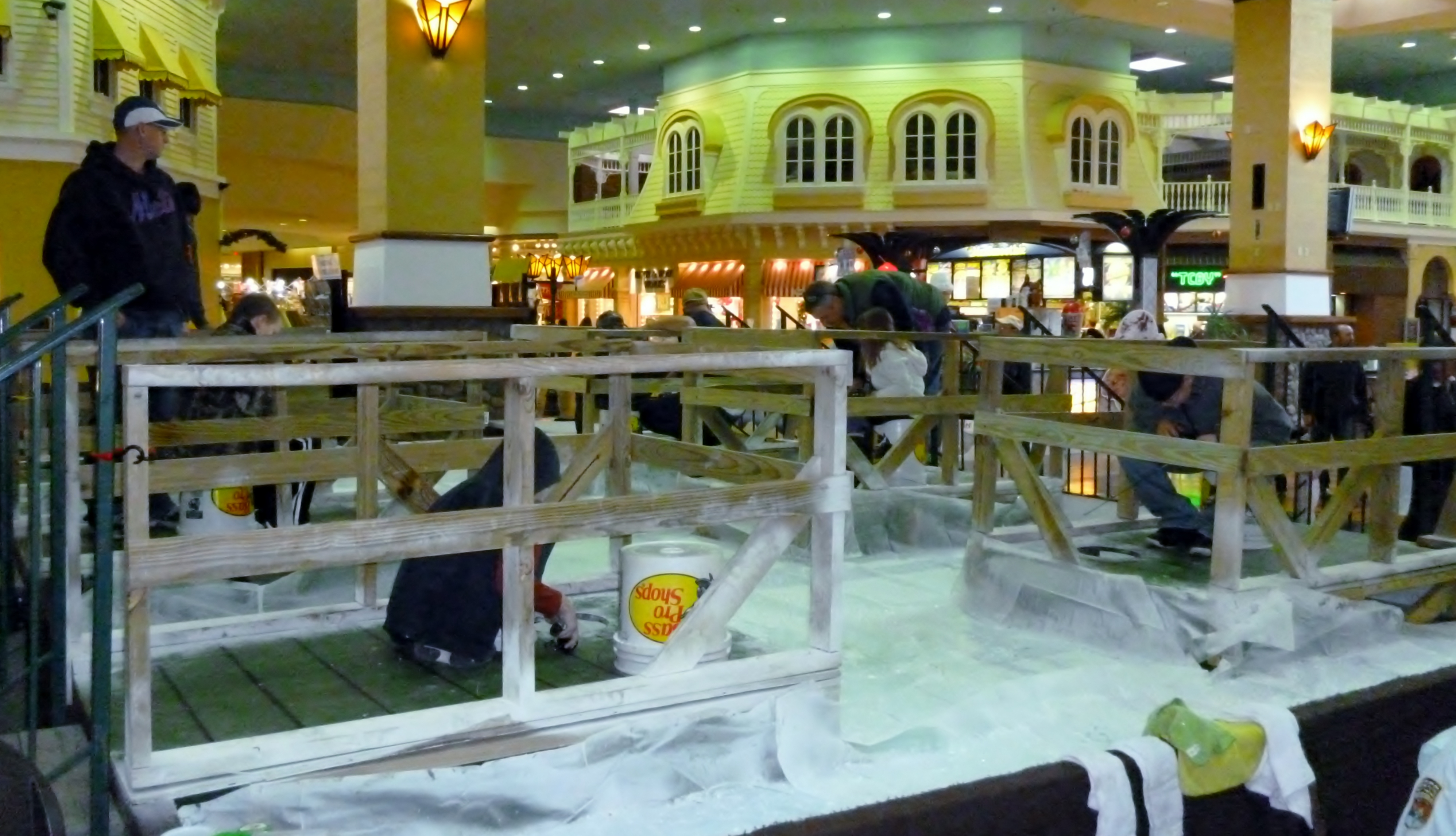 kids fishing, waiting for that elusive bite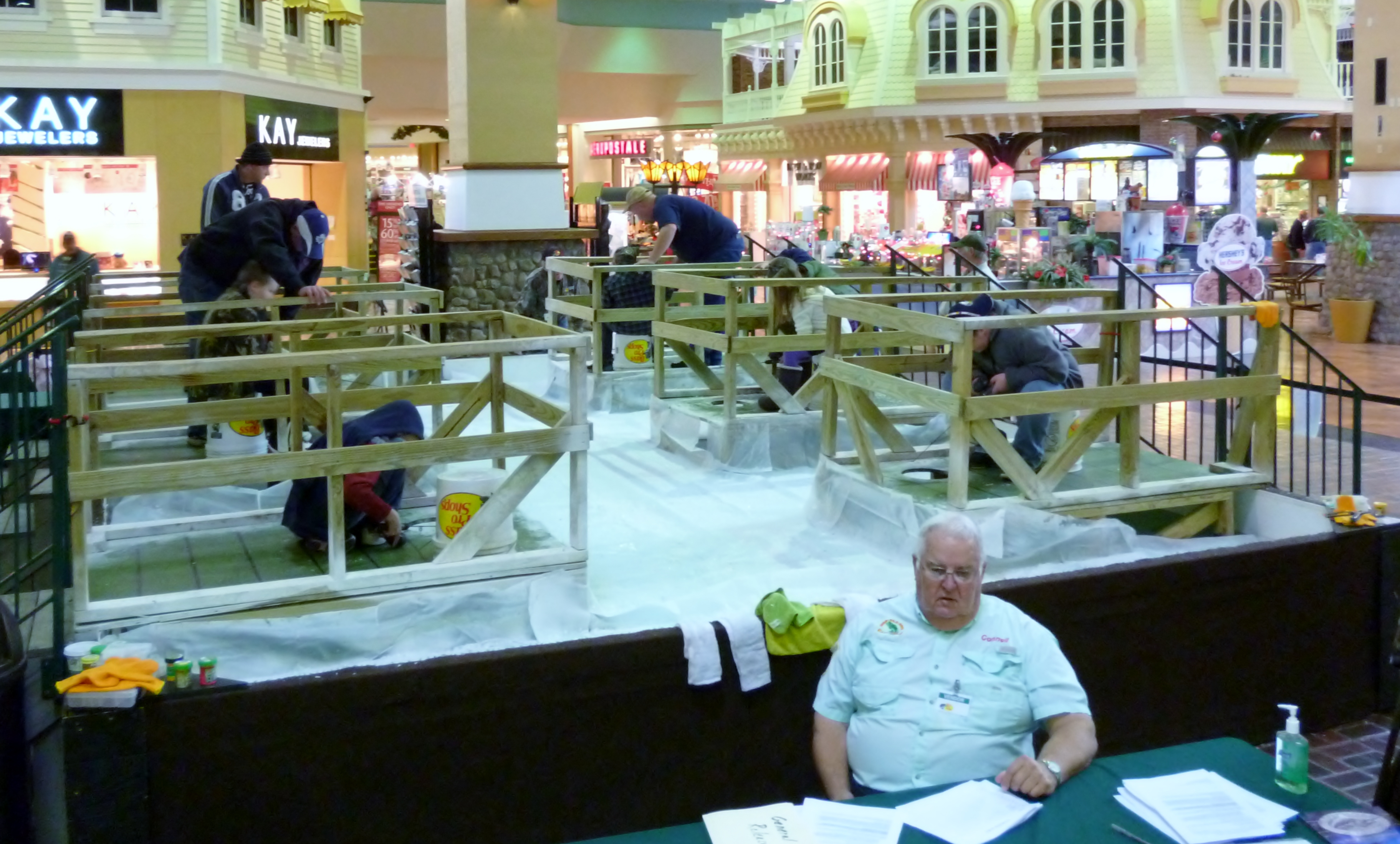 Connell Raate (in foreground) looks over the list of youngsters who have signed up to fish
All fish are released unharmed.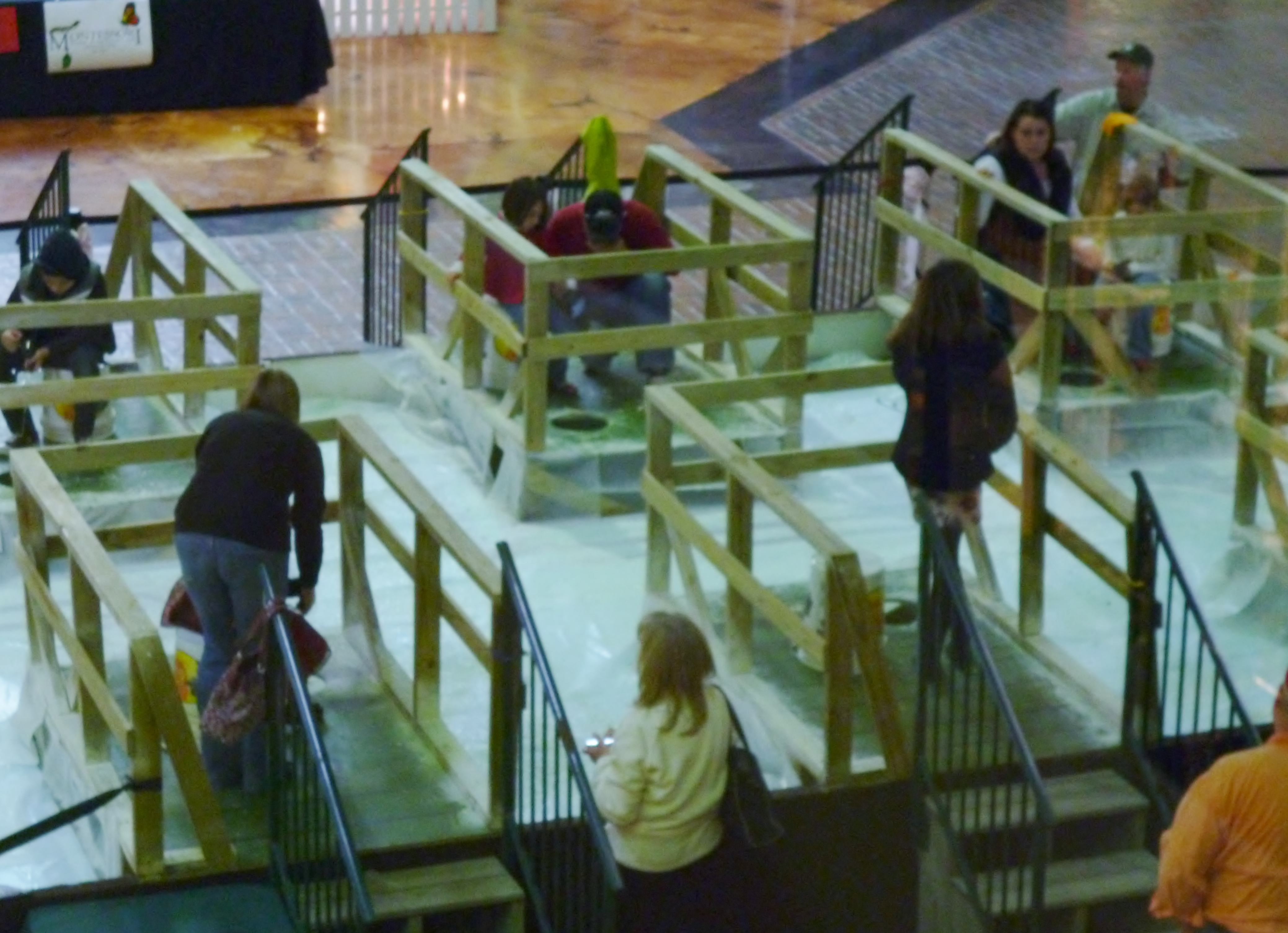 kids fishing, Mom and Dads offering encouragement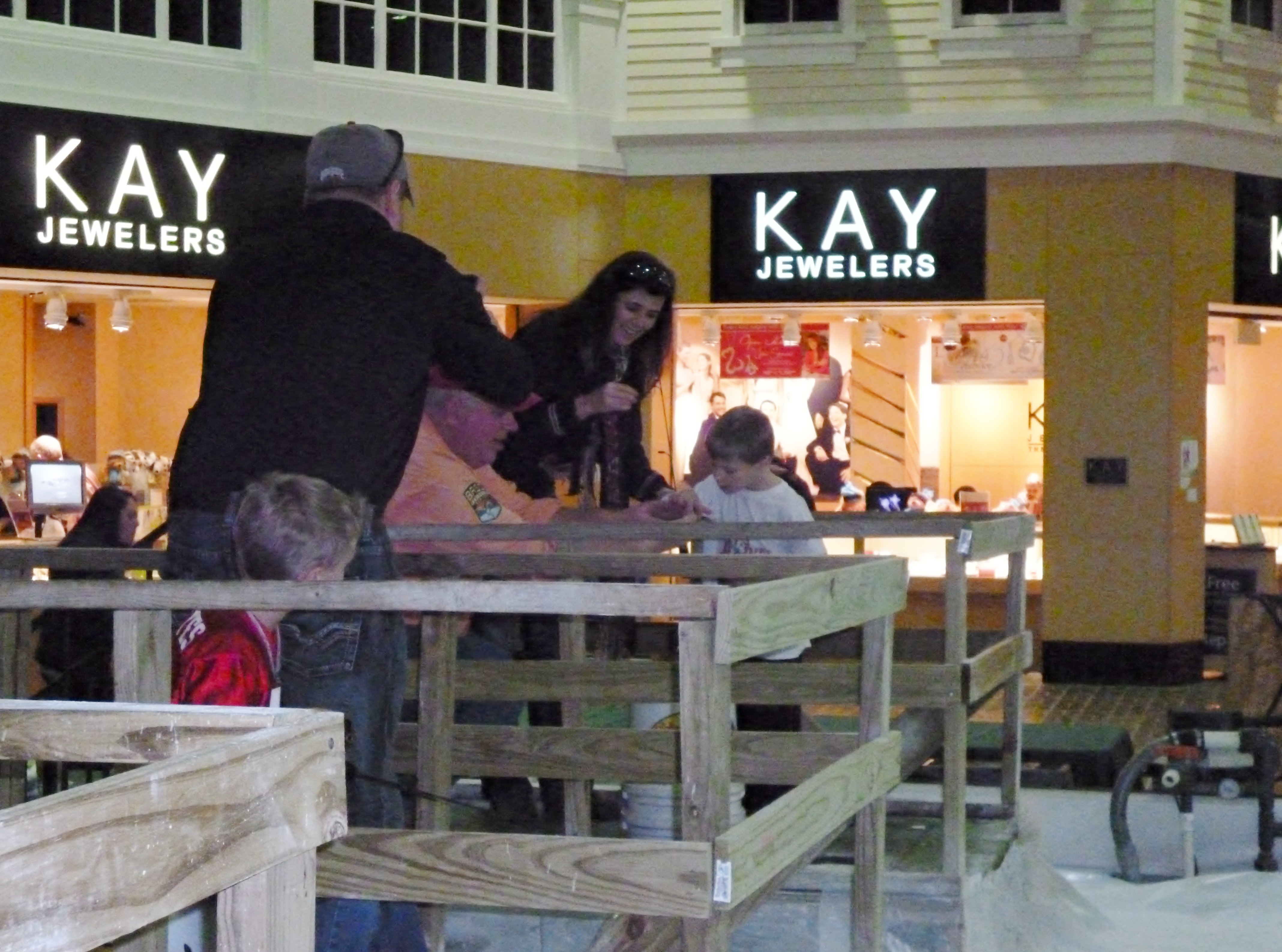 A fish caught, a photo opportunity for this young fisherman and his family
Bill Kays in the middle, helping to release the trout
I think we have a new fisherman in our ranks
After the event is over, Carpenters Fish Hatchery then returns to Bass Pro of Auburn to pick-up the trout. The fish are then returned to the hatchery, some will be released next spring in the streams of Onondaga County