B.A.S.S. Northern Open
Oneida Lake
22,23,24 September 2011
Our club members (GOB), along with members of Salt City Bassmasters (SCBM) volunteered at
the B.A.S.SNorthern Open. We assisted in the care of the fish which after weigh in were returned to
a catch and release boat.
Dick Hyde (GOB), Bill Mahyna (SCBM), and Connell Raate (GOB) line up for a quick photo before the first flight of boats came in.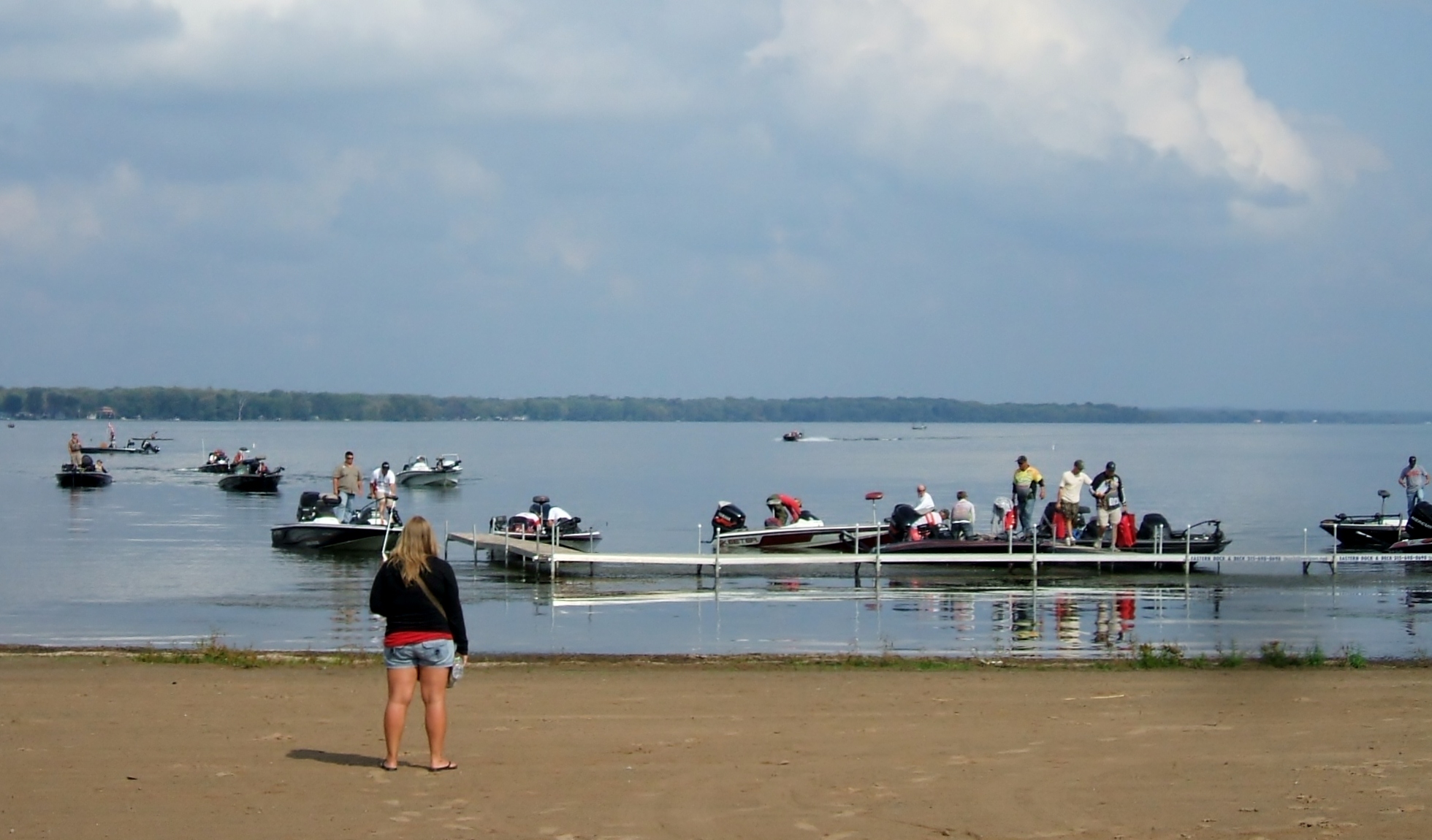 First flight of 138 boats arriving at the docks of Oneida Shores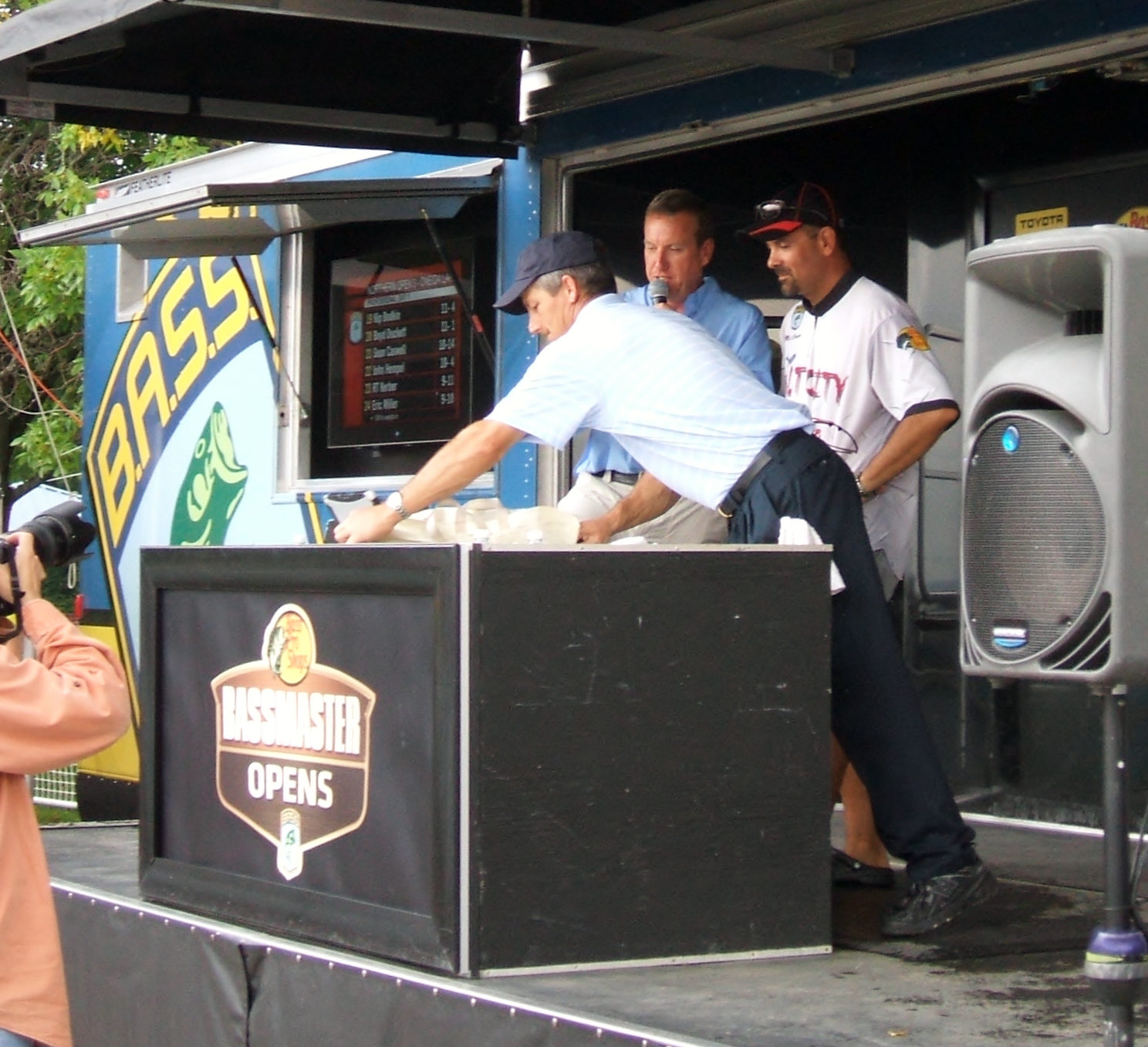 NYS BASS Federation President Mike Cusano weighing in
Chris Bowes (Blue Shirt) of B.A.S.S. and Jim Batruch (SCBM) working the scales.
The fish that were taken to the catch and release boat are taken back to deeper water on Onieda Lake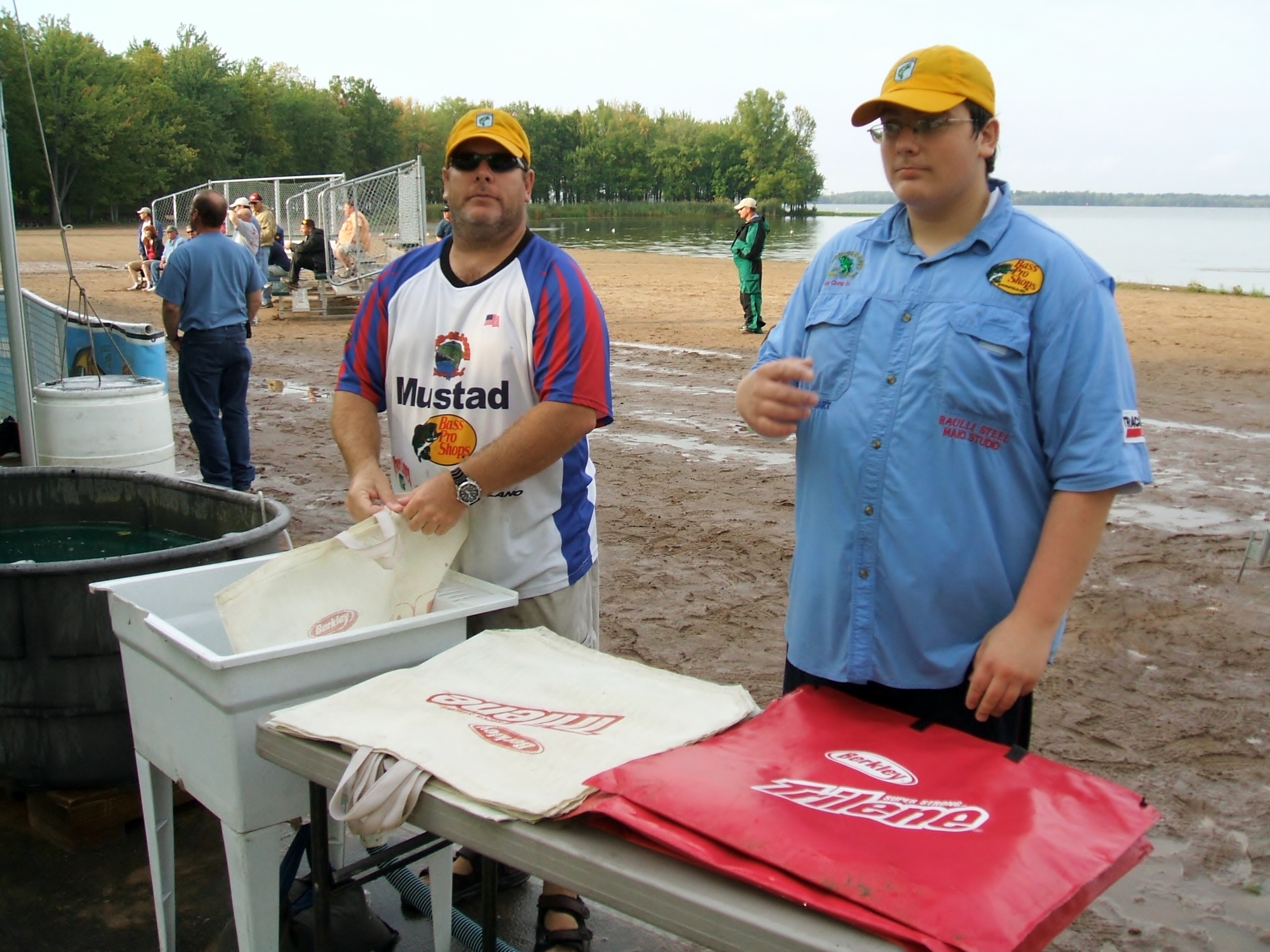 Guy Cromp Sr. and Guy Cromp Jr. getting the weigh in bags ready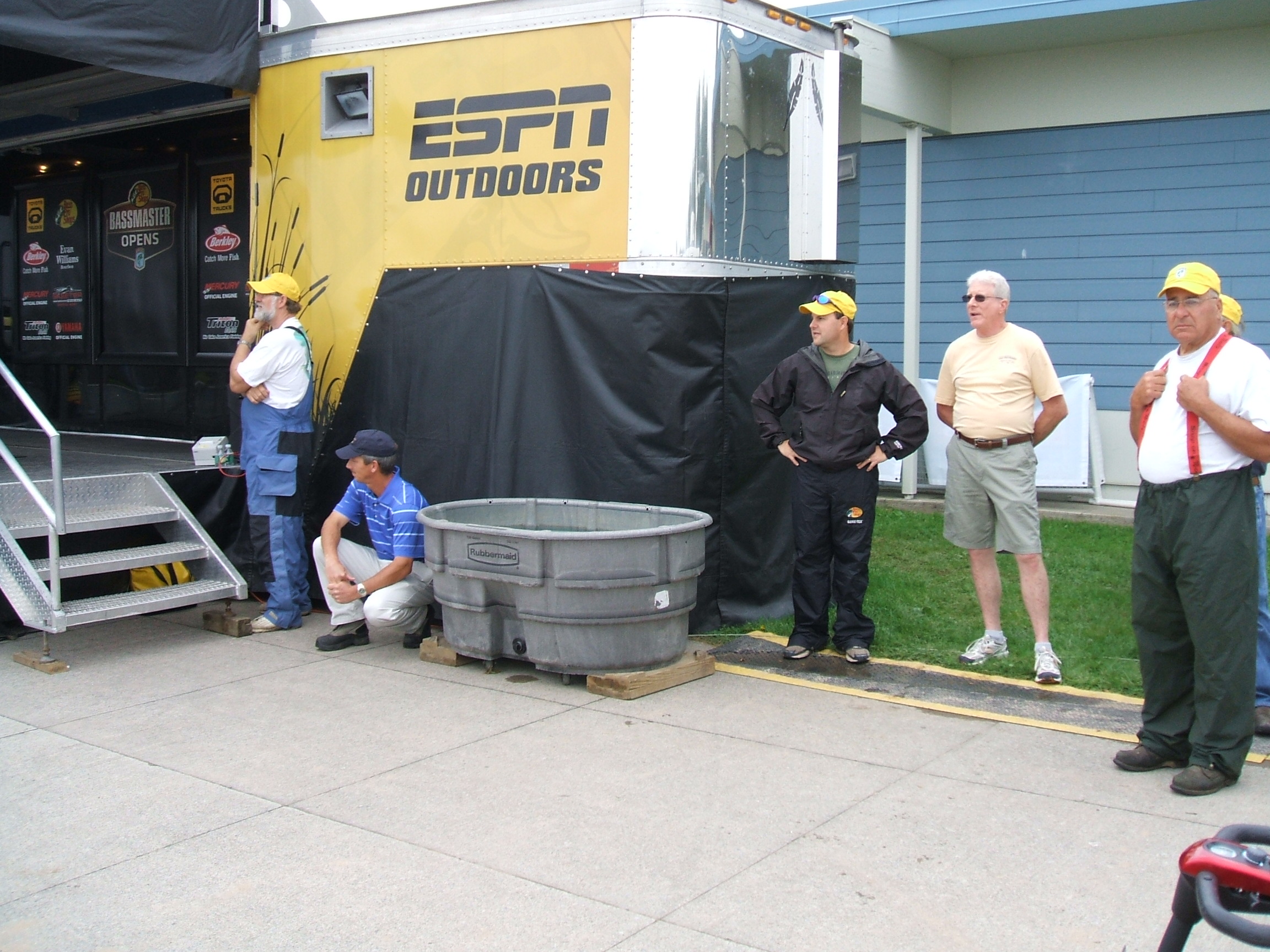 Bill Mahyan, Jim Batruch, Tim Jones, Joe Noffey (SCBM) along with Tom Hudson (GOB)
waiting for the weigh-in to begin on day two.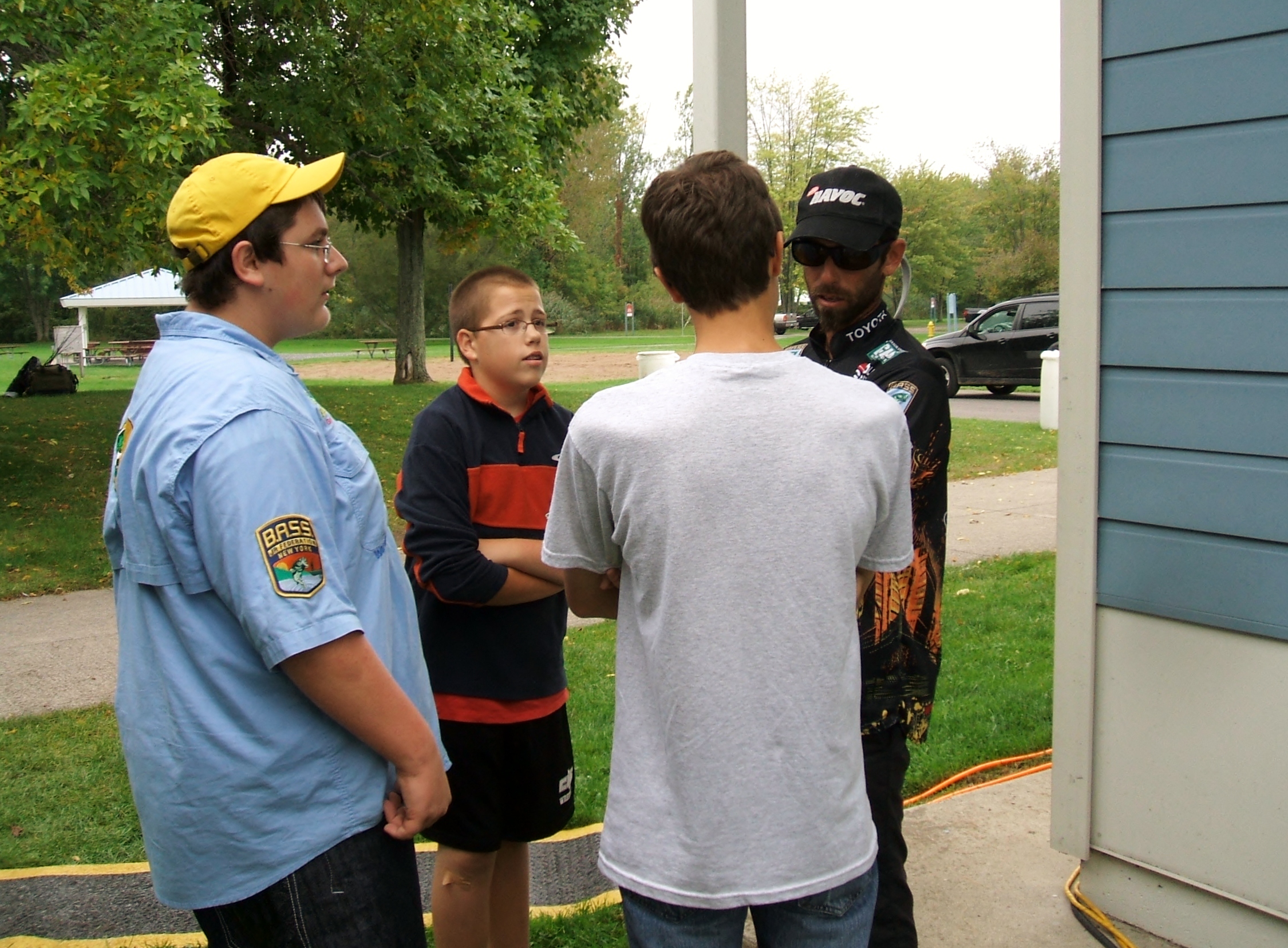 B.A.S.S. Elite Series Pro Mike Iaconelli also fished the Northern Open'
Mike took the time to talk to many of his fans after the weigh in.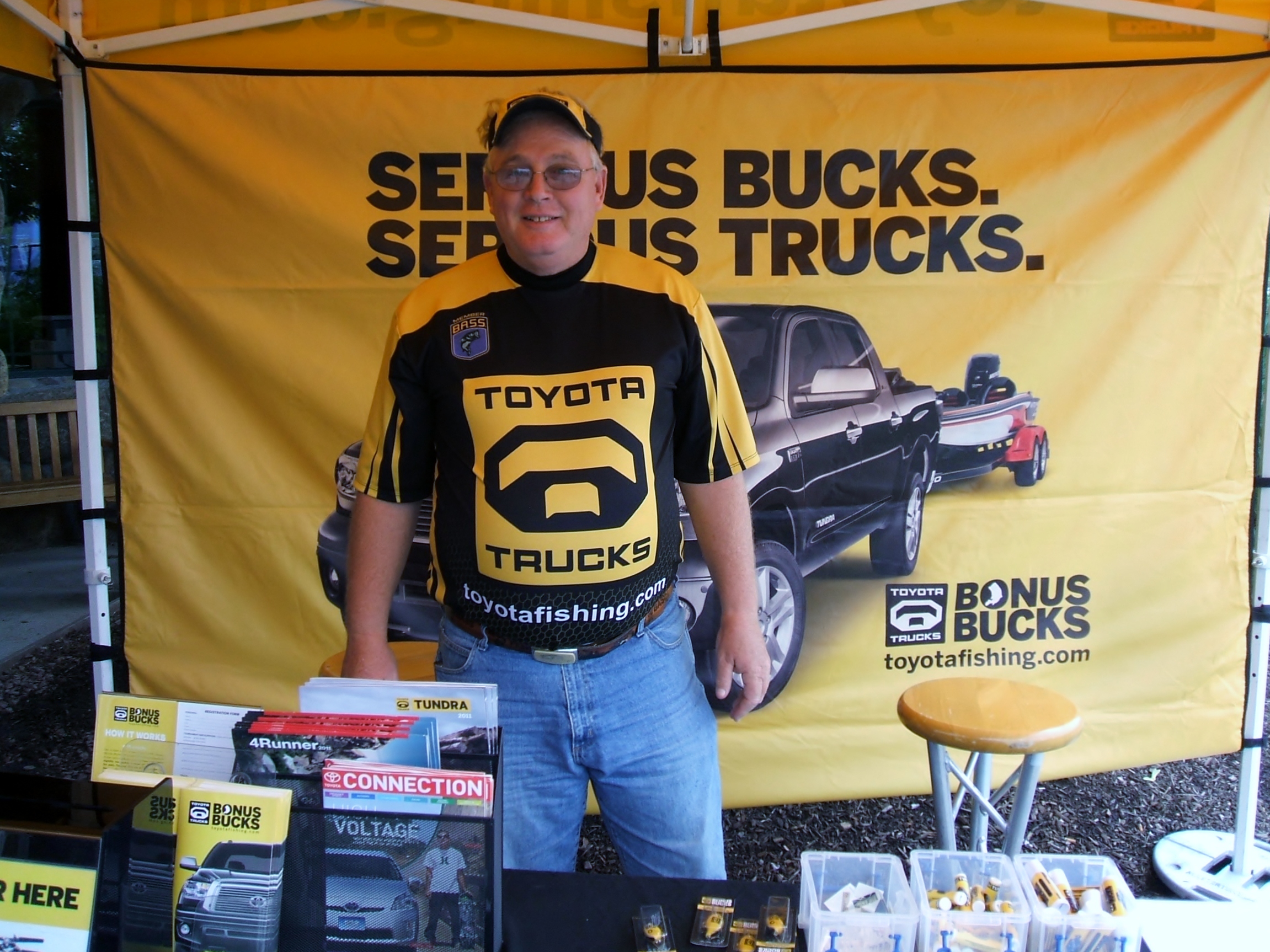 Dick Hyde working the Toyota Display
Besides Bass Pro, Toyota is a sponsor of B.A.S.S.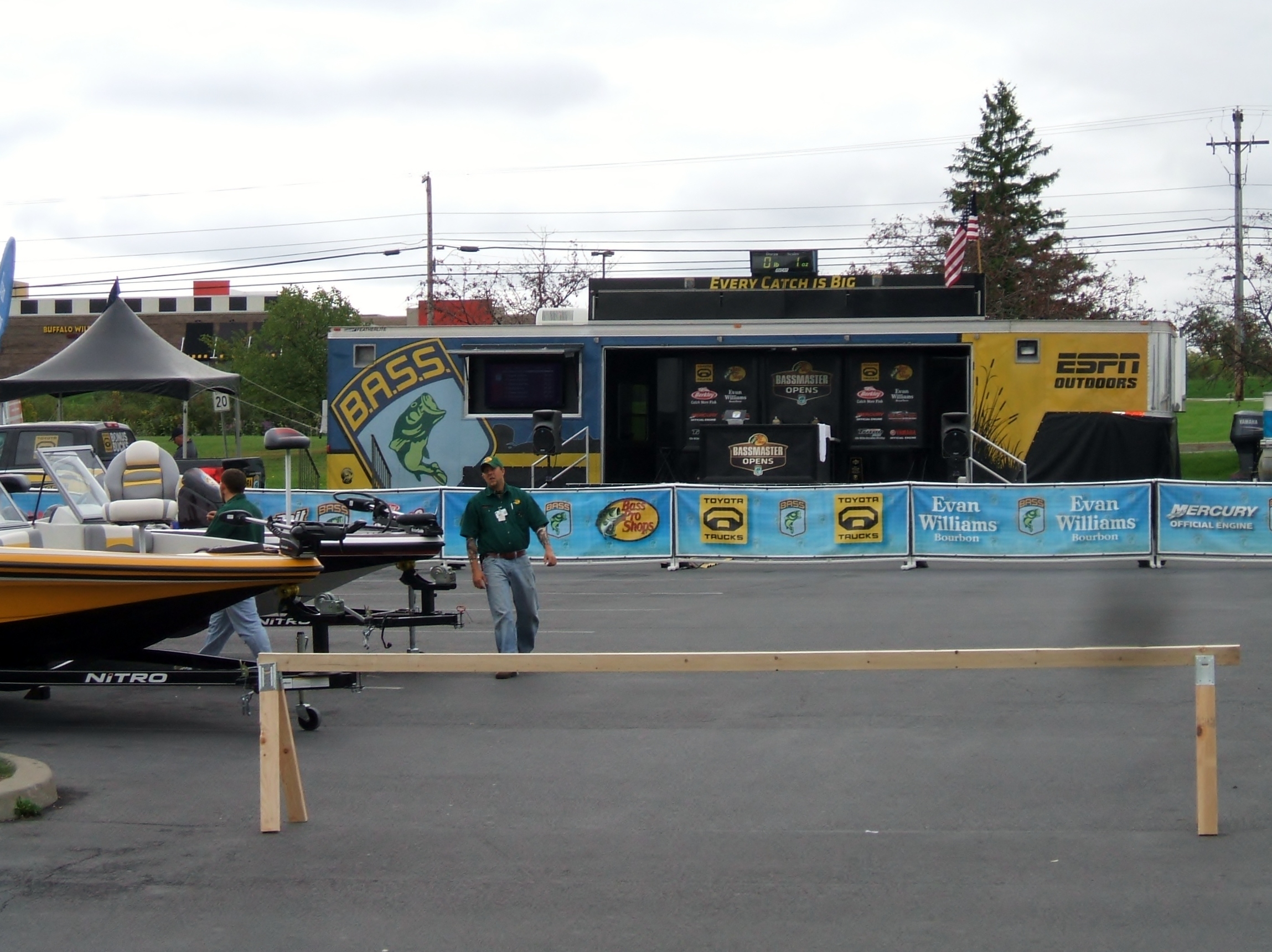 On the last day of the tournament, 12 boats and their anglers; trailered their catches
to Bass Pro Shop of Auburn. Auburn, NY for the final weigh in.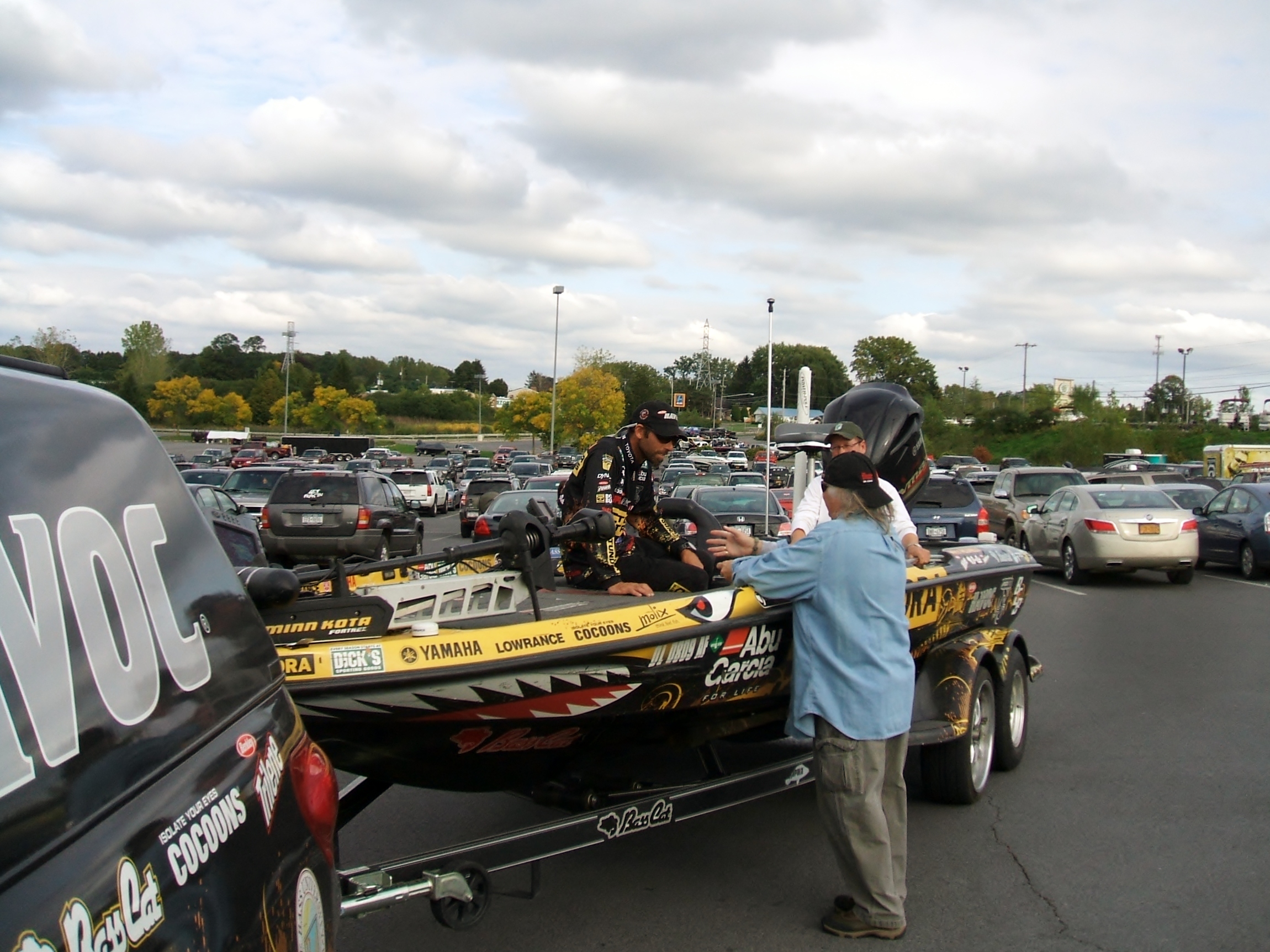 Mike Iaconelli talking to a writer, just before the weigh in.
Volunteers had the privilege of brining the angler and his non-boater to the stage in front of the crowd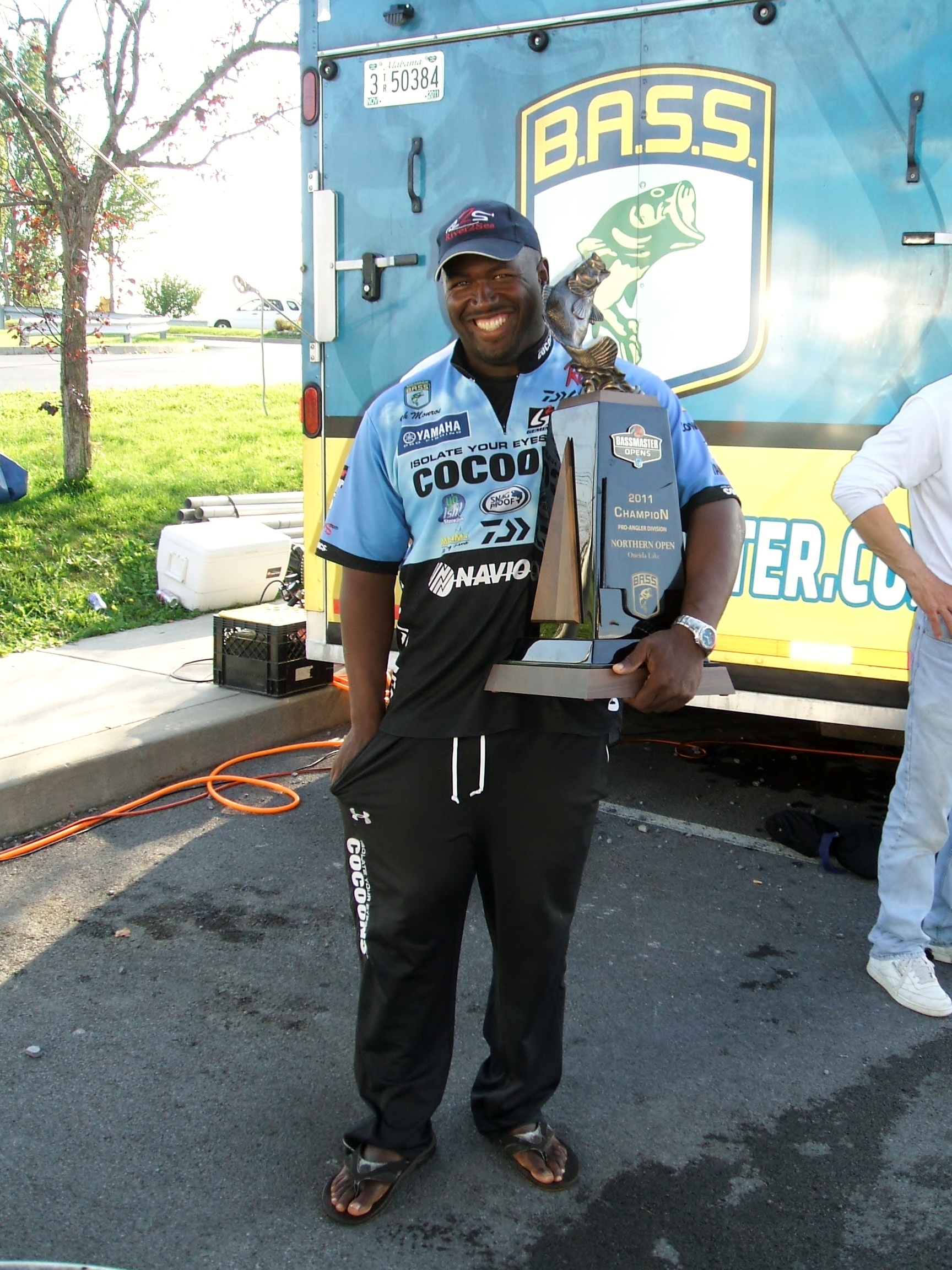 Ish Munroe with his Northern Open trophy
Total of 51.2 lbs. caught over a 3 day period by Ish
All caught fish that were brought into the weigh in area, where placed in a large holding tank so that they could be released
back into Oneida Lake.