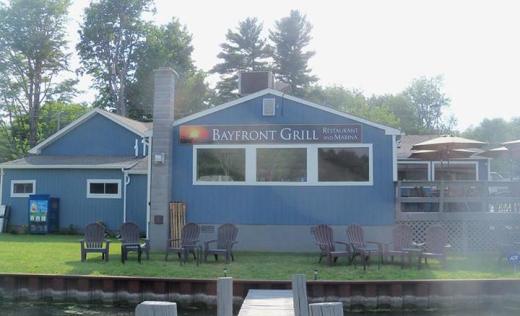 Bayfront Grill, Port Bay New York- A beautiful sunrise greeted our anglers as we launched from Bayfront grill on port bay! A cool morning would give way to bluebird skies and hot conditions by the time weigh in rolled around. Several bass over 4 pounds were weighed in but nobody could catch JJ Elmer as he won with a big bag of smallmouth bass.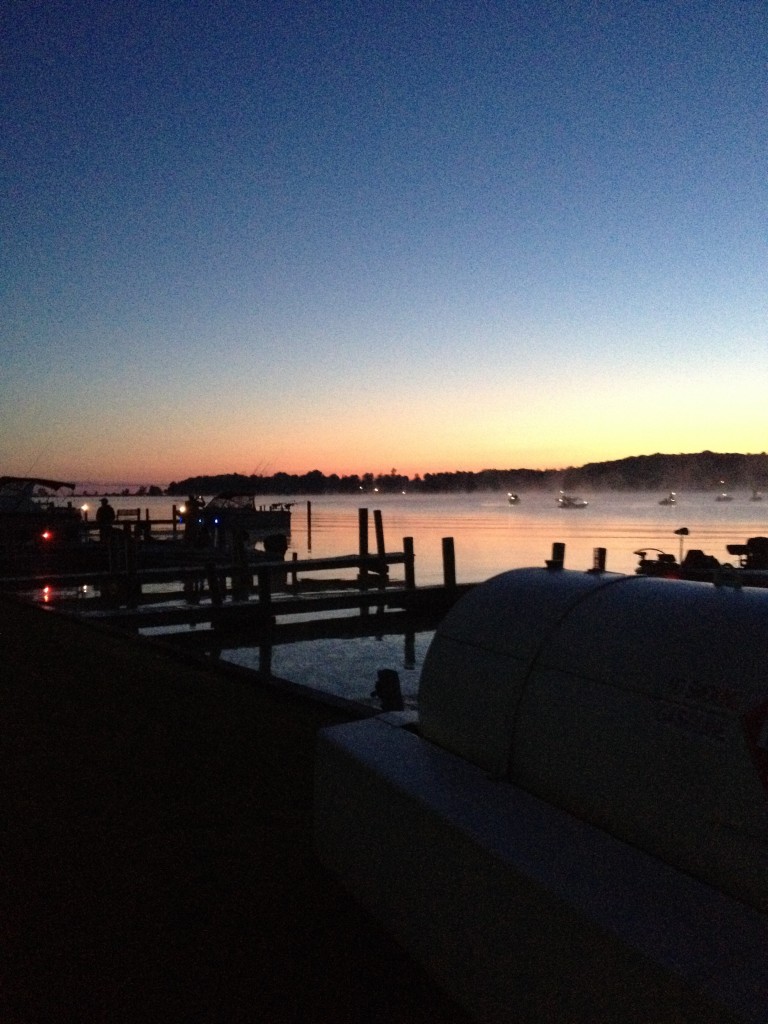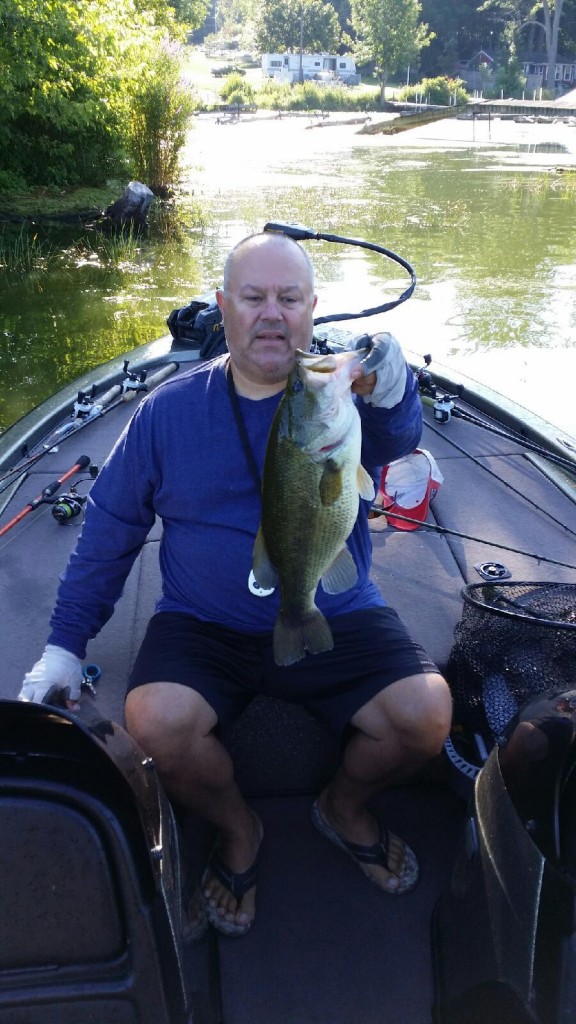 Joe Valerio with a port bay PIG!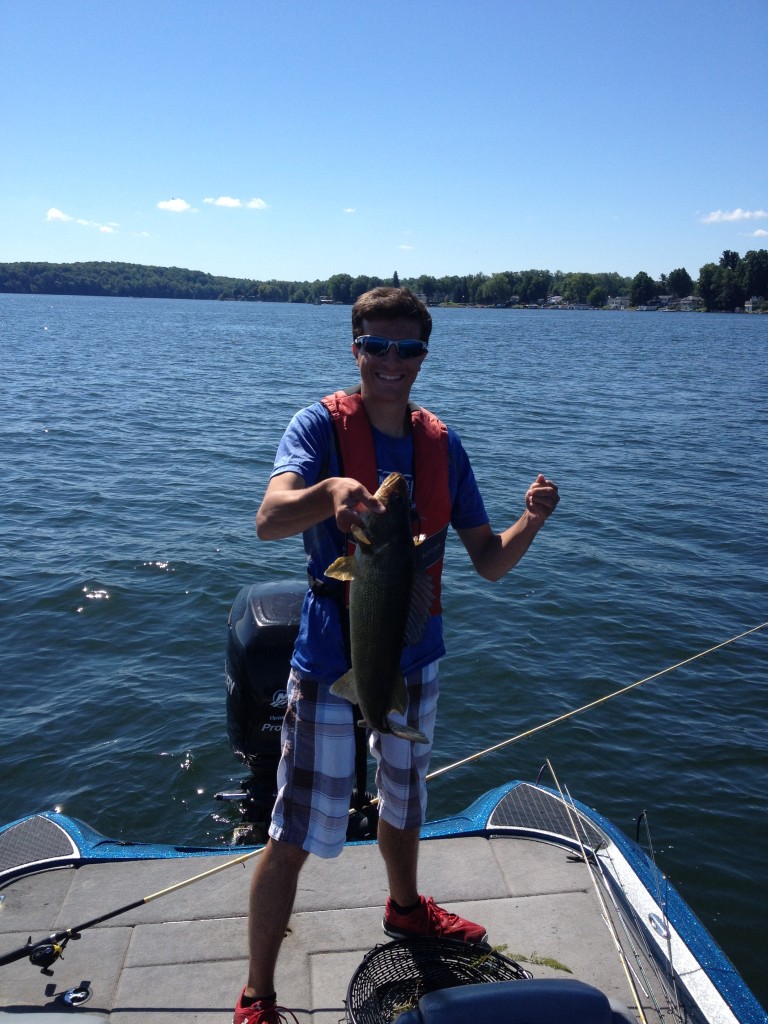 No Anthony, you can not weigh that in.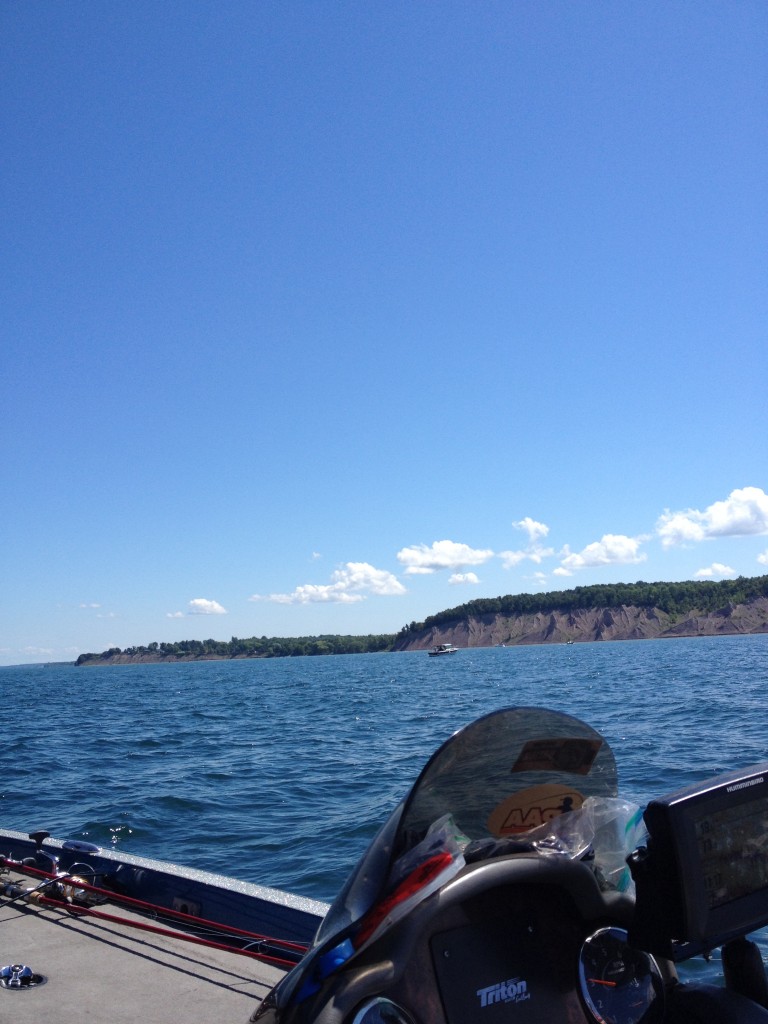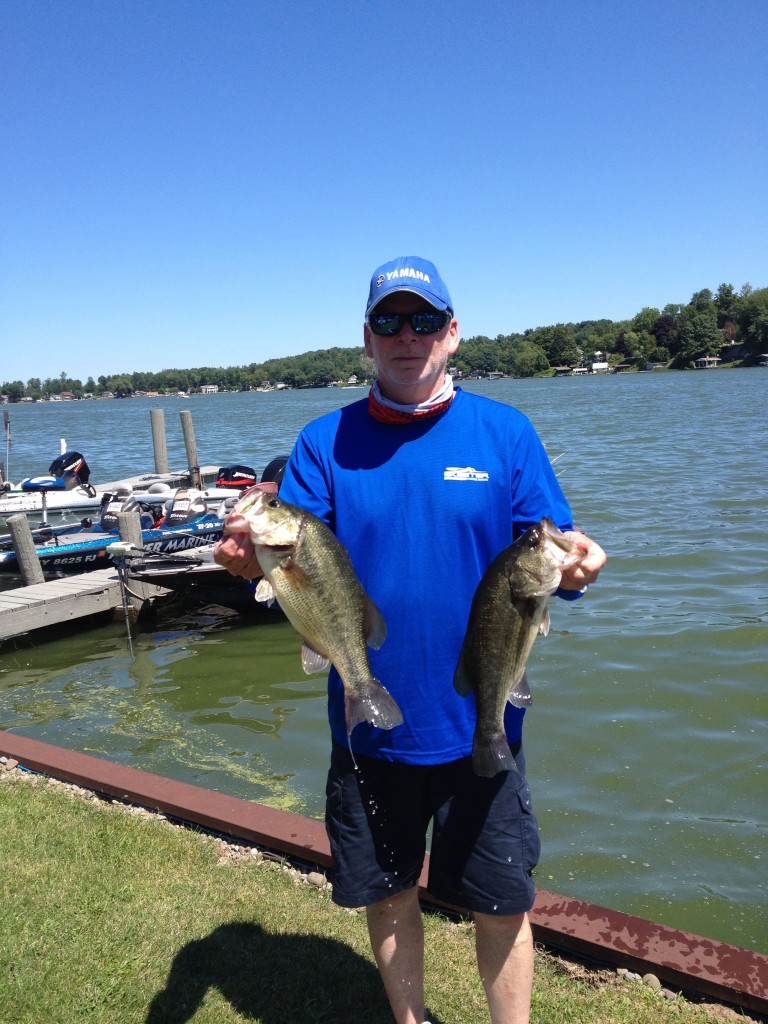 1pm was weigh in time back at Bayfront grill! Jeff Botting holds up some nice largemouth bass he could during the day!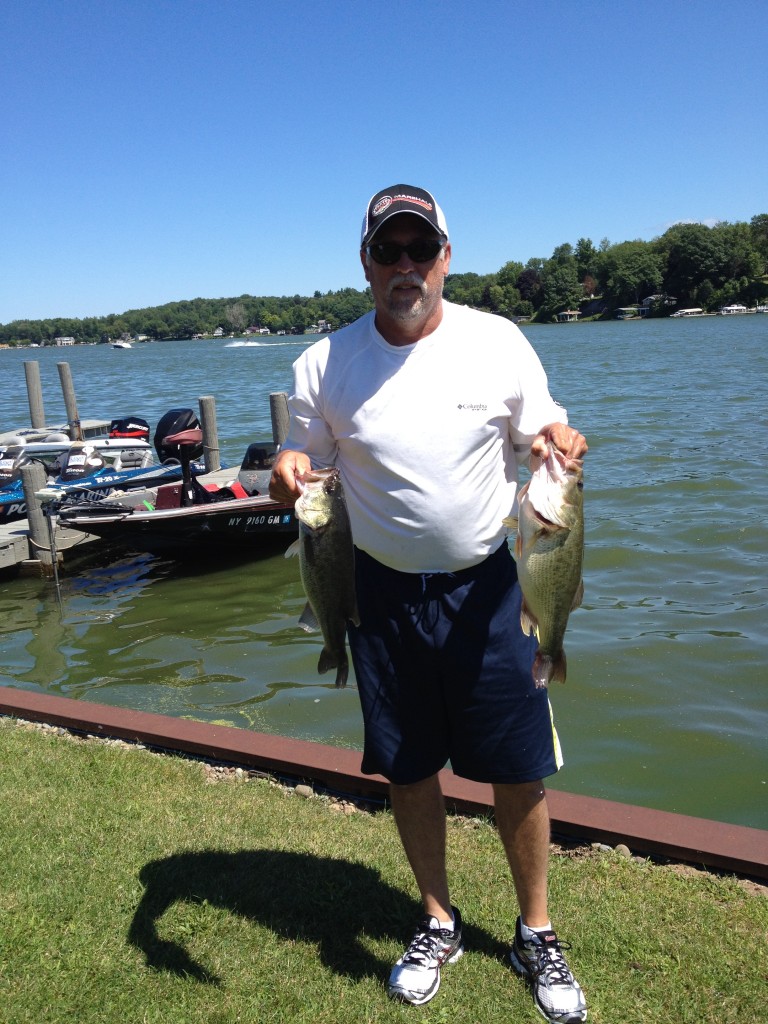 Rick Best had a great day out on the water!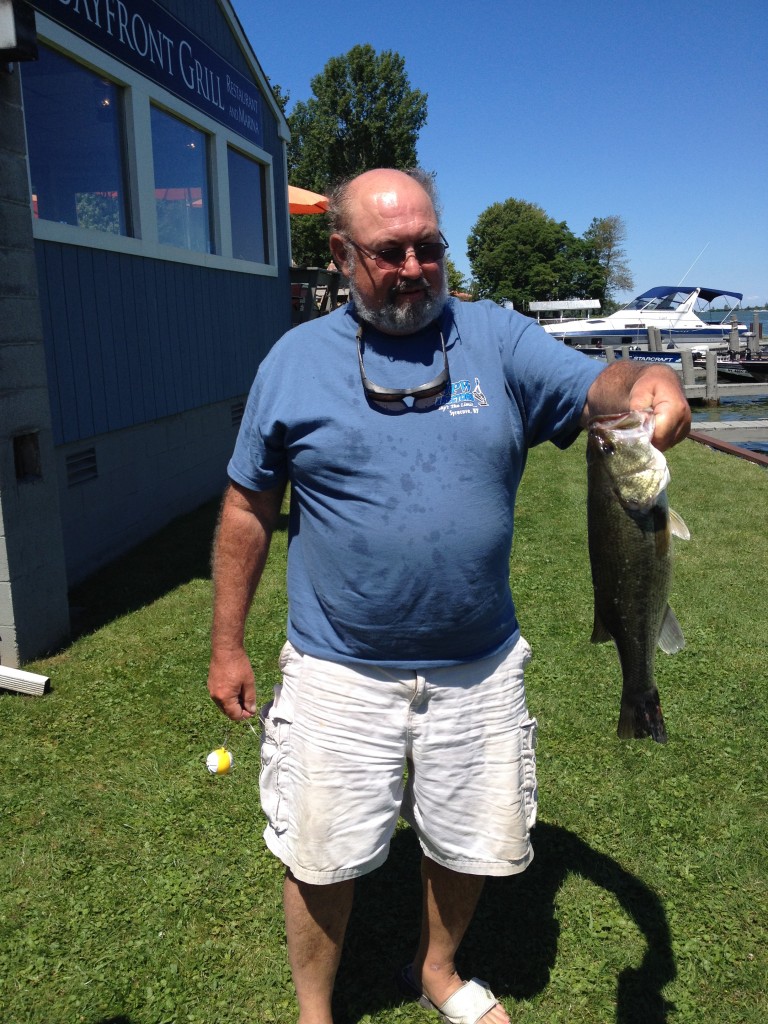 Dave only had one fish today but it was a good one!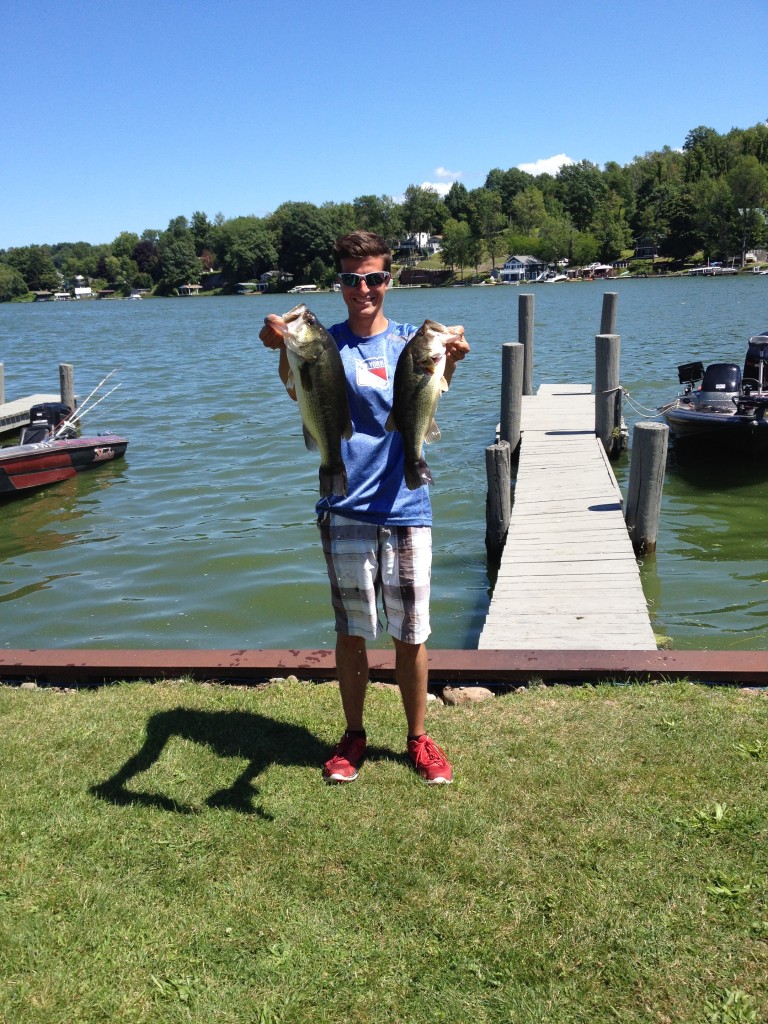 Anthony stopped catching walleye and weighed in some nice largemouth! The one in his right hand went 4+ pounds.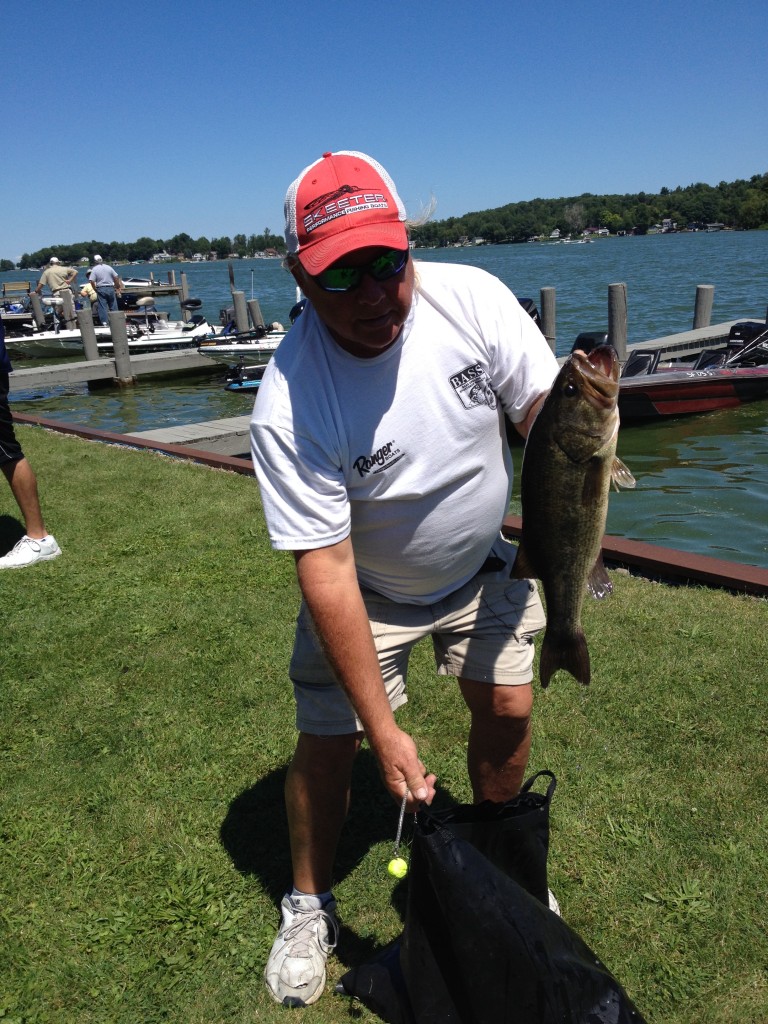 Another 4+ pounder hit the scales from Tom Zedicks bag! It was poised to be big bass of the tournament until….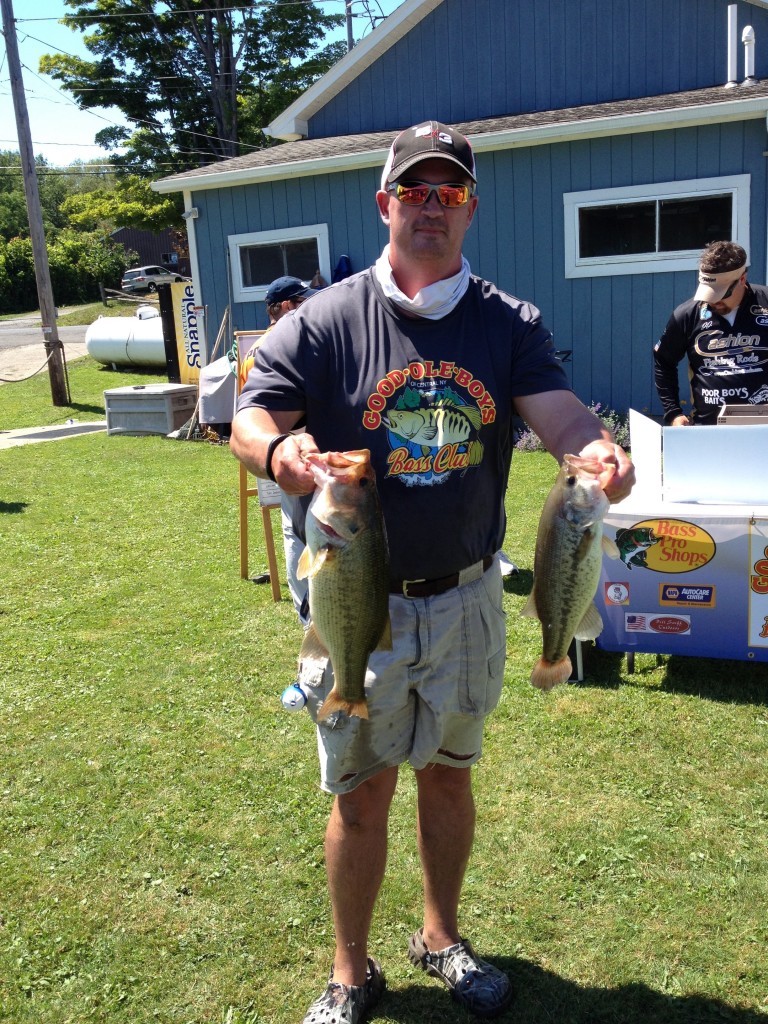 Don Bell weighed in this 4.58 toad! Great going don! This fish would be big bass of the tournament, more on that later.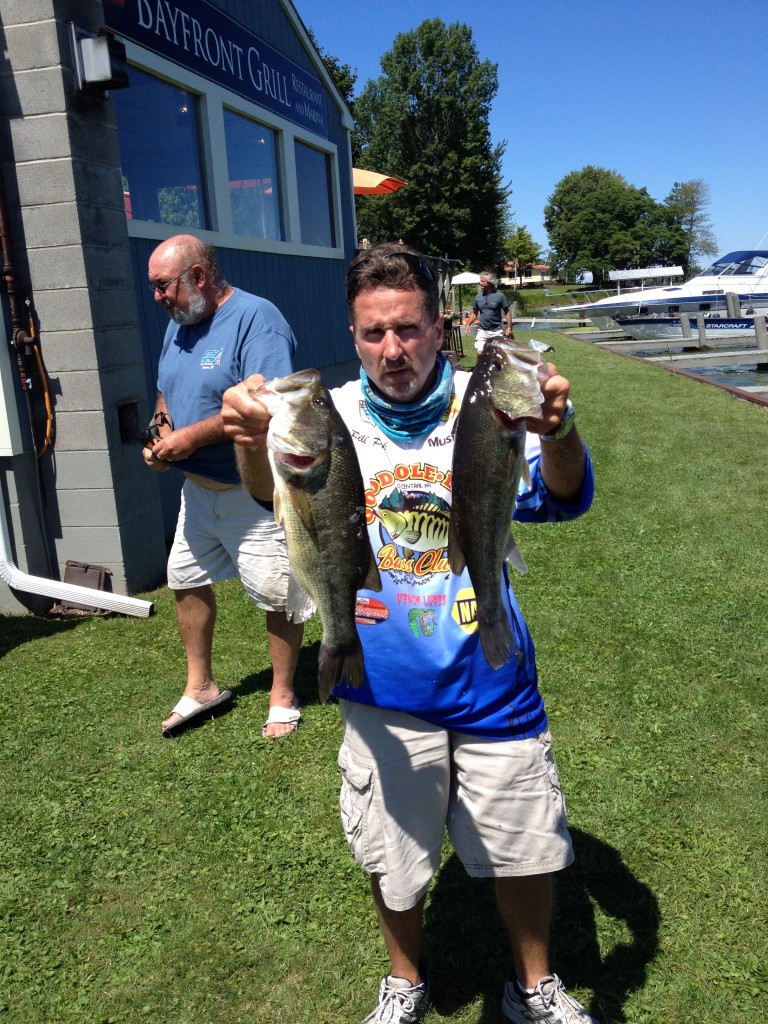 Bill Peck made the run to sodus and shows off some great bass!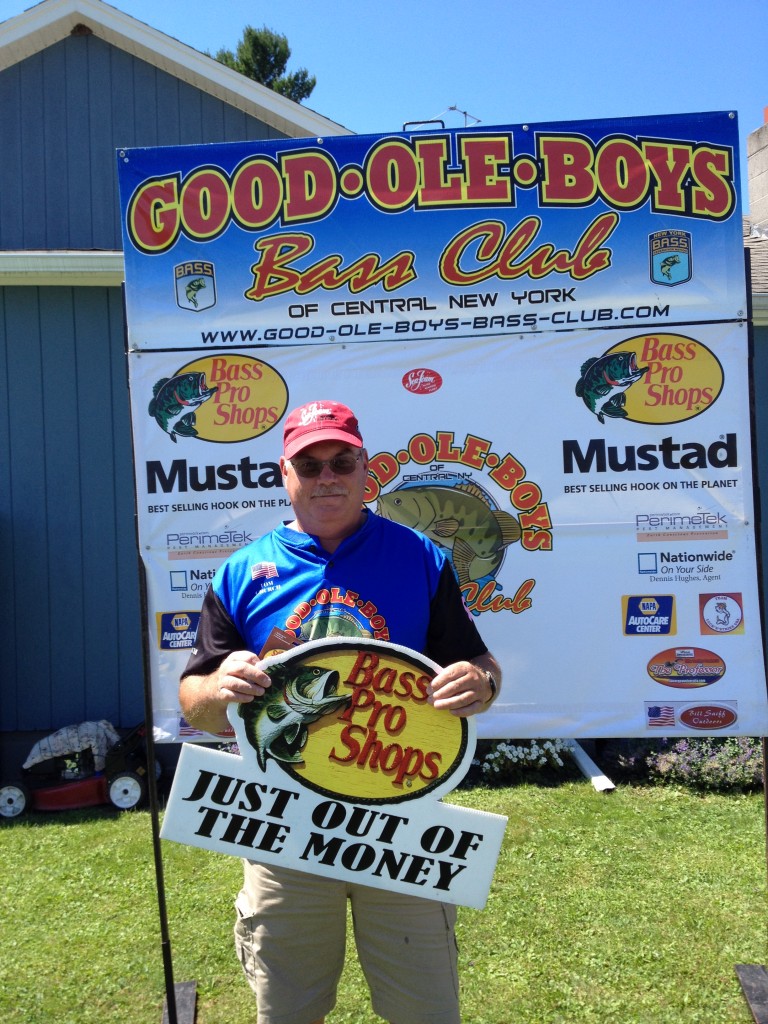 Tom Church was just out of the money with 12.22lbs! Bass pro shops in Auburn rewarded him with a gift card for his efforts.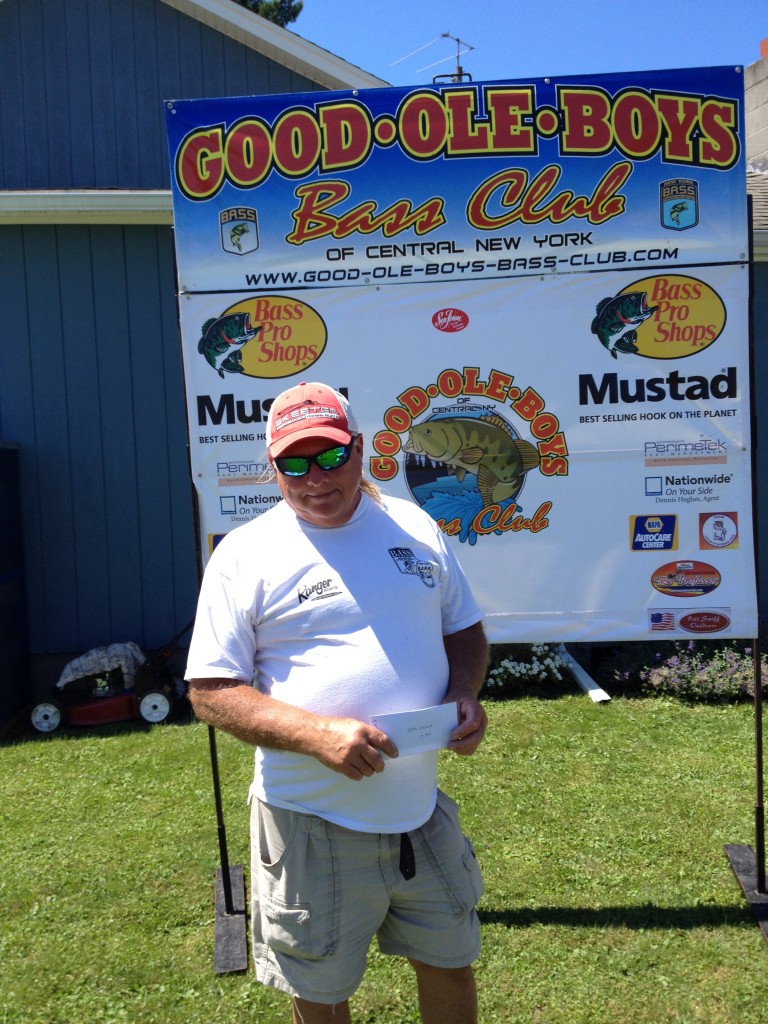 Tom Zedick takes 5th place with 12.85lbs.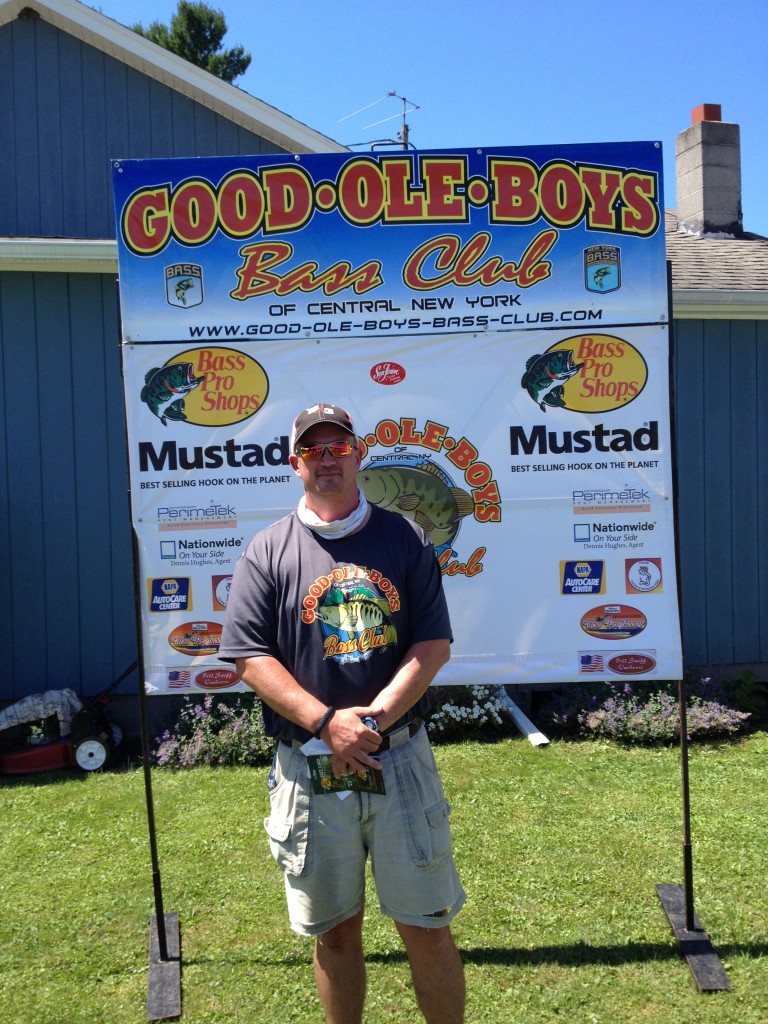 Don Bell takes 4th place with 13.04lbs!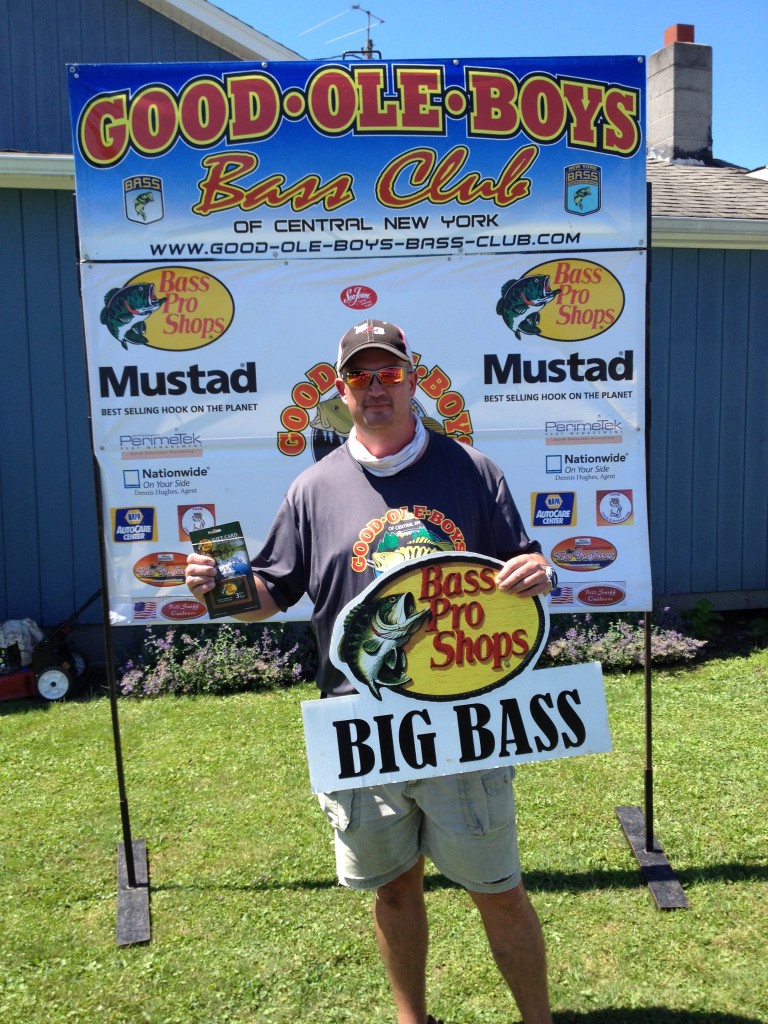 Don also had big bass! He was given a gift card from bass pro in auburn for his catch!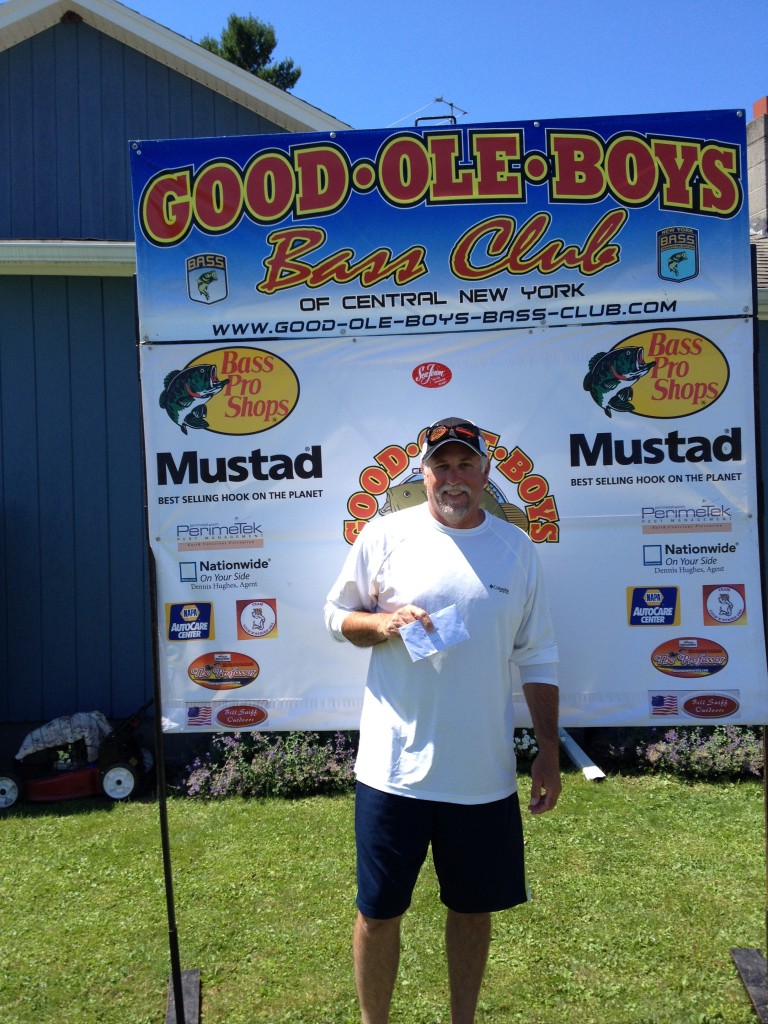 Rick Best takes home 3rd place today! Rick had a limit of fish that went 13.89lbs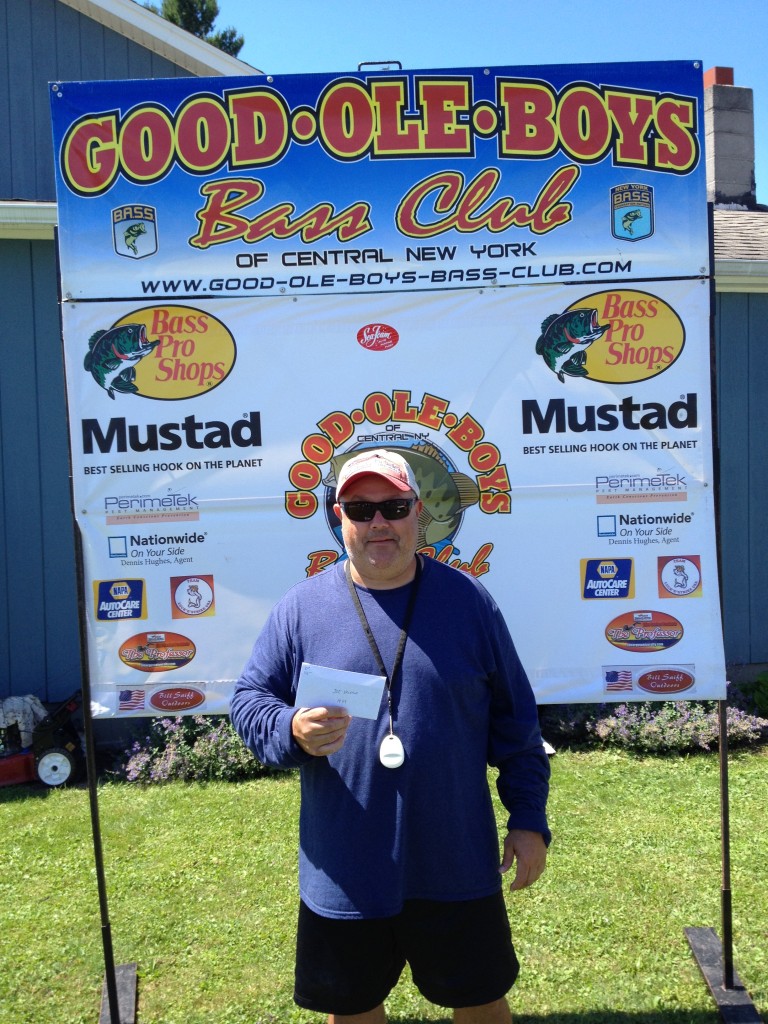 Joe Valerio had more than 3 bass! He weighed in 5 that weighed 14.49lbs and gave him 2nd place!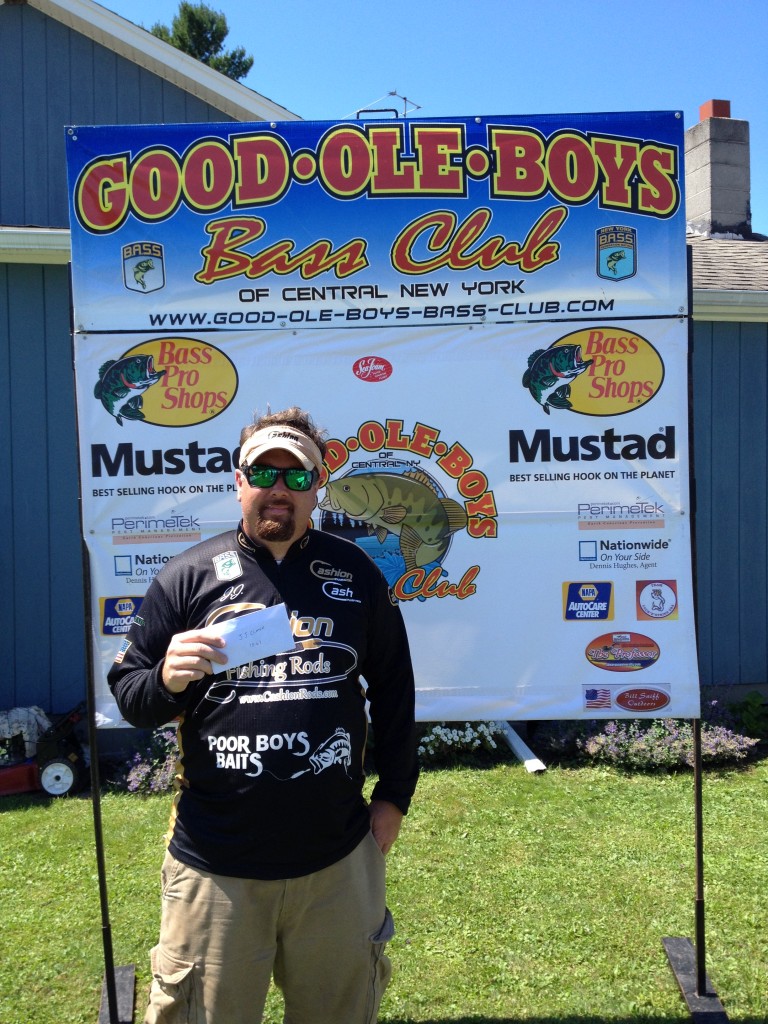 JJ Elmer would take home first prize today with a bag of smallies weighing in at 15.67lbs! Great going, JJ!
Our next club tournament is lake Onondaga on August 23rd after the CTC event on Champlain. Thanks to everyone who came out!