Henderson Harbor and the North Eastern basin of Lake Ontario did not show us its true colors for this tournament. The bite was tough and no limits were brought to the scale today.
First Place and Big Bass
Mike Dixon – 7.80 pounds – Lunker – 4.52lbs
Second Place – Tom Hudson – 6.67lbs
Third Place – Bill Kays – 6.51lbs
Forth Place – Joe Valerio – 5.88lbs
Fifth Place – Chris Sperling – 1.90lbs
Just Out Of The Money
TJ Church – 1.50lbs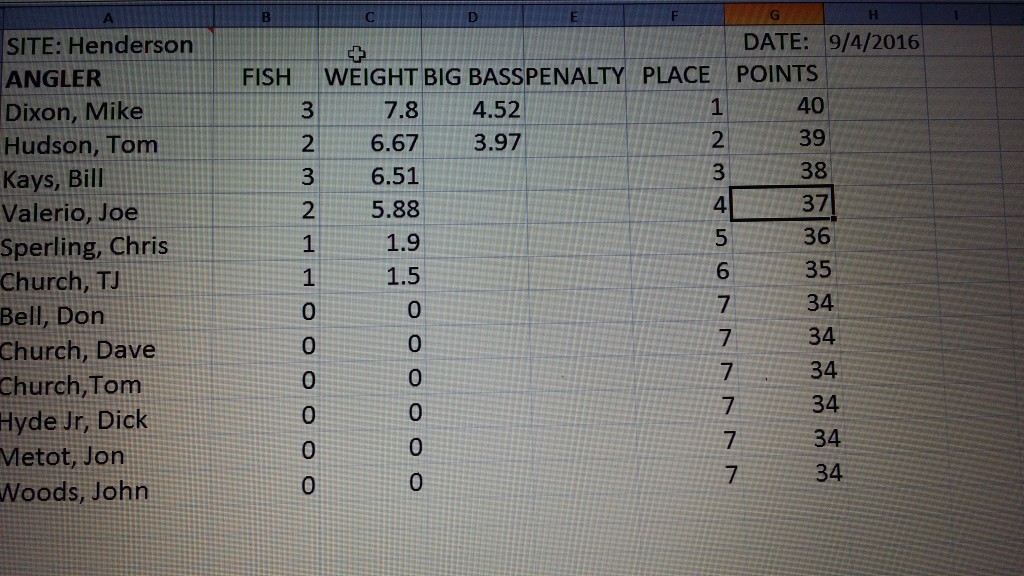 Thank you Bass Pro Shops for providing gift cards for Just out of the Money and Big Bass!!!!