Sandy Pond
Sunday July 27th 2008
Another great day to go fishing.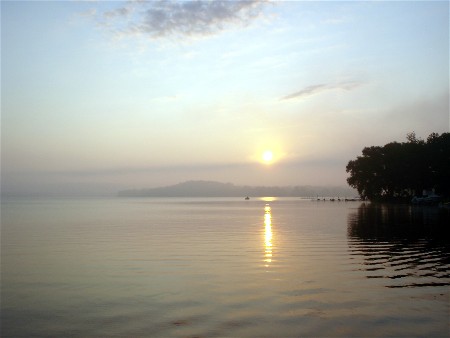 A great sunrise
Again this year we launched out of "The Wigwam". Although backing the boats in is a little challenge, they have "LOTS" of dock space, and a great place to eat after the weigh-in.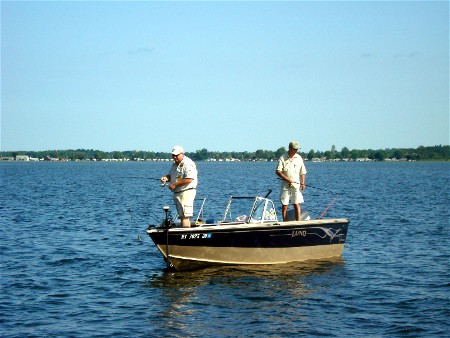 Bill Kays and Mike O'Hora
Fishing on Sandy Pond is very exciting. As a whole, the fish are LARGE, and you never know when that 5 plus pounder will bite.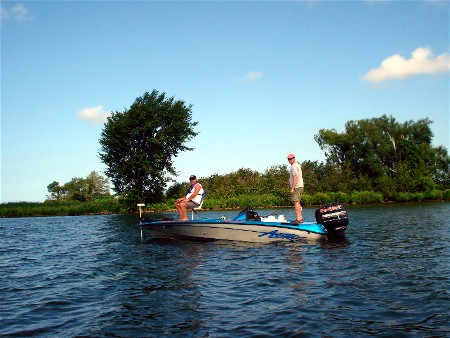 Dave Donhauser and Brooks Wright.
But also the fishing can be quite slow and today was one of those days. As a whole the bags this year were small.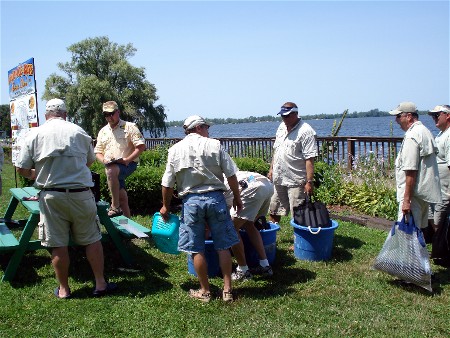 We fished until 1:00 pm, and then weighed in our fish.
After all the fish are entered and released alive, the awarding of prize money takes place.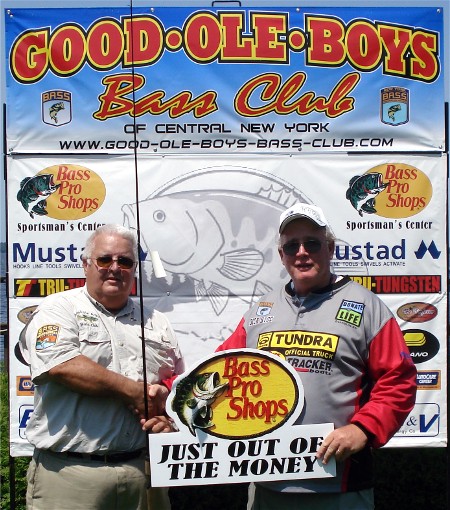 Dick Hyde from Bass Pro Shops awards the IM8 Graphic Rod to Connell Raate.
The Bass Pro store in Auburn has generously donated IM8 Graphic rods and Bass Pro hats to be awarded to the angler that finishes just out of the money (6th place) each week. This week Connell Raate gets the rod.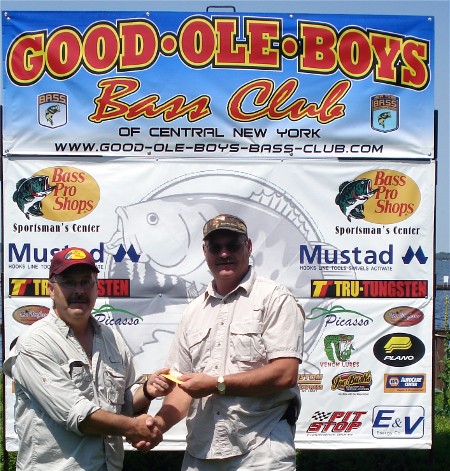 Tom Church takes 5th place.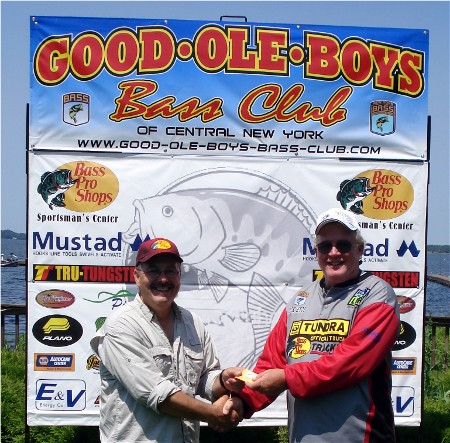 Dick Hyde takes 4th place.
Vern Robinson takes 3rd place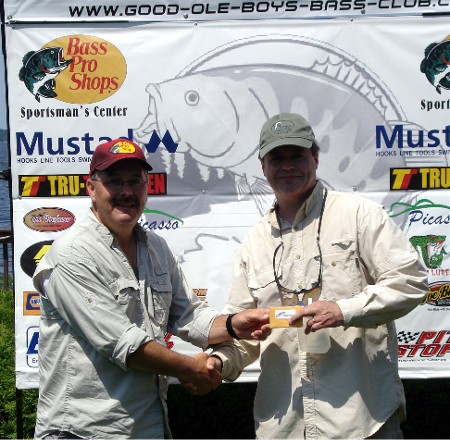 Evan Smith takes 2nd place
And first place goes to Chris Cartwright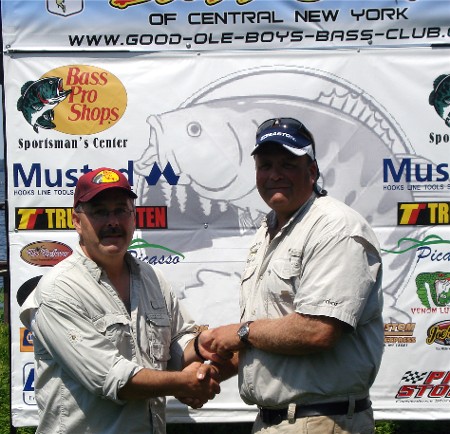 And first place goes to Chris Cartwright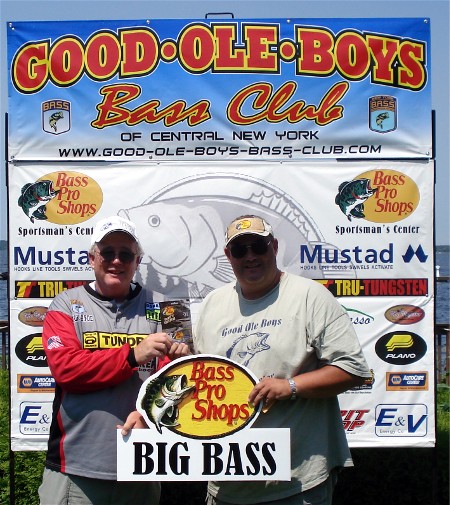 Vern Robinson takes Big Bass with a 4.34 pound largemouth.
And now, how did Chris do it this week.
Chris worked a black and blue 3/8 oz jig dress up with a Venom "Sweet Dream" (available at Bass Pro) in the deep weeds off the island in the bay.