Redfield Reservoir
Saturday July 12th 2008
The day started out a with fog. Then a light variable wind came up during the day that put up a little chop on the water.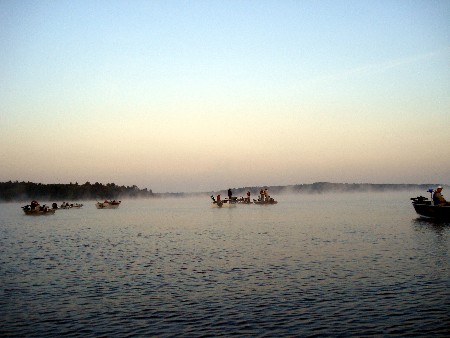 The boats are launched.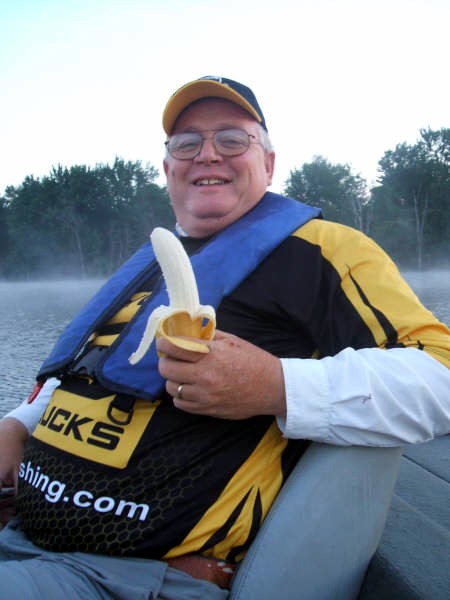 And Dick has found a banana in his boat again.
At 6:00 A.M. blast off, we spread out all over the reservoir.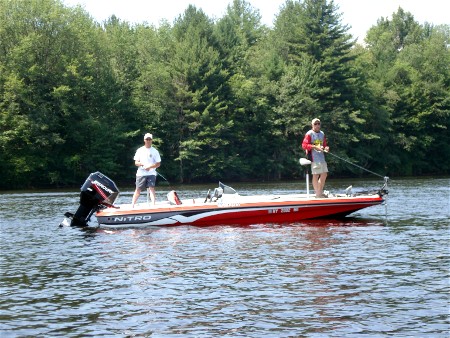 John Musenga & Ron VanBenschoten.
This is one of two "team" tournaments that we hold during the year.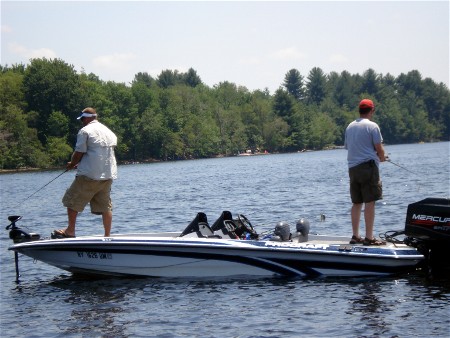 Chris Cartwright & Brooks Wright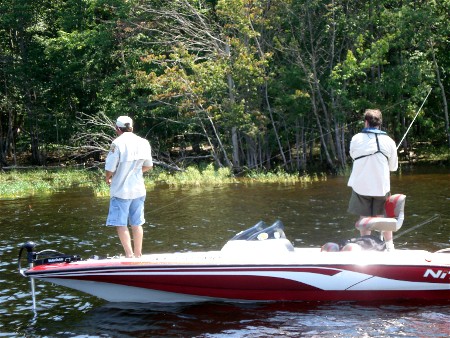 Chad Acome & Evan Smith
The tournament committee assigns the teams by matching up so far this year by points the top boater with the non-boater with the lowest points, and so forth until the lowest ranking boater is matched with the highest ranking non-boater.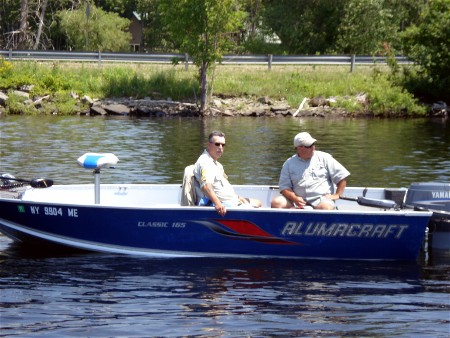 Mike O'Hora & Joe Valerio
By "teaming up" the two members this way, each team should be equal going into this tournament.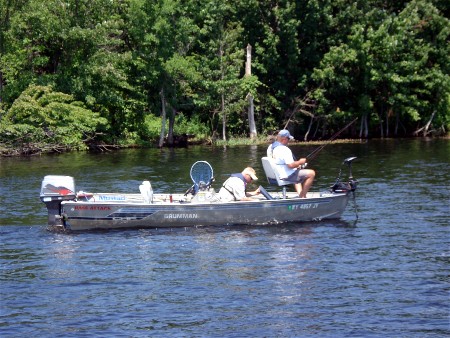 Frank Doll & Dave Donhauser
The "team" then fishes for their best 5 fish.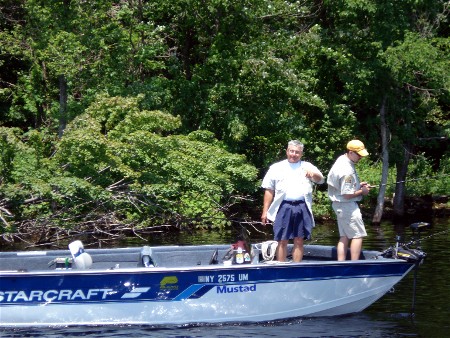 Tom Hudson & Eric Wilsey
And then each member of the "team" is assigned the same number of points which count for the "angler of the year" standings.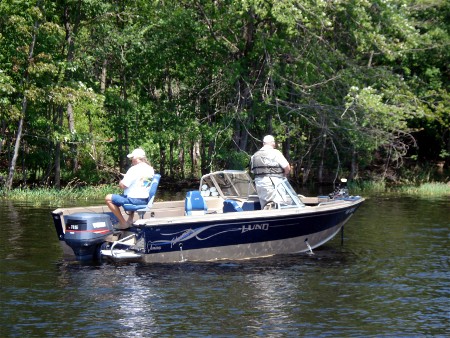 Tom Zedick & Bill Days
We fished until 1:00 p.m.. pulled the boats and started our weigh-in in the parking lot.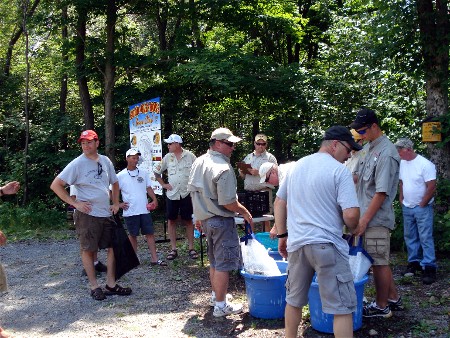 As the boats come out of the water, members gather around to get their fish weighted.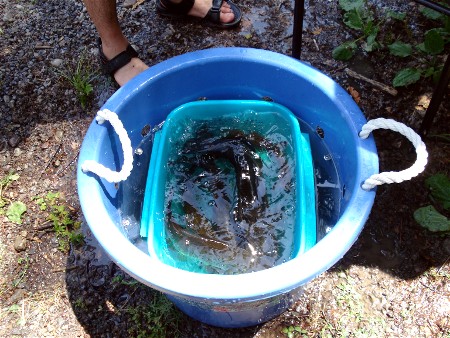 The fish are checked to make sure they are alive, and at least 12" long.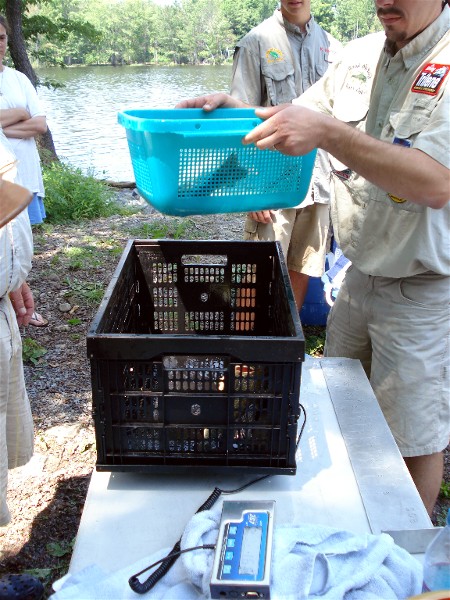 Then they (the fish) go to the weigh-master to get the teams total weight, after which the fish are released alive back into the water.
After the weigh-in, the prizes are awarded.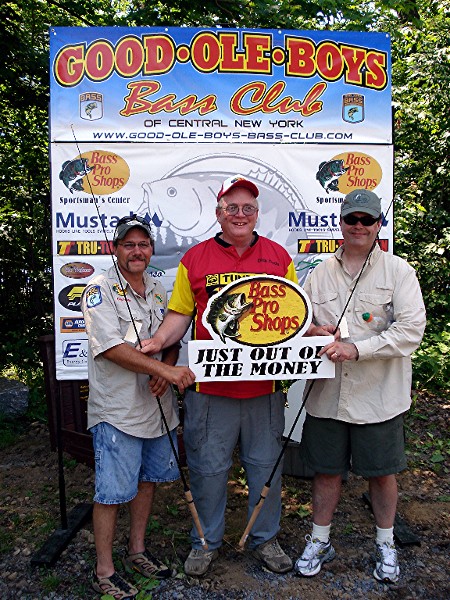 Bass Pro has generously donated IM-8 graphite rods (value $50.00) too the team that finishes "Just out of the Money", and today that award goes to the team of Chad Acome and Evan Smith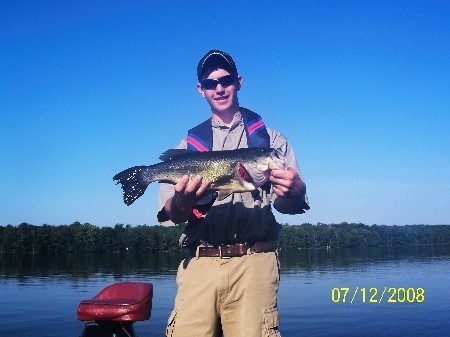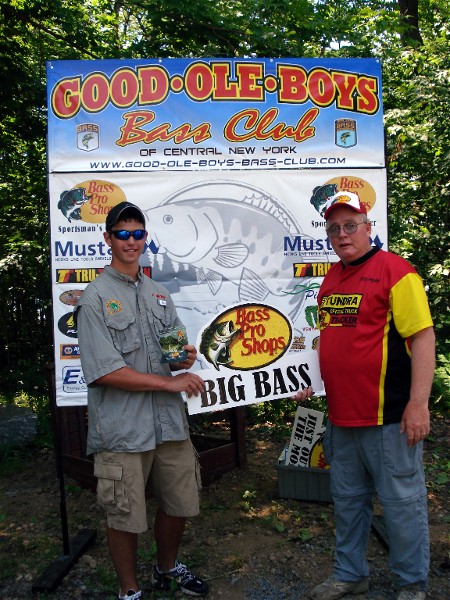 Kevin Hamon is awarded the Bass Pro Big Bass award which is a $25.00 gift card plus cash for catching a 4.48 pound largemouth.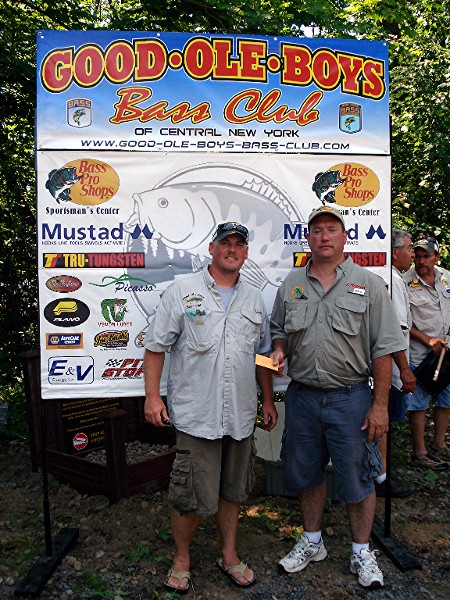 The team of Chris French and Joe Hamon takes 3rd place.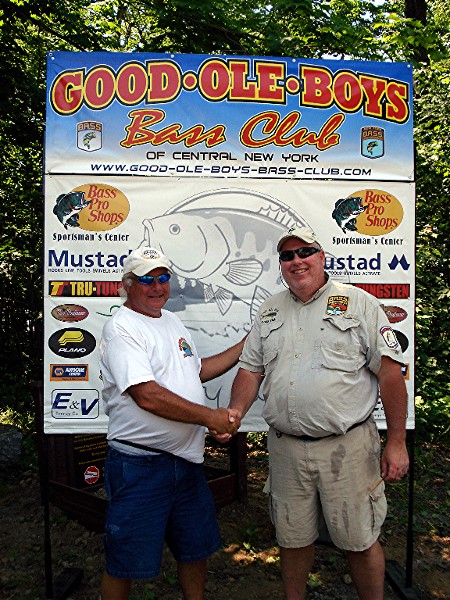 The team of Tom Zedick and Bill Kays takes 2nd place.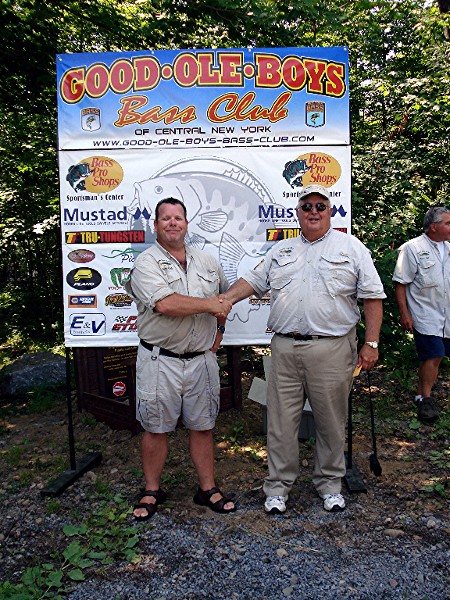 And first place goes to the team of Guy Cromp & Connell Raate.
Now, how did Connell and Guy do it.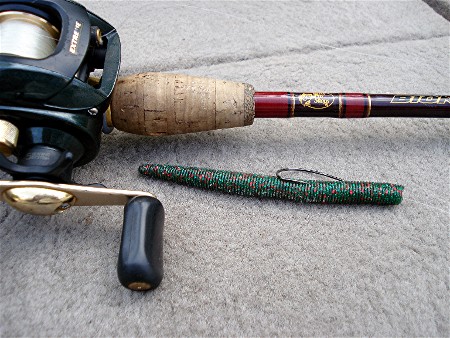 They worked a senko type worm, Christmas tree color, rigged with 3/0 Mustad hook and no weight just outside of the weeds that grow all along the shore of the lake.