Fair Haven
Northern Pike Tournament
Saturday, May 3rd 2008
This northern pike tournament is not an "official" tournament of the Good-Ole-Boys Bass Club, it is a "open" tournament open to any team of two anglers. It was started many years ago by a group of fishermen in Fulton N.Y., but now because most of the persons fishing are members of our club we report the results on our web site.
The day broke with a south west wind of 25 mph, but no rain. What a great day to go fishing with a great group of friends.
Waiting for the blast off.
This year we had 14 boats and 28 anglers in attendance. Blast off was at 7 am and soon everyone was fishing and catching fish.
Connell Raate and Guy Cromp on the water.
These early tournaments make a great "shake down cruse" for all boaters and co-anglers. It is surprising how many things you find out are missing from your tackle boxes the first time on the water.
Chad Acome and Bill "Coach" Kays.
Tom Hudson and Ken Cook.
The format of the tournament was for every angler to enter their biggest northern pike. This keeps the stress down on the fish by not having to keep up to 5 northern alive for each member in the live wells.
"Happy anglers" on the water
Of course we catch and release many bass during this tournament.
The weigh table is set up, and weight master Jack Loughrey weighs a fish.
At noon, all boats were de-watered and the weigh-in started. All fish were released alive. After the weigh-in we all have a cook out with hot dogs, water and chips.
Ron "V" collects his winnings.
Boater, Ron VanBenschoten (Ron "V" to us) won the tournament with a 5.95 pound northern.
Ryan Hyde takes 2nd place
And second place goes to Ryan Hyde. Now, that's first and second place going to two of the associates of Bass Pro Store in Auburn. Do you think maybe they know what they are doing?
Aaron LaClair takes 3rd place.
And last but not least, 3rd place goes to Aaron LaClair.
Now, how Ron "V" won the tournament.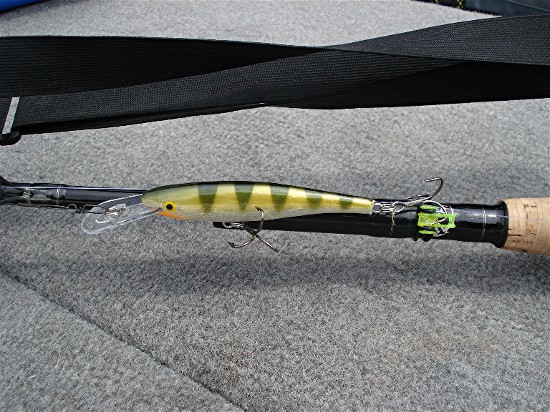 Ron worked a Rapala "Shad Rap" along the shore line. As you can see, it is "light perch" color. The next time you are in the Bass Pro Store in Auburn, ask to speak to Ron or Ryan, and they will set you up with this lure.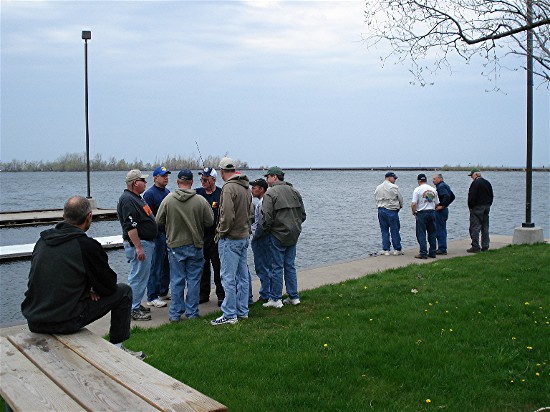 After the weigh-in and cook out we all met at the waters edge where Dick Hyde put on a little seminar on Tru-Tungsten swim baits.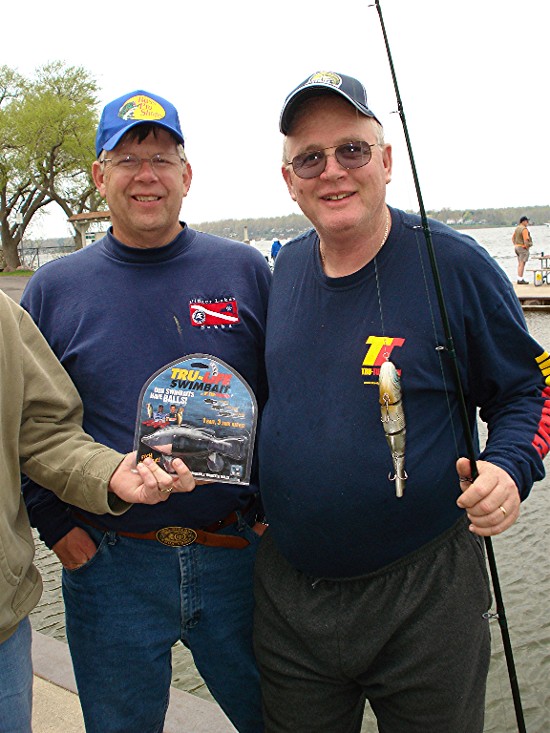 Dick works at Bass Pro and is also on the pro staff of Tru-Tungsten.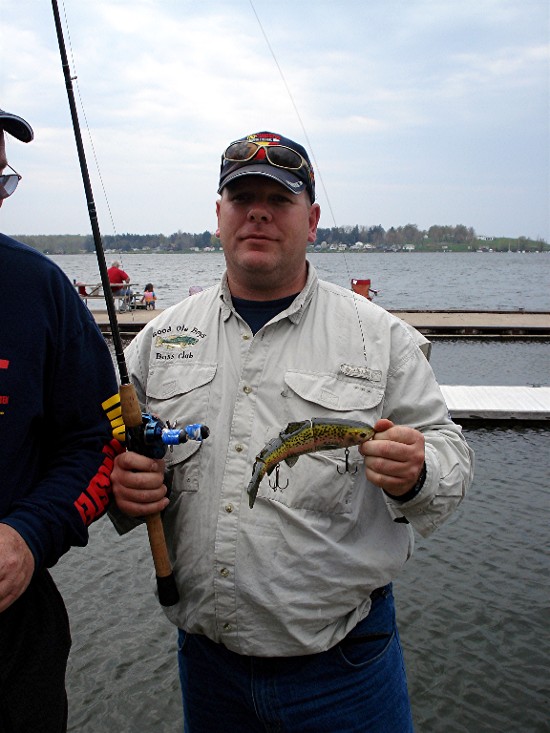 Guy Cromp shows off his new Tru-Tungsten swim bait.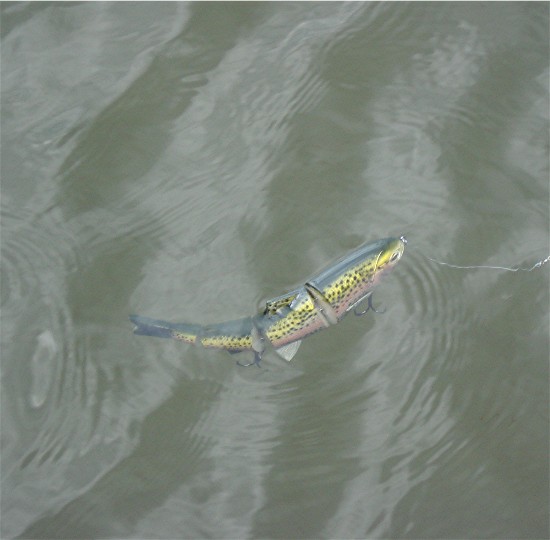 They have great swimming action.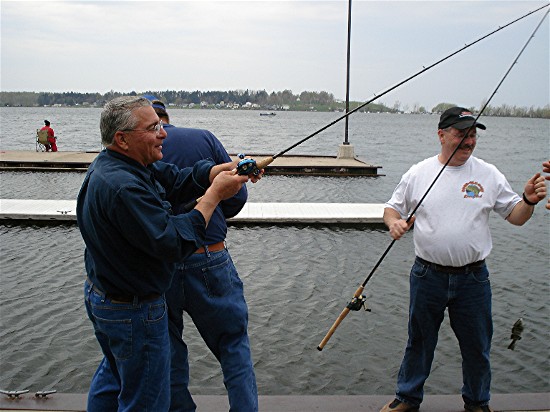 Tom Hudson has a little trouble with his rod.
Although you do need the right fishing rod to handle these heavy baits.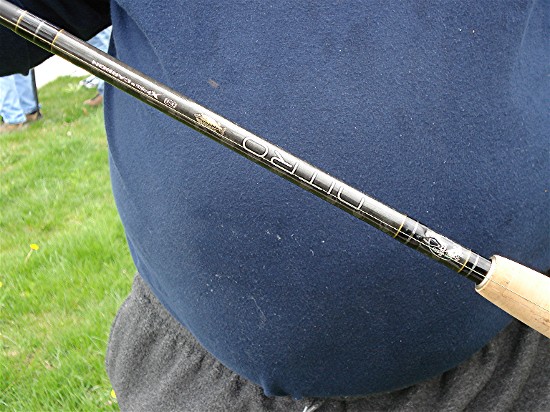 Dick Hyde shows off the new Bass Pro "Nitro" rod that is made to handle this baits. If you are interested in purchasing the correct rod, please see Dick at Bass Pro in Auburn.