Fair Haven Pike
Saturday, May 5th 2007
Our pike tournament that we hold in Fair Haven every year is basically a "shake down" cruise designed to take the boats out and make sure that everything is in working condition. And this year we had a great day to do this in. It was in the mid 60"s with a light north wind, and the sun was out and shining bright.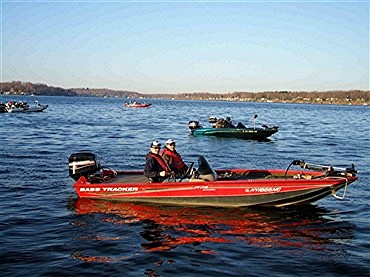 Lance Barnes and partner ready to start the day.
We started at 7:00 a.m. and was fishing until 12:00 noon. Only one pike could be entered, and we paid out 3 places for the biggest weight.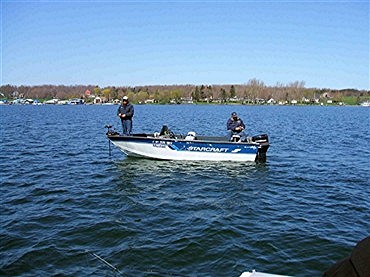 Tom Hudson and Ken Cook fishing in the bay.
There were plenty of fish caught during the outing although most of the pike were "hammer handles" and under the 22" length limit. We also caught and released many nice bass.
Jack Loughery and Eugene Murdock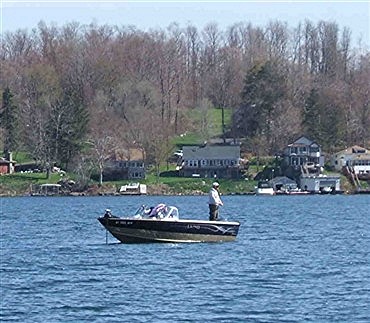 "Coach" Bill Kays and partner
After the payouts were made, we had our annual picnic of hot dogs, chips and sodas. The hot dogs, sodas, and chips went fast.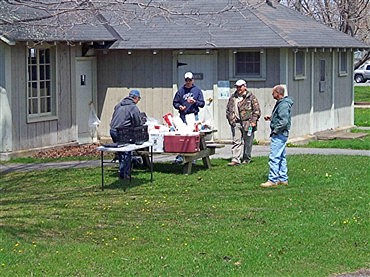 As the boats are being pulled, the food and scale are set up.
When it was time to weight the fish, there were 15 brought in to the scales ----- and the winners are -----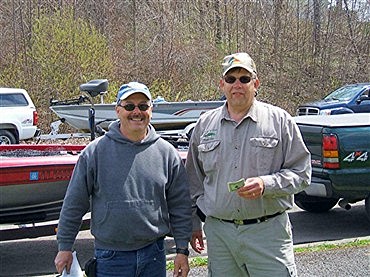 Third place goes to Paul Hudson with a 4.41 pound northern.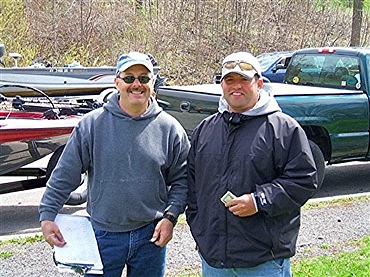 Second place goes to Robert Galini with a 4.95 pound northern.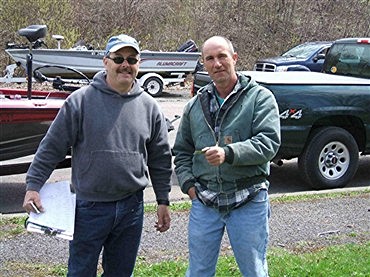 And the winner is Eugene Murdock with 5.48 pound northern.
We're off to a great start of another season. See everyone at Seneca Lake on May 20th.