Club Classic
Oneida Lake, September 27, 2008
and
Skaneateles Lake, September 28, 2008
Saturday, September 27th at Oneida Lake. Blast off was at 7.00 a.m.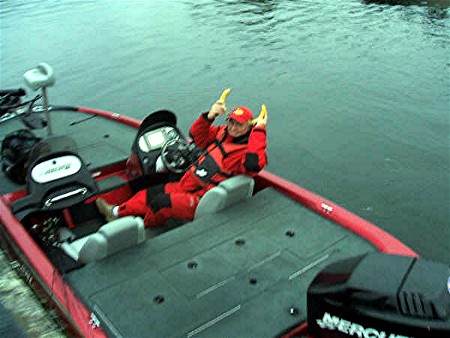 Dick Hyde gets his bananas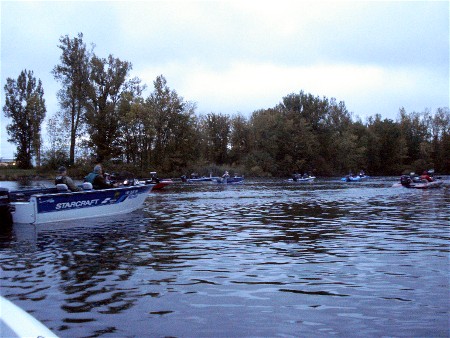 The boats are ready to head out.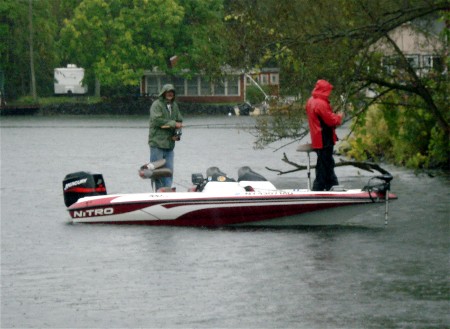 Chad Acome and Jack Wilson in the river.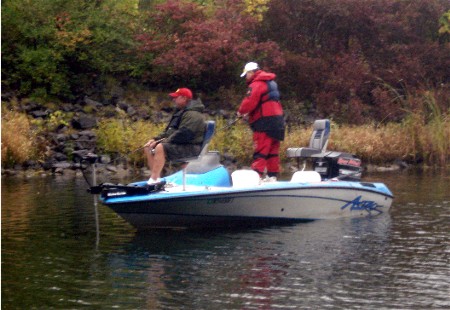 Dave Donhauser and Guy Cromp are there also.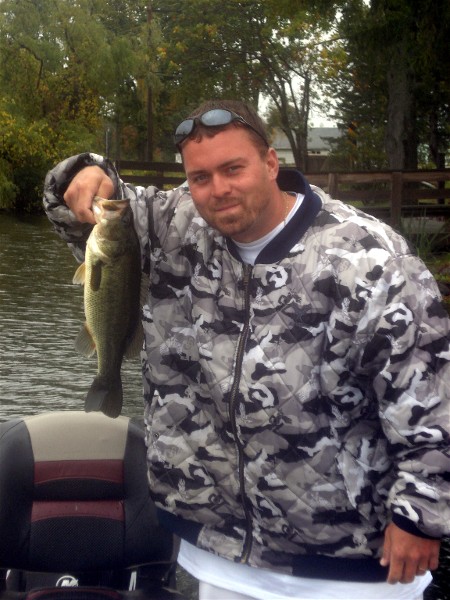 Shawn Smith shows off a nice bass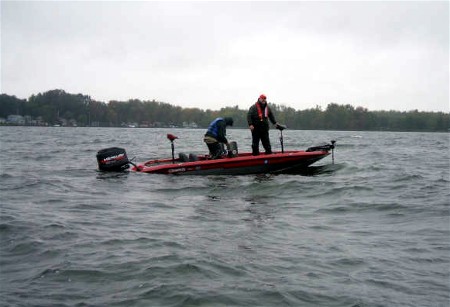 Jack Laughery and Mike O'Hora on the lake.
It was just an awful day on the water. A 10 - 15 mph wind out of the east, and rain.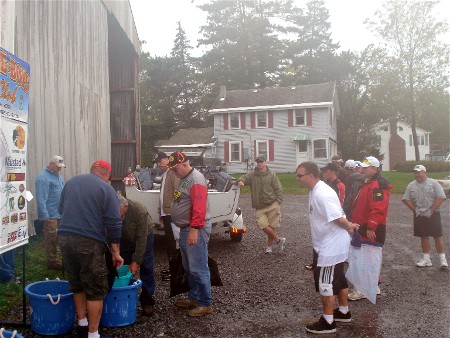 The members line up for weight-in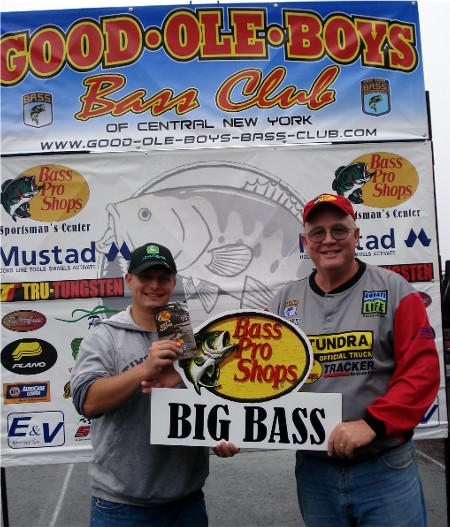 The only award for day one is the Big Bass for the day, sponsored by Bass Pro.
Shawn Potlaski goes into the lead at the end of day one with a catch of 5 bass weighing in at 13.62 pounds.
Chris Cartwright going into the classic with the lead for "angler of the year", had dropped into 2nd place after day one. He knew that he would have to "knuckle down" on day two to hold off the charge by Dick Hyde who was in 2nd place going into the classic but was in first after day one.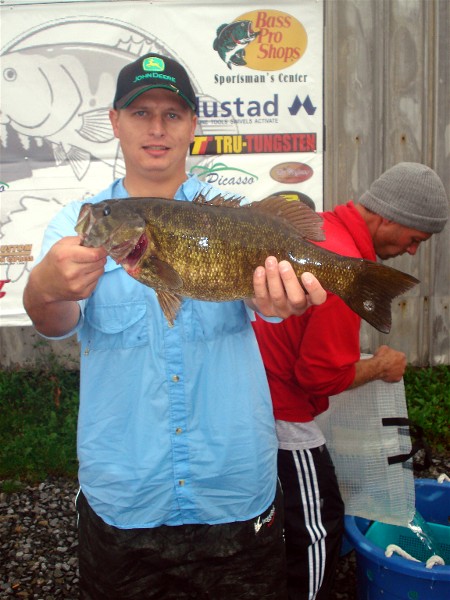 The only payout for day one is for big bass for the day. Shawn Potlaski wins it with a 3.72 smallmouth.
Sunday, September 28th, 2008
2nd day of Classic
Skaneateles Lake
The members took a vote on Saturday about moving the second day from Oneida River to Skaneateles Lake. There were two clubs fishing out of Onondaga,( 60 boats) and because some of them would be running to the river, and some of our members would be running to Onondaga Lake, the vote went to moving too Skaneateles Lake.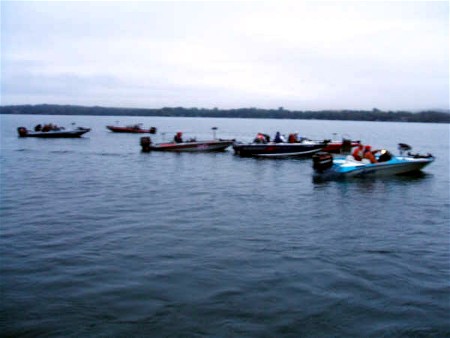 The boats are ready to go fishing.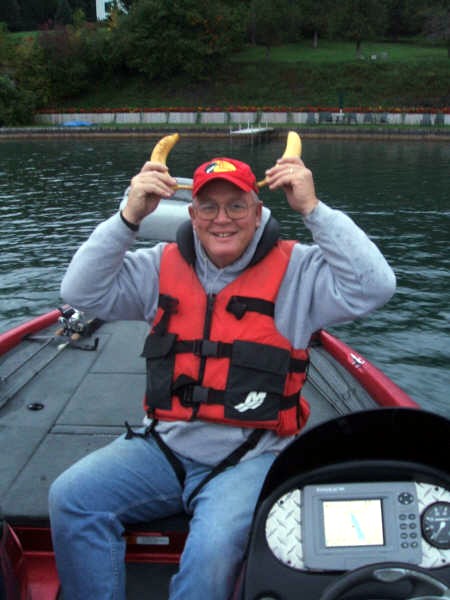 And yes, Dick gets his bananas again. (This has been going on all year, and Dick is still guessing who the "Banana Man" is.)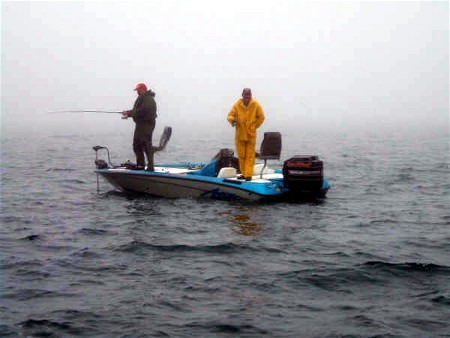 Dave Donhauser and Jack Wilson "in the fog"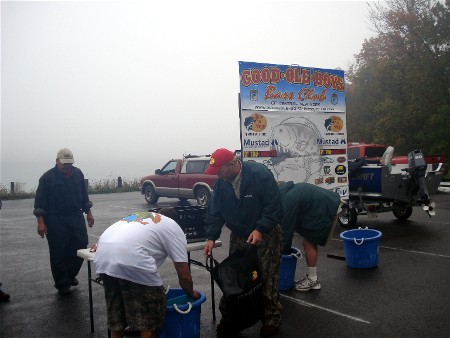 The weigh-in starts.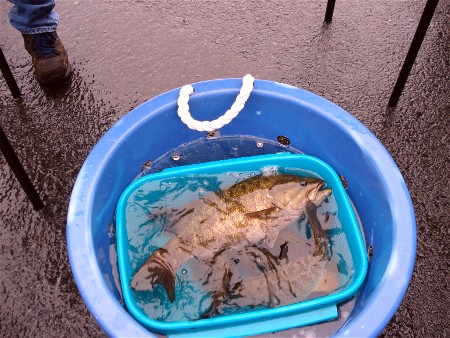 After all fish were weighed in, released alive, and both days totaled up, here are the standings for the "Classic"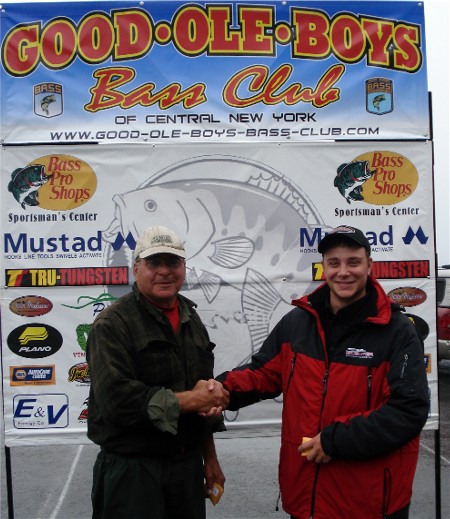 Aaron Sheldon takes 4th place with 18.46 pounds.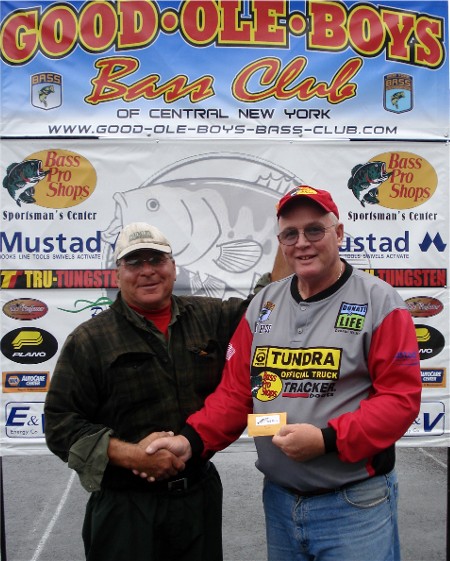 Dick Hyde takes 3rd with 19.90 pounds.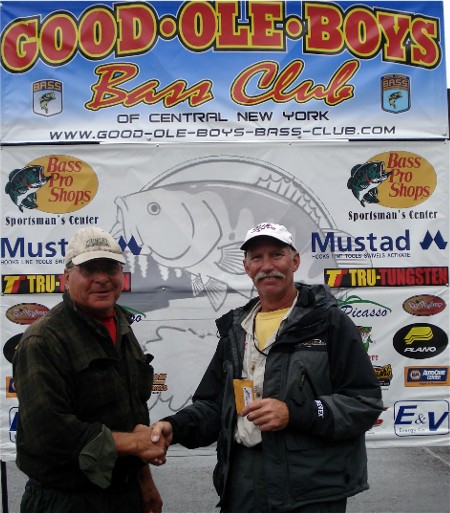 Ron VanBenschoten takes second place with 20.63 pounds.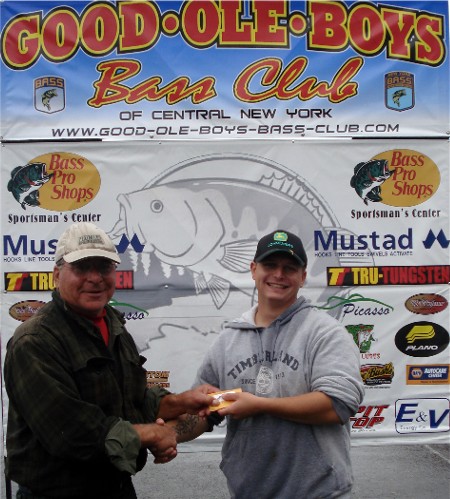 And Shawn Potlaski wins the "Classic" with a total weight of 25.51 pounds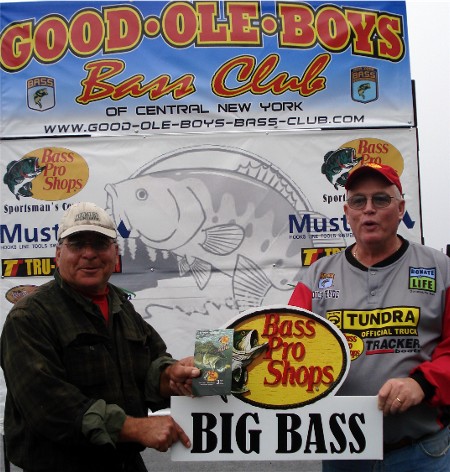 Tom Hudson takes big bass on the second day, with a 4.60 pound smallmouth. And is awarded the Bass Pro big bass award by Dick Hyde.
How did Shawn do it.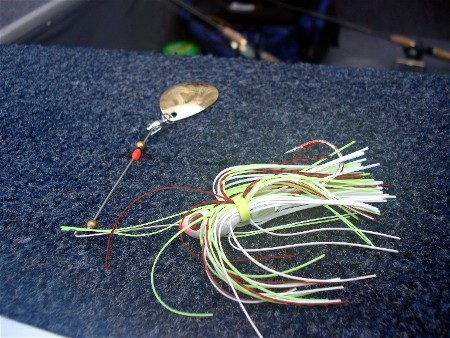 Shawn worked this chartreuse and white spinner bait all day, both days to catch most of his fish. Nothing special here, just good old "fishing what you know."
Last spring our club voted to have two divisions for "Angler of the year" and "Big Bass of the year". A division for the boaters and a division for the co-anglers. Here are the results of those 4 races.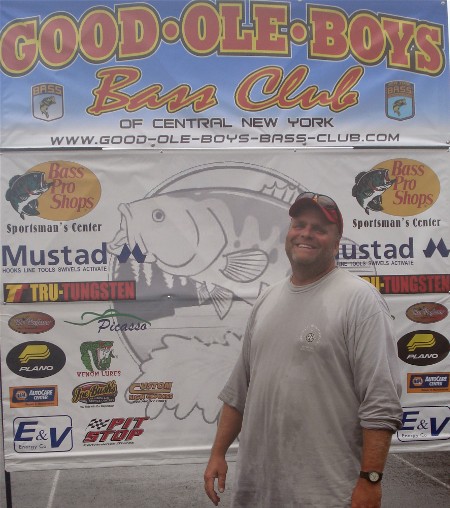 So, after all was said and done, Chris Cartwright is our "Angler of the year" on the boater side. Chris just beats out Dick Hyde by the slimmest of margins. Only one point.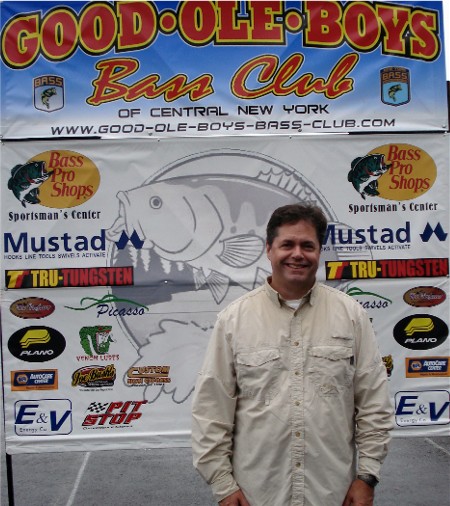 Evan Smith is our "Angler of the year" on the co-angler side.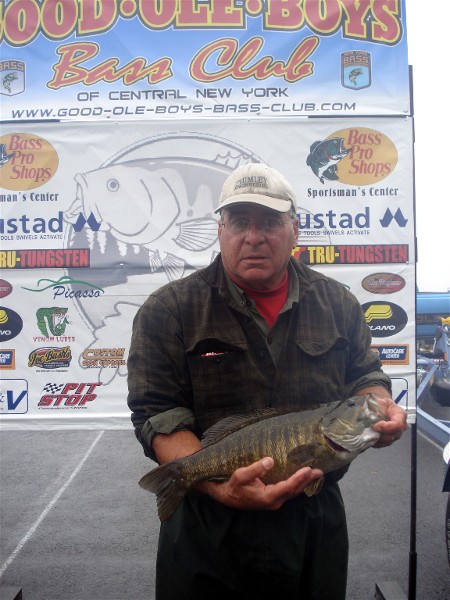 Tom Hudson wins our "Big Bass of the year" on the boater side with a 4.60 pound smallmouth caught on Skaneateles Lake.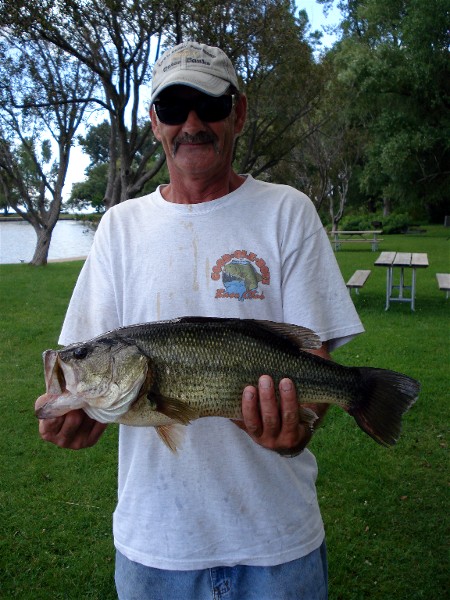 Jack Wilson wins the "Big Bass of the year" award on the co-angler side with a largemouth weighing in at 5.09 pounds caught on Fair Haven Bay.
In conclusion, we had a very good year. All of our members caught fish and we all had a very good time. There was a lot of joking around and some practical jokes. (Bananas)
We hope to see all of you again next year. Don't forget our club dinner and awards banquet which will be held in January again this year. You will be contacted by e-mail once a date has been set. Please plan on attending. There are always great door prizes up for grabs. You must attend to win them.