Cayuga Lake
Sunday, June 26th 2011
Cayuga Lake, the largest of the finger lakes was the place to go to up too about 8 years ago. At that time for some reason the bass fishing fell apart and very few bass were available to be caught. Well now that lake is making a comeback and the bass fishing is becoming great again.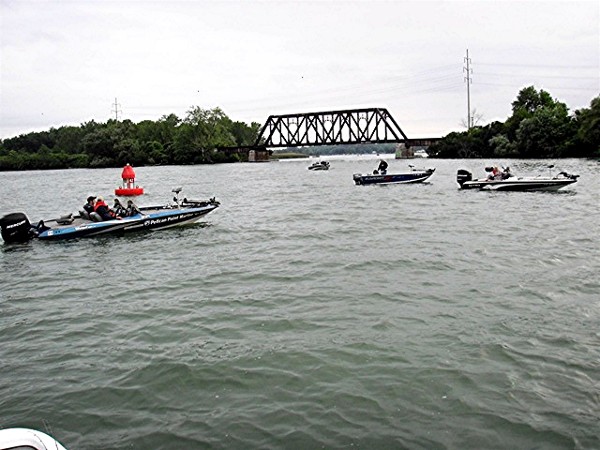 Boats are in and waiting for the start.
Today was a great day for fishing. Little sun, light wind, and the fish were not biting very well.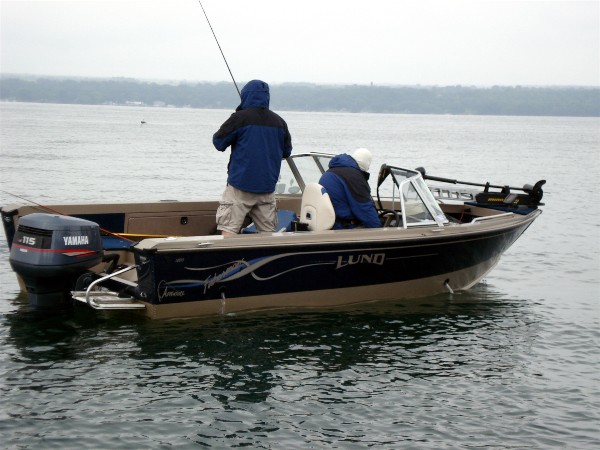 Bill Kays and T.J. Church somewhere in the lake.
The members spread out all over the lake and river to find fish.
We returned to the boat launch at 1:00 p.m. and started the weight-in.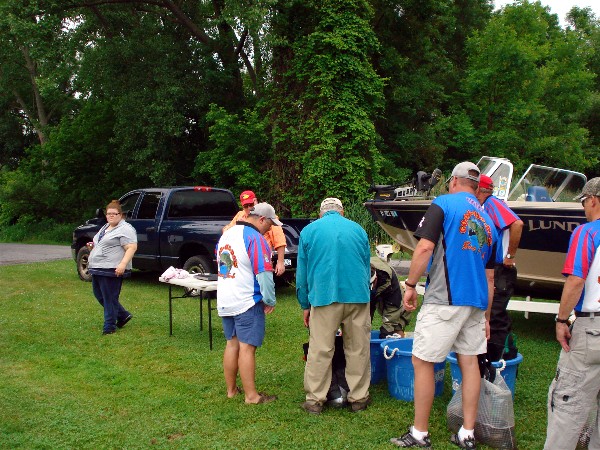 The table is set up and fish start to arrive.
The tournament committee is set up and ready for fish.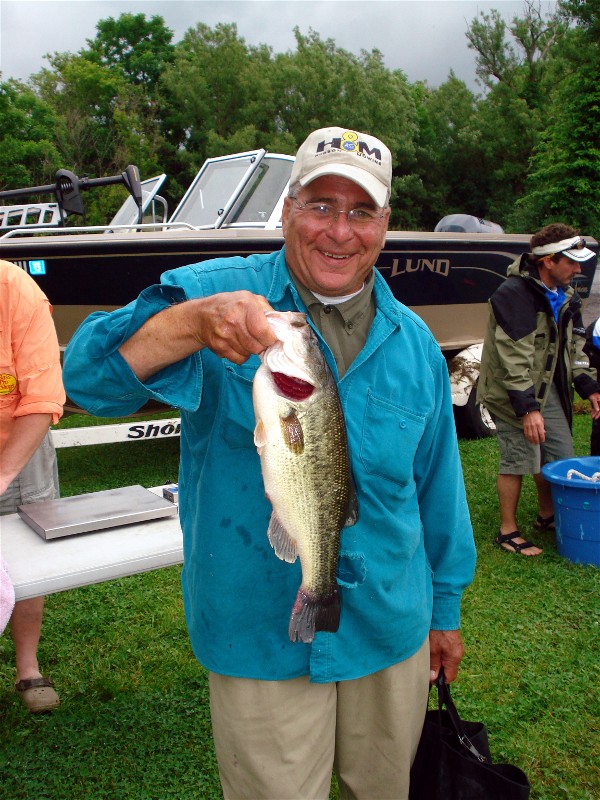 Tom Hudson shows off one of his fish. This one was a shade over 4 pounds, but alas, it was not the big bass for the tournament. There were many bass over 4 entered and the winning bass was released before we could get a picture.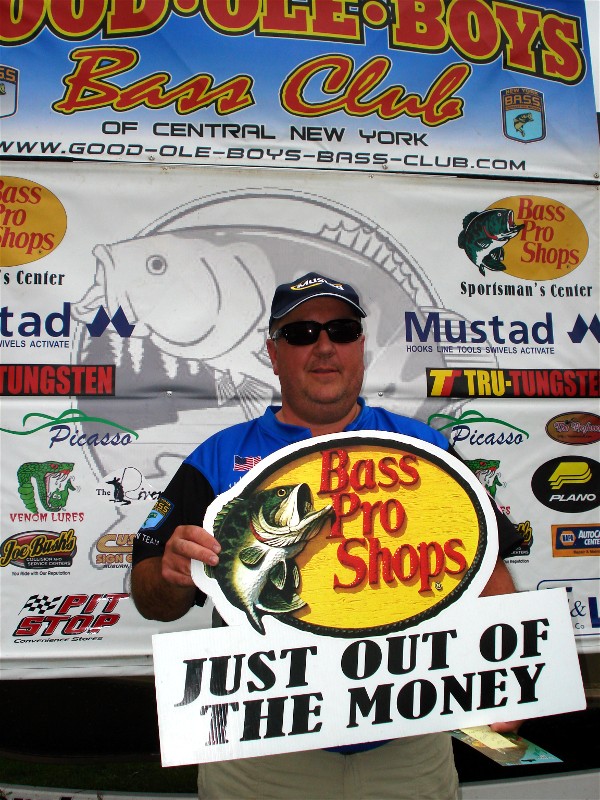 Fred Chilluffo wins the "Just out of the money" award, a gift card sponsored by Bass Pro
Bass Pro has generously donated a $25 gift card for the "Lunker" award. Jeff Botting wins this award this week with a 5.09 pound largemouth bass. Sorry, but Jeff release his fish before we could get a picture.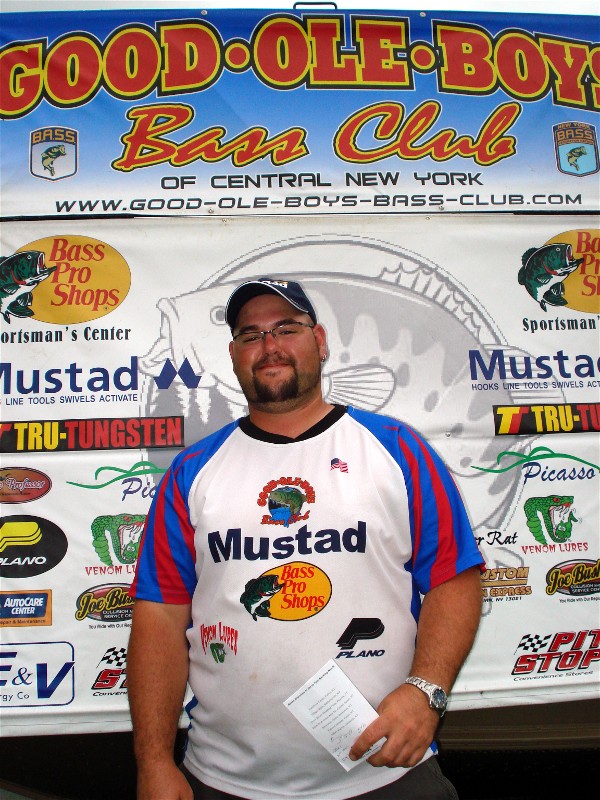 5th place goes to Jake Wilson.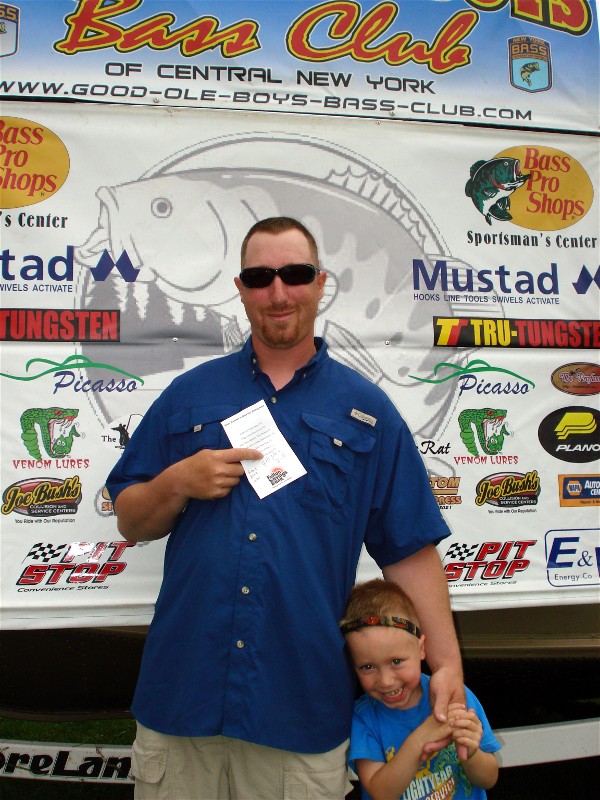 Duane Poole takes 4th place. His son is happy.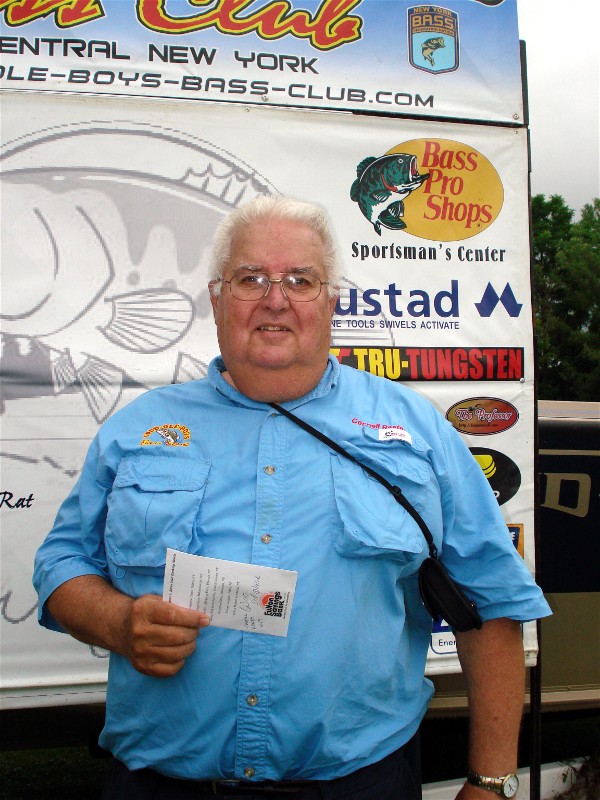 Connell Raate takes 3rd place.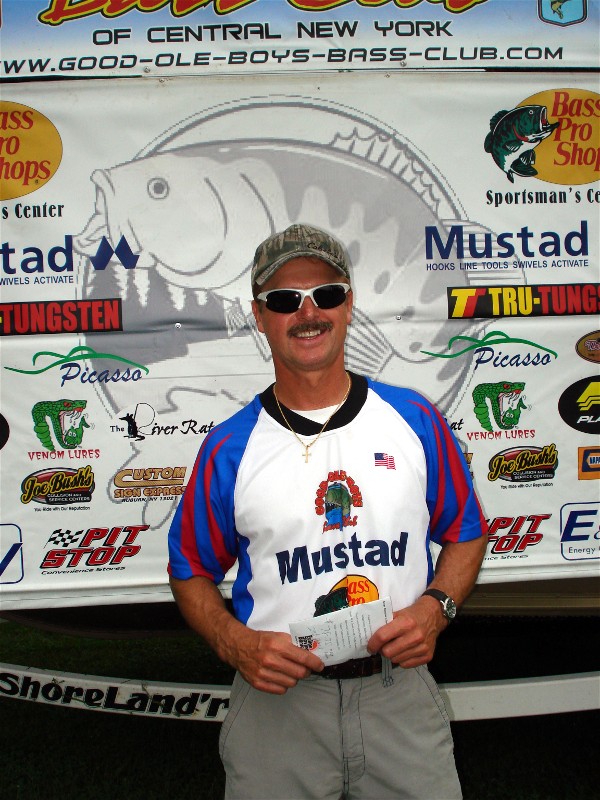 Mike Dixon takes 2nd place.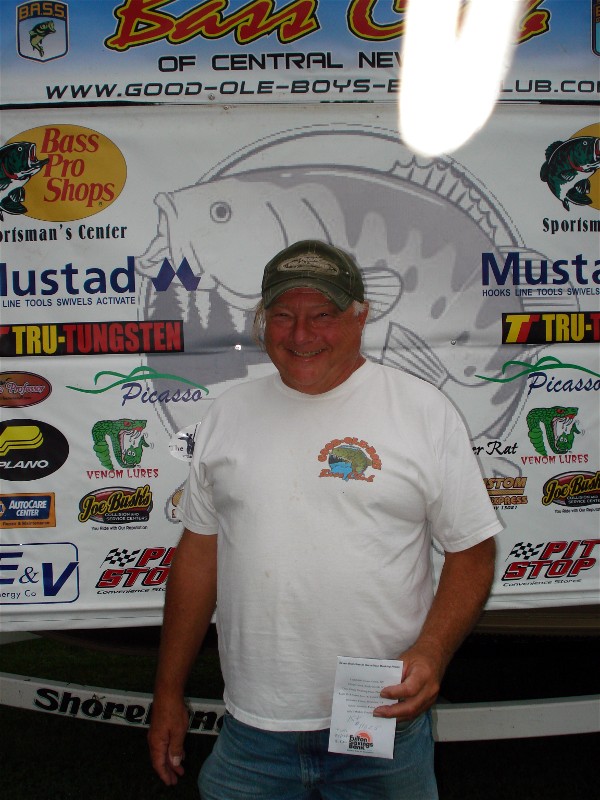 And Tom Zedick is the winner.
How did Tom do it.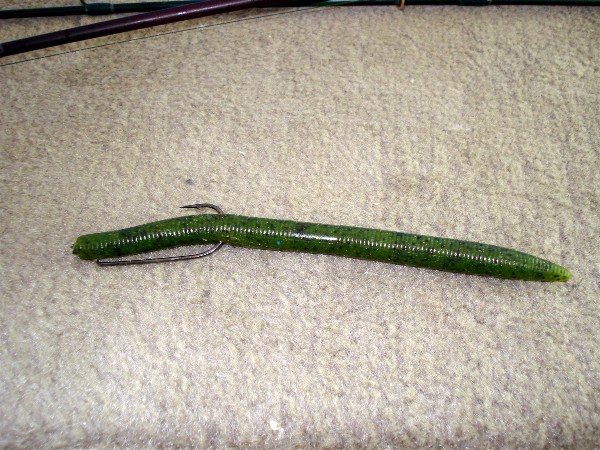 Tom work this "Senko" type worm over the weeds in 5 - 7 foot of water. He had no weight on the lure. He stated that the hits came slow and far apart but when he did get a fish it was a good one.