March 13th & 14th 2010
Again this year we were please to assist the Bass Pro Store in Auburn man their "Kids Trout Pond"
The store arranges for Carpenters Brook Fish Hatchery to bring the pond and set it up for youngsters to fish for trout. We provide the man power to sign up the youngsters and assist them when they catch a fish.
Parents and kids enjoy fishing.
Guy Cromp help unhooks a real nice one.
All fish are released unharmed.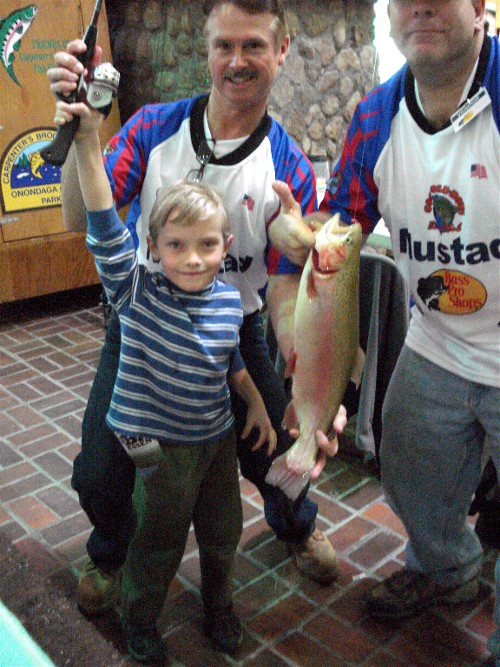 One happy youngster.
Another one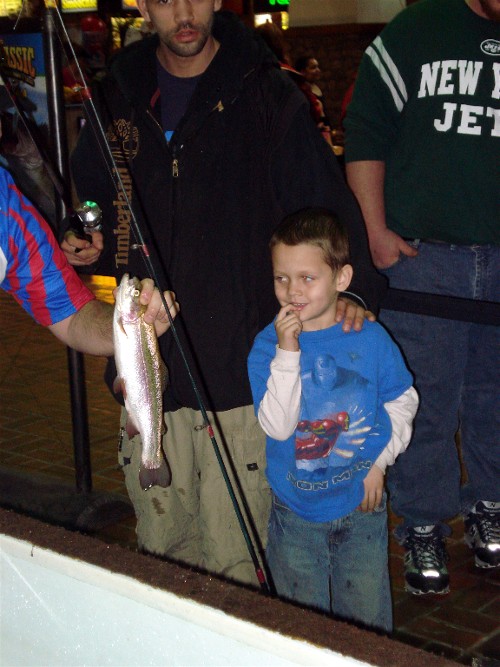 I think we have a new fisherman in our ranks.
This event goes on for two days. On Sunday we change crews.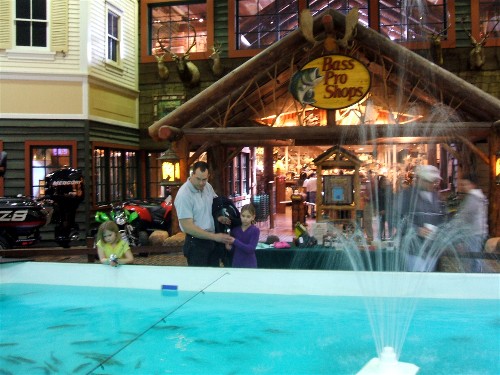 Daddy is always there to help.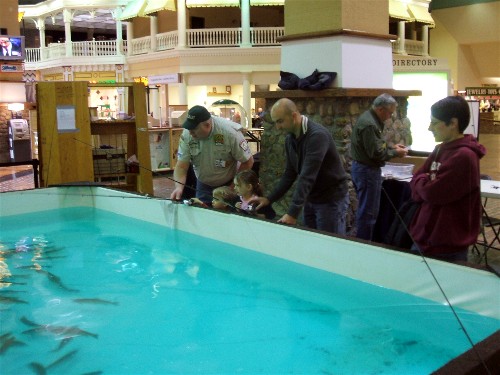 Bill Kays gives away some of his secrets
I looks like we have hooked one.
This is always lots of fun, working with the kids and watching them catch some fish.
While all this is going on, other members are in the store raffling off items to raise money for our special projects that the club puts on during the year.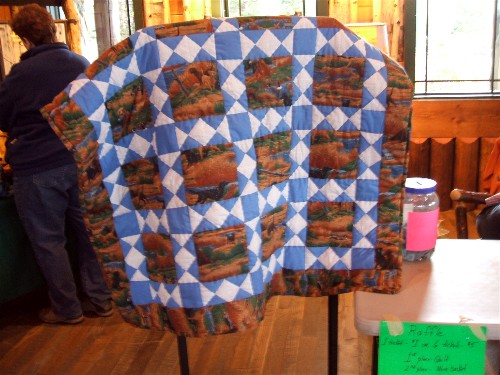 Our "ladies auxiliary" has made a hand made quilt, for their raffle.
The winner of the quilt was
Mr. Trownby Baldwinsville NY
And the winner of the wine basket was
Gerald Landowski, Alexander, NY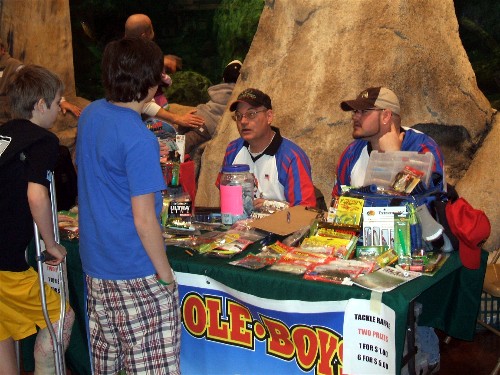 And the club has put together a tackle box full of equipment.
Winners of the tackle boxes
1st place
Marcus Bray
McGraw NY 13101
2nd place
J.J. Elmer
Red Creek, NY

Please look for us next year as hopefully Bass Pro will again ask us to attend. It will be our 7th year.