March, 2009
Our booth at the Bass Pro Store in March, was another great success.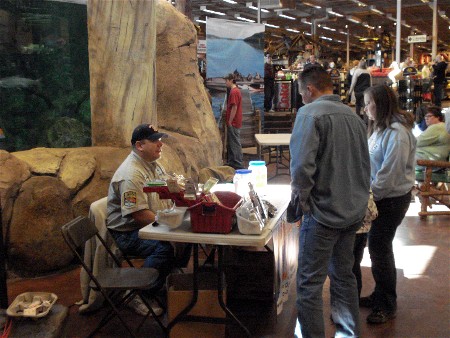 Guy mans the booth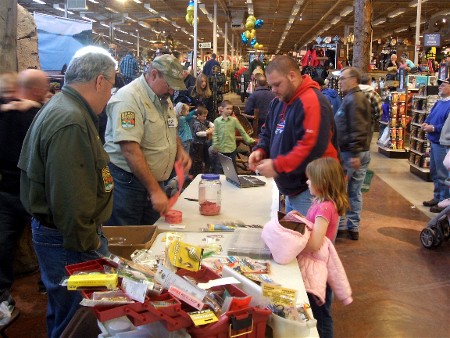 Tom and Dave sell some tickets
This year we were asked to attend the "Classic" for all three weekends.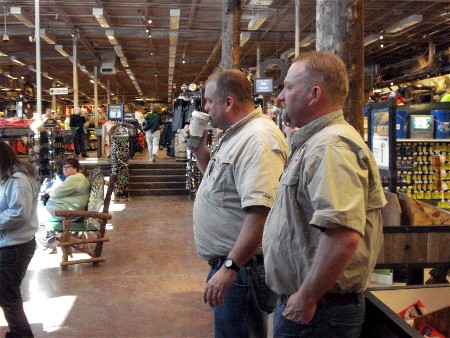 Chris and Frank busy at work.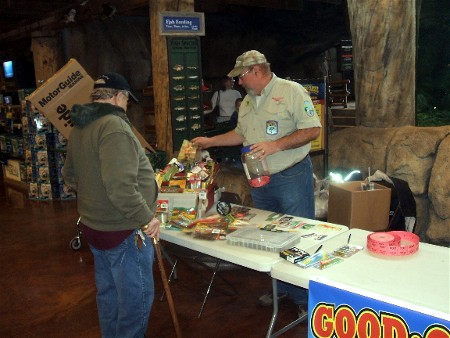 Dave shows off the tackle box and lures
The tackle box was FULL of lures. We figured that were was approx. $800.00 of tackle in it, including the $50.00 Bass Pro gift card.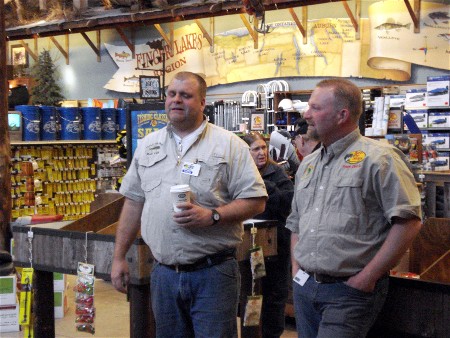 "Working ??"
Having all three weekends to sell tickets was the only way to go. Because of weather, two of the days there were very few customers in the store, but the rest of the days allowed us to make up for those slow days.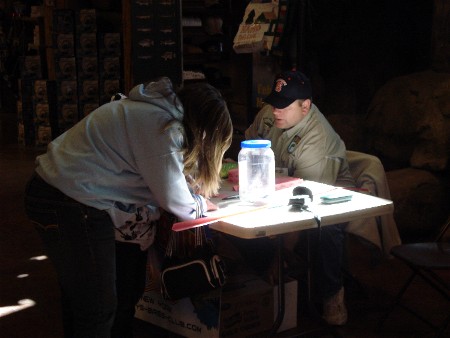 Guy is
At 5:00 p.m. on Sunday, the winning ticket was drawn, and the winner is Joe Linebar from Waterloo. We called Joe on a cell phone right after his ticket was drawn, and Joe being so close will come to the store to pick up his tackle box on Monday.
The winner of the quilt was Nicole Kaswbinski of Syracuse. The quilt was sent to her via Priority Mail on Monday
Also, on the first weekend, Bass Pro asked us to man the "Kids Trout Pond" out in the mall.
Frank, Mike and Guy sign up a youngster.
This is always lots of fun, working with the kids and watching them catch some fish.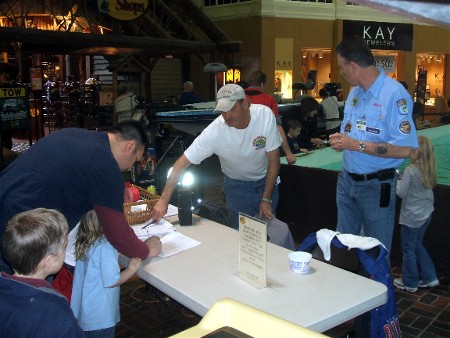 A young lady gets her name in the cue.
Please look for us next year as hopefully Bass Pro will again ask us to attend. It will be our 6th year.