Take a soldier fishing day
a event sponsored by
New York State BASS Federation
April 24, 2010
This event is very worth while. The NYS BASS Federation is the main sponsor and they invite soldiers for Fort Drum to come fish with Federation members. The soldiers enjoy a day on the water and our Federation members work hard to show our hero's a good time.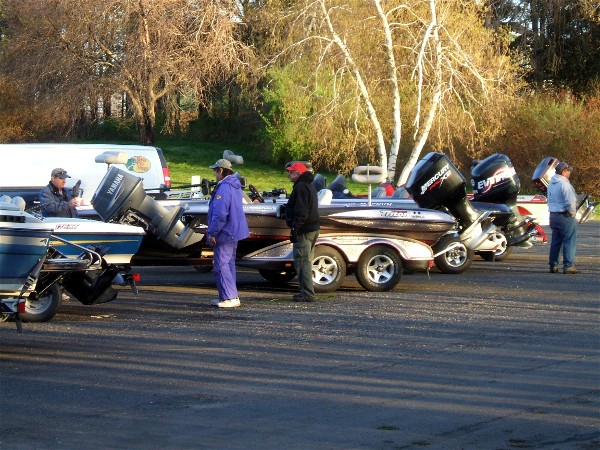 Boaters show up early and get ready for the soldiers
Soldiers and boaters meet.
By 10:00 a.m. the boaters and soldiers are pair up and the NYS Federation's "shore crew" launches the boats with their occupants aboard. Then everyone goes fishing on Oneida Lake.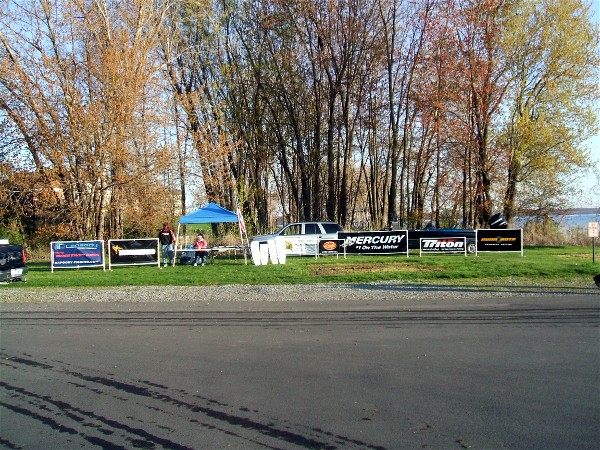 While the soldiers are fishing, the shore crew is busy getting ready for the "weigh-in"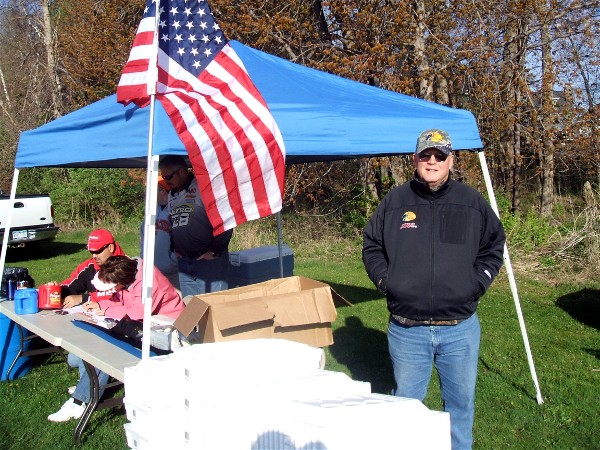 Busy at "work?"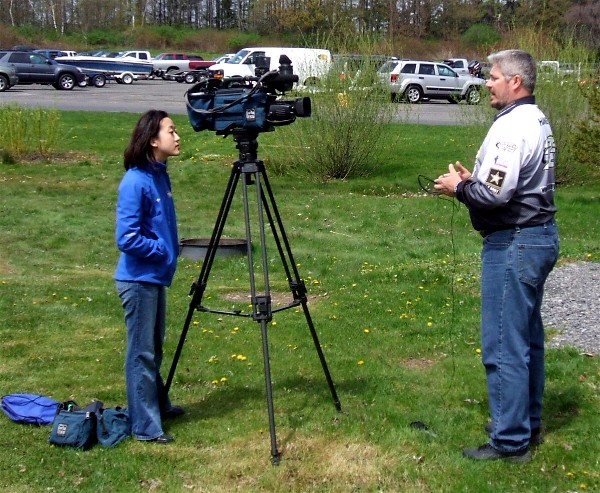 Bernie gives an interview.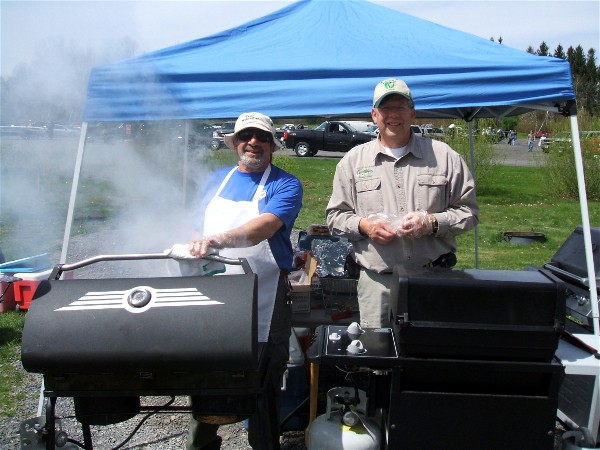 Mickey and Paul start cooking.
When the fishing is done, the eating begins and everyone comes back from fishing hungry. Mickey and Paul cooked from 1:00 until 2:30 to feed 80 plus staff and soldiers.